Sean Gordon Murphy to Crowdfund Graphic Novel, The Plot Holes
Many comic book fans have spent the shutdown missing the comic book shop as, what some call, the third space. Neither work, nor home, but a place defined differently, for fun, for leisure, for a shared community. However, with this denied to comic book fans and creators, there has been a definite increase in direct-to-reader projects being kicked off by high profile creators, taking all manner of forms. For some, that's the daily sketches, auctioned there and then, for others its crowdfunded projects. The latest to join that crowd is Sean Gordon Murphy, best known for his work on Batman: The White Knight, but with a long history on books including his own Punk Jesus, Joe the Barbarian with Grant Morrison, Chrononauts with Mark Millar, American Vampire: Survival of the Fittest, Batman and The Wake with Scott Snyder, and Tokyo Ghost with Rick Remender. Now with something new and all himself again, away from DC Comics, and being crowdfunded from this week. And it's called Sean Murphy's The Plot Holes.
He has previously teased "Man these pages are taking forever. Drawing a book that has a manga character, a vampire, a comic strip character, a fantasy character and tons of tech is a fun challenge. But it would be much faster if it wasn't multi-genre."
He tweets 'Are you all ready for something cool next week? Indiegogo… All-new story… Lots of kickass art… Let's do this!'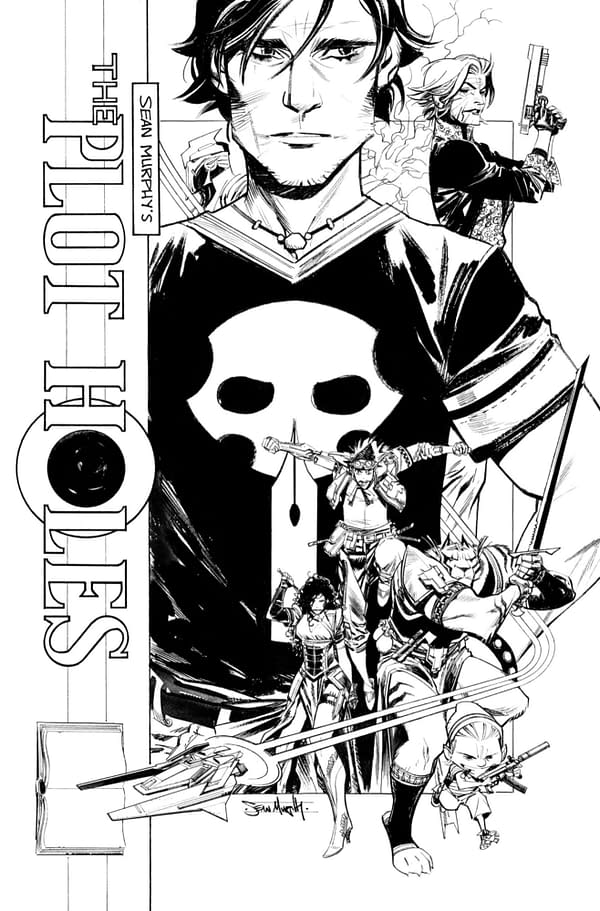 There are previous tweets where he has teased art from The Plot Holes as well.
And a selection of Plot Holes from Instagram…