Sean Gordon Murphy teased a "new Batman villain" for his upcoming comic, Batman: The White Knight.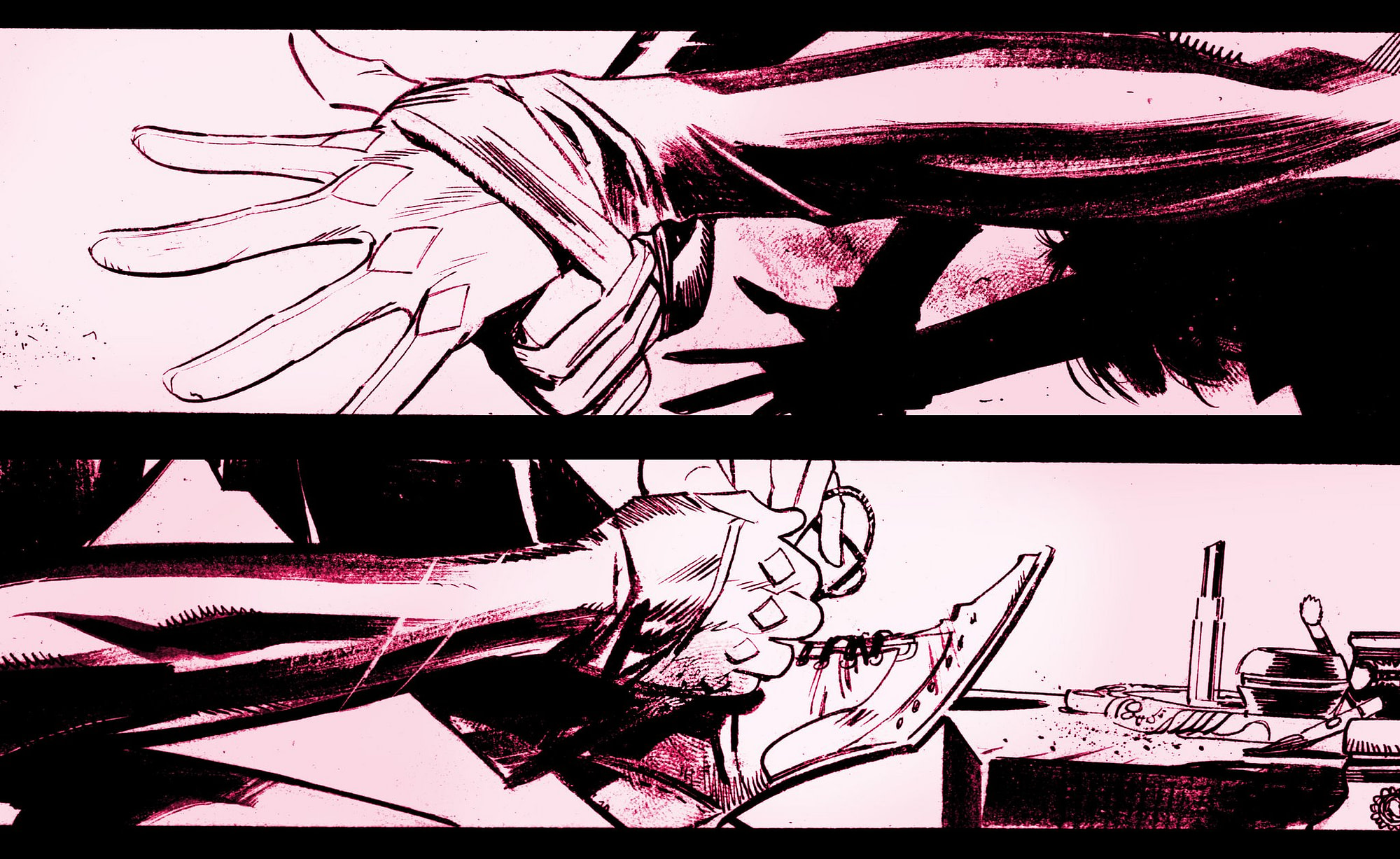 In a Friday afternoon gift to comic book websites struggling through the slow post-comic-con news week, Sean Gordon Murphy revealed a last-minute shocker on Twitter:
Breaking–DC is letting me create a brand new villain in Batman: White Knight! Here she is suiting up… pic.twitter.com/3C2AFIgay4

— Sean Gordon Murphy (@Sean_G_Murphy) July 28, 2017
In return for Murphy's gift of clicks on a slow Friday afternoon, we feel it's only fair that we go big with this one.
We know this "new" villain is a a woman. We see the diamonds on her gloves. We see those shoes. And yes, we realize that Harley Quinn isn't a brand new villain… but on a technicality, Harley Quinn as The Joker could be.
Pure speculation, of course, and feel free to do some of of that yourselves in the comments.
In stores in October, Batman: The White Knight's plot was described early this month by Murphy:
My main goal was to undo the comic tropes while changing Gotham from a comic book city into a real city—a city dealing with everything from Black Lives Matter to the growing wage gap. [But] rather than write a comic about the wage gap, I gave those ideas to the Joker, who leads a kind of media war against Gotham's elite by winning people over with his potent observations and rhetoric.
It will also feature Renee Montoya, nightwing, Nightwing's butt, and a Joker cured of mental illness:
A cured Joker teams up with classic Harley–the love story you've always wanted. In BATMAN: WHITE KNIGHT coming this fall. pic.twitter.com/hLeUbR3MDZ

— Sean Gordon Murphy (@Sean_G_Murphy) July 7, 2017