Second Printings for Bounty Hunters #1, Darth Vader #2 and Wynd #1
As we start to slide back into the new normal, so a few familiar signs can be greeting like the new buds of spring. Such as second printings of sell-out books. Star Wars: Bounty Hunters #1 gets a second printing in July 29th from Marvel Comics. As does Star Wars: Darth Vader #2. And the launch title from Boom, Wynd #1, out on July 22nd.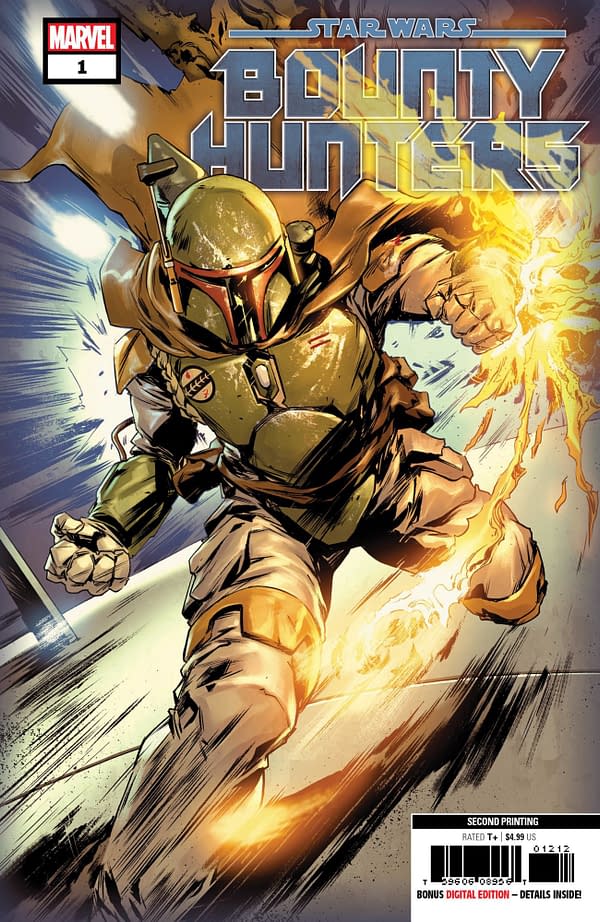 STAR WARS BOUNTY HUNTERS #1 2ND PTG VAR
MARVEL COMICS
(W) Sacks, Ethan (A) Paolo Villanelli (CA) Lee Bermejo
NEVER BETRAY A BOUNTY HUNTER – ESPECIALLY IF IT'S BOBA FETT!
Years ago, VALANCE and fellow bounty hunters BOSSK and BOBA FETT took on a mission that went sideways in a bad way after Valance's mentor, NAKANO LASH, violently betrayed them. Valance's team barely escaped with their lives. He never thought he'd face his old mentor ever again…until Lash finally resurfaces under mysterious circumstances. Every bounty hunter in the galaxy wants a piece and Valance is hell-bent on getting to the prize first. He has score to settle-but so does Boba Fett!
ETHAN SACKS (OLD MAN HAWKEYE and GALAXY'S EDGE) and PAOLO VILLANELLI (VADER: DARK VISIONS and JEDI FALLEN ORDER – DARK TEMPLE) are teaming up to bring you the bounty hunter adventure you've been waiting for this March!
Rated T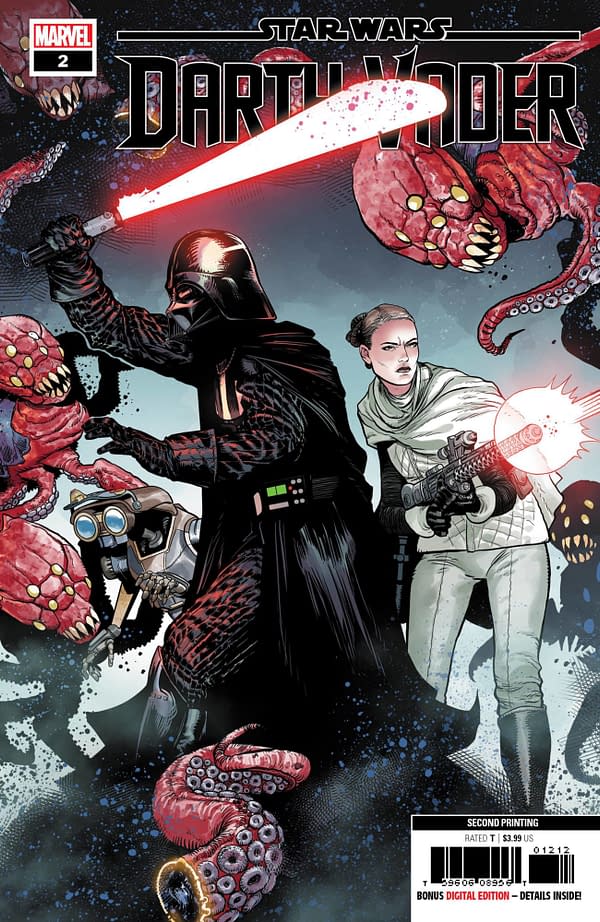 STAR WARS DARTH VADER #2 2ND PTG VAR
MARVEL COMICS
(W) Greg Pak (A) Raffaele Ienco (CA) In-Hyuk Lee
THE FACE OF THE QUEEN!
• In the wake of the shocking revelations of The Empire Strikes Back, DARTH VADER continues his quest for revenge against everyone who hid his son Luke from him.
• But when his search takes him deep into his past, he uncovers a hauntingly familiar face that will challenge everything he knows.
Rated T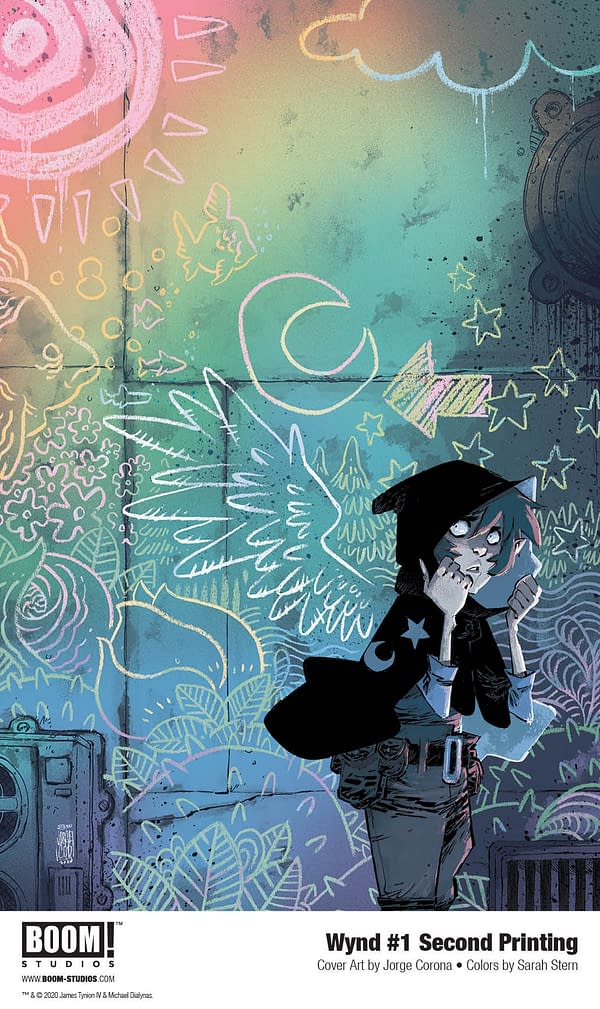 WYND #1 2ND PYTG VAR
(W) James TynionIV (A/CA) Michael Dialynas
For fans of Once & Future, Isola and Middlewest, the award-winning team of James Tynion IV (Batman, Something is Killing the Children) and Michael Dialynas (The Woods, Teenage Mutant Ninja Turtles) reunite for the new must-read series that shocked the comic industry!
Magical heritage is punishable by death in Pipetown, so a young boy named Wynd must keep his true identity – and pointy ears – a secret from everyone, even if it means he'll never have the normal life he wants.
But when his secret is threatened, Wynd will be forced to leave his home behind to embark on a dangerous quest that will put him at the heart of a royal conspiracy beyond his imagination.
Now on the run with Oakley (his best friend), Thorn (the boy of his dreams), and Yorick (a literal prince!), Wynd will have to embrace the magic within himself if he wants to save them from the shocking dangers that await!
Every issue of Wynd is oversized, featuring more than 40 story pages.