Secret Warps Announced by Marvel at C2E2 – Bringing Back the Infinity Warps With Al Ewing
David Pierce and Brian Lake are reporting for Bleeding Cool from the Diamond Retailer Breakfast being held in Chicago right now, just before the C2E2 convention from ReedPOP kicks off. And there are statistics, announcements and analysis aplenty.
Remember the Infinity Warps? Smooshed together Marvel characters as Gamora used the Infinity Gauntlet to halve the universe of life – by smashing one up against the other?
As the series ended, that reality, full of combined characters was preserved. And now, it seems, it is returning… with Secret Warps.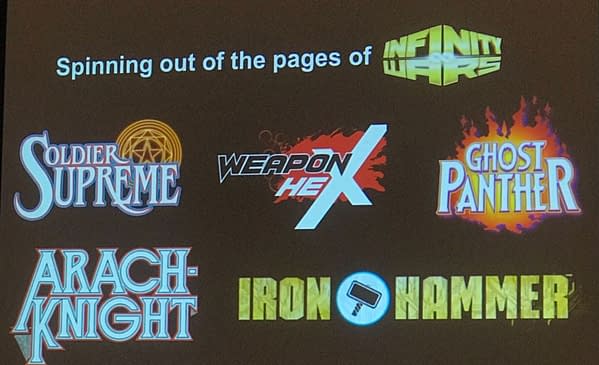 Oh and it's wrutten by the modern king of continuity, Al Ewing, with a 6-part six part story set across six annuals covering major events in Marvel history.
So we'll get Secret Warps, Inferno, Days of Future Warps, Acts of War and more…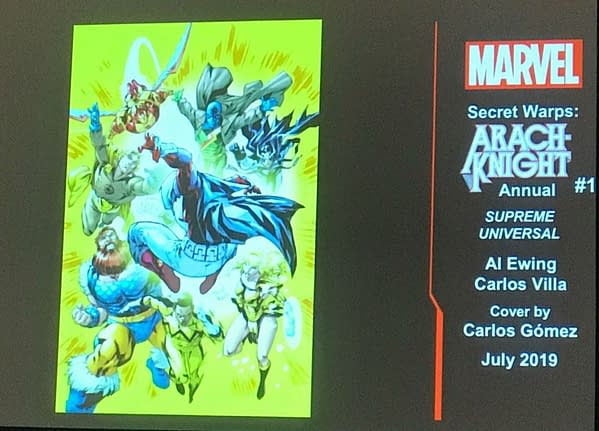 It begins in July with Secret Warps: Arach-Knight Annual #1 by Al Ewing and Carlos Villa.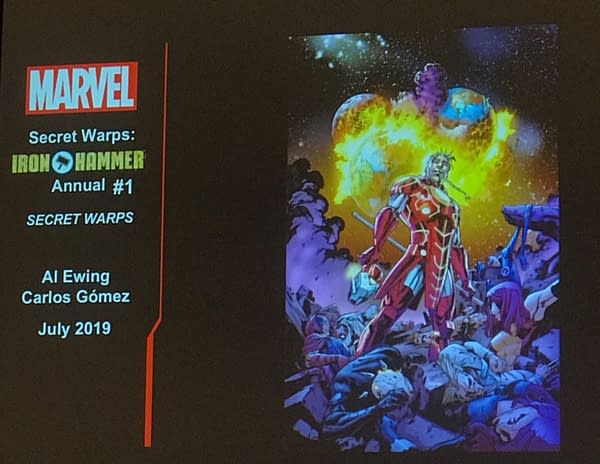 Then Secret Warps: Iron Hammer Annual #1 by Al Ewing and Carlos Gomez.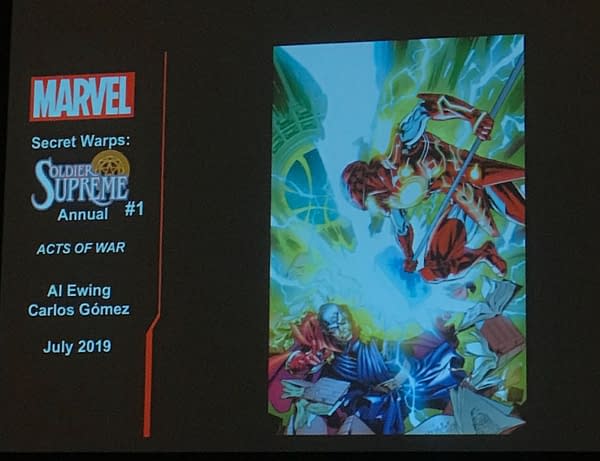 And Secret Warps: Soldier Supreme Annual #1 by Al Ewing and Carlos Gomez too. All in July.
More to come…