Last month, Bleeding Cool reported on how the John Byrne She-Hulk Omnibus, to be be published in April 2020, collecting both of his runs, was the recipient of John Byrne's criticism over the cover colouring job by Thomas Mason. He writes on his board, "that coloring sucks moose". Which for Canadian-Americans, is as bad as it gets. And while he was at it, "when this finally comes out, I'll need a report on the printing. Shiny paper? Pass!" This is how the cover originally looked.
This is how the cover would appear in print.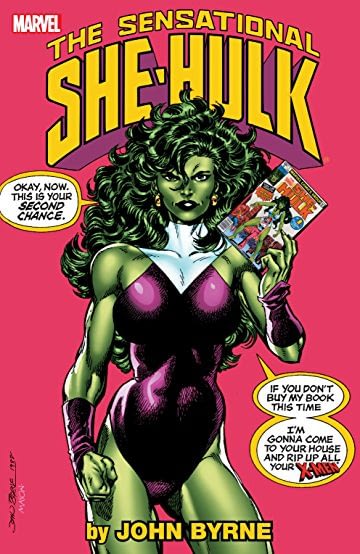 But now, it appears, after the fuss went a little viral, that Marvel Comics has changed their minds and gone with something closer to the original colouring. Now this cover will only be available to the direct market, bookstores will just get this one…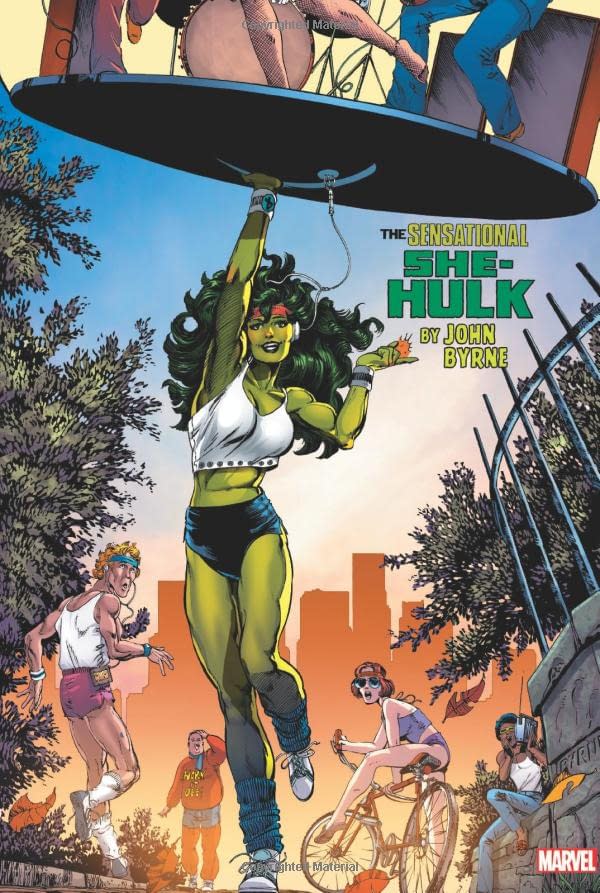 Here's a list of the issues that are in it.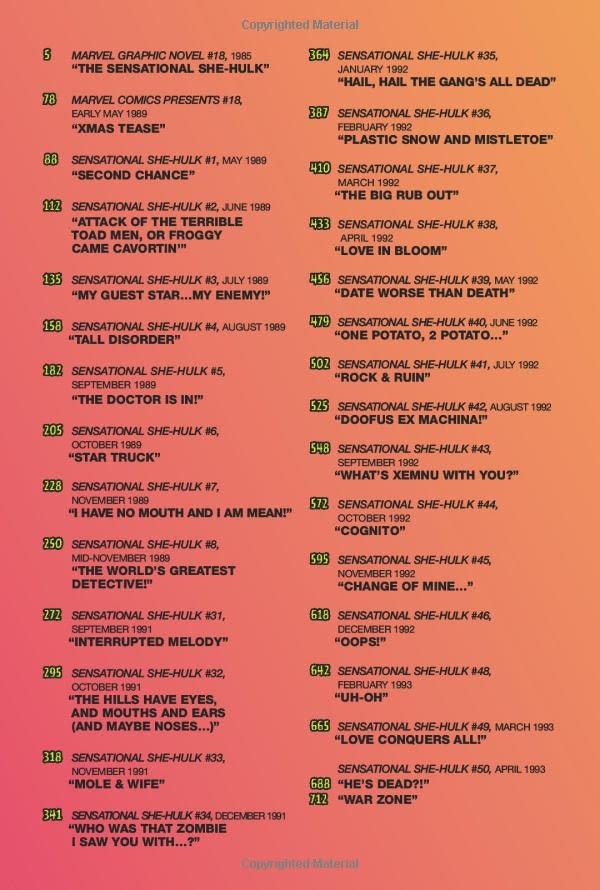 But there is more back matter as well… including covers, interviews and Fred Hembeck.
SENSATIONAL SHE-HULK BY BYRNE OMNIBUS HC
(W) John Byrne, More (A) More (A/CA) John Byrne
After making her a front-and-center star in his acclaimed FANTASTIC FOUR run, writer/artist John Byrne took She-Hulk solo in a classic graphic novel and an outrageous ongoing series! Now Byrne's complete adventures of "Shulkie" are collected in one sensational omnibus, as Jennifer Walters smashes the glass ceiling – and the fourth wall – in hilarious fashion! See She-Hulk: Targeted by S.H.I.E.L.D.! Battling Spider-Man! Beheaded! Facing Dr. Bong's wrath! Alongside Santa Claus! On her own Star Truck! Hosting her own Golden Age guest star! Taking on Spragg the Living Hill! And heading on a puntastic Jenny to the Center of the Earth! But will She-Hulk say "I do" to the Mole Man? And is her greatest nemesis Xemnu the Titan…or John Byrne himself?! Collecting MARVEL GRAPHIC NOVEL #18 and SENSATIONAL SHE-HULK #1-8, #31-46 and #48-50 and material from MARVEL COMICS PRESENTS (1988) #18.
Rated T+In Shops: Apr 15, 2020
Enjoyed this article? Share it!