The Sideways Annual #1 gained a lot of attention with the news that it would be co-written by Grant Morrison alongside Dan DiDio ahead of his new Green Lantern series.
It was also to have been drawn by Max Raynor, of Sideways, Harley Quinn and Superwoman.
Instead, that has changed and the annual will now be drawn by Will Conrad and Ibraim Roberson.
Here's the new solicit…
SIDEWAYS ANNUAL #1
Sideways unleashes his "super" secret weapon against Perrus in an effort to free the oppressed people and escape to his home dimension. He'll get some additional help from the newly discovered Seven Soldiers, but only if someone makes a heroic ultimate sacrifice. Plus, a bonus backup story in which Sideways meets the Unseen!! In Shops: Oct 31, 2018 Final Orders Due: Oct 08, 2018 SRP: $4.99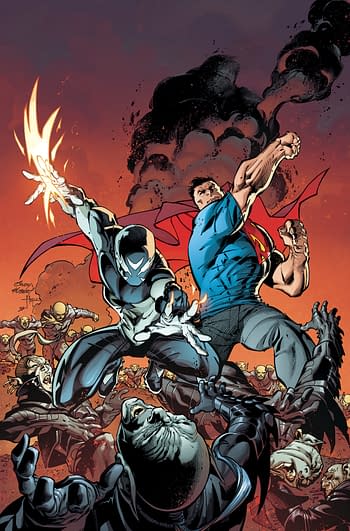 Enjoyed this article? Share it!