'Skyward' #13 Brings Levity and Comedy to a World with Low Gravity (REVIEW)
[rwp_box_recap id="0"]
Skyward is quickly becoming one of my favorite comics. Set on a world where gravity suddenly becomes a scant fraction of what it should be, the human race finds itself nearly destroyed in a completely different kind of apocalypse. At first, the book seems pretty fun, with people able to leap literally miles with a single bound.
But then, there was a flashback scene in Skyward #12 that showed what happened when the gravity fizzled out. Just about anything that wasn't secured to the ground just… floated off… and kept going. The horror of seeing a good chunk of the earth's population floating in the vacuum of space sticks with you a bit.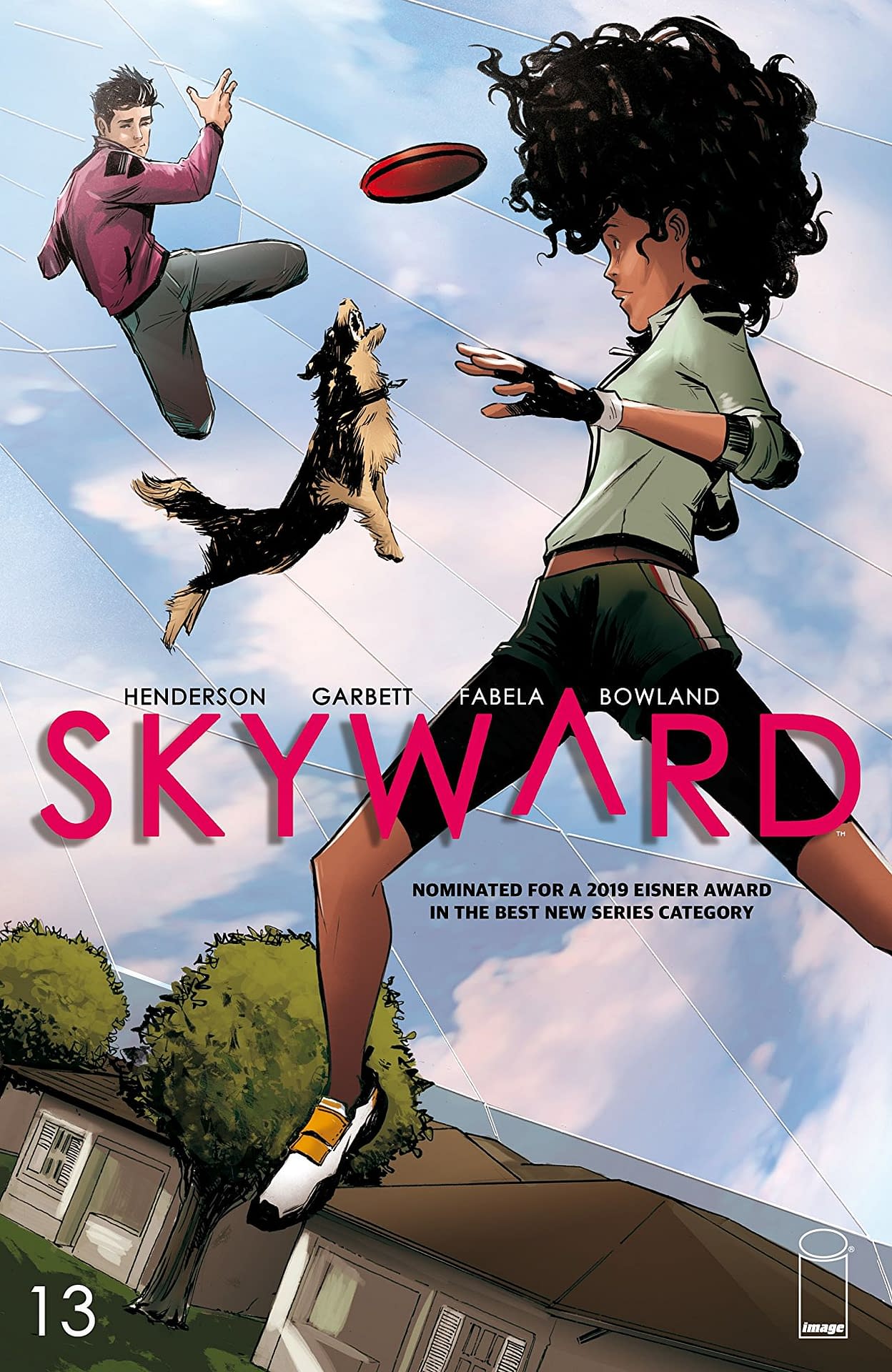 FIX THE WORLD," Part Three Chicago is in terrible danger, and Willa finds herself trapped and unable to help save her home. It's up to Edison to rally the city and try to protect it from the Farmers' Revolt. But will it be enough? Can Willa figure out how to get there in time?
Skyward is the story of Willa, a 20 year old who has never experienced normal gravity. Her father predicted G-Day (that's when the gravity went kaput) and built an underground community that would save people from floating away. It's taken Willa most of her life to find the little town, where she's reunited with her mother.
Willa has been pursued by Roger Barrow, a smugly dangerous former associate of her father's. He's clearly a really bad person, but there's something really funny about the way Joe Henderson writes the character. At one point, Roger leaps into the sky to punch the artificial sun that lights up the little community, and Willa and her mother idly watch, commenting on how ridiculous he is.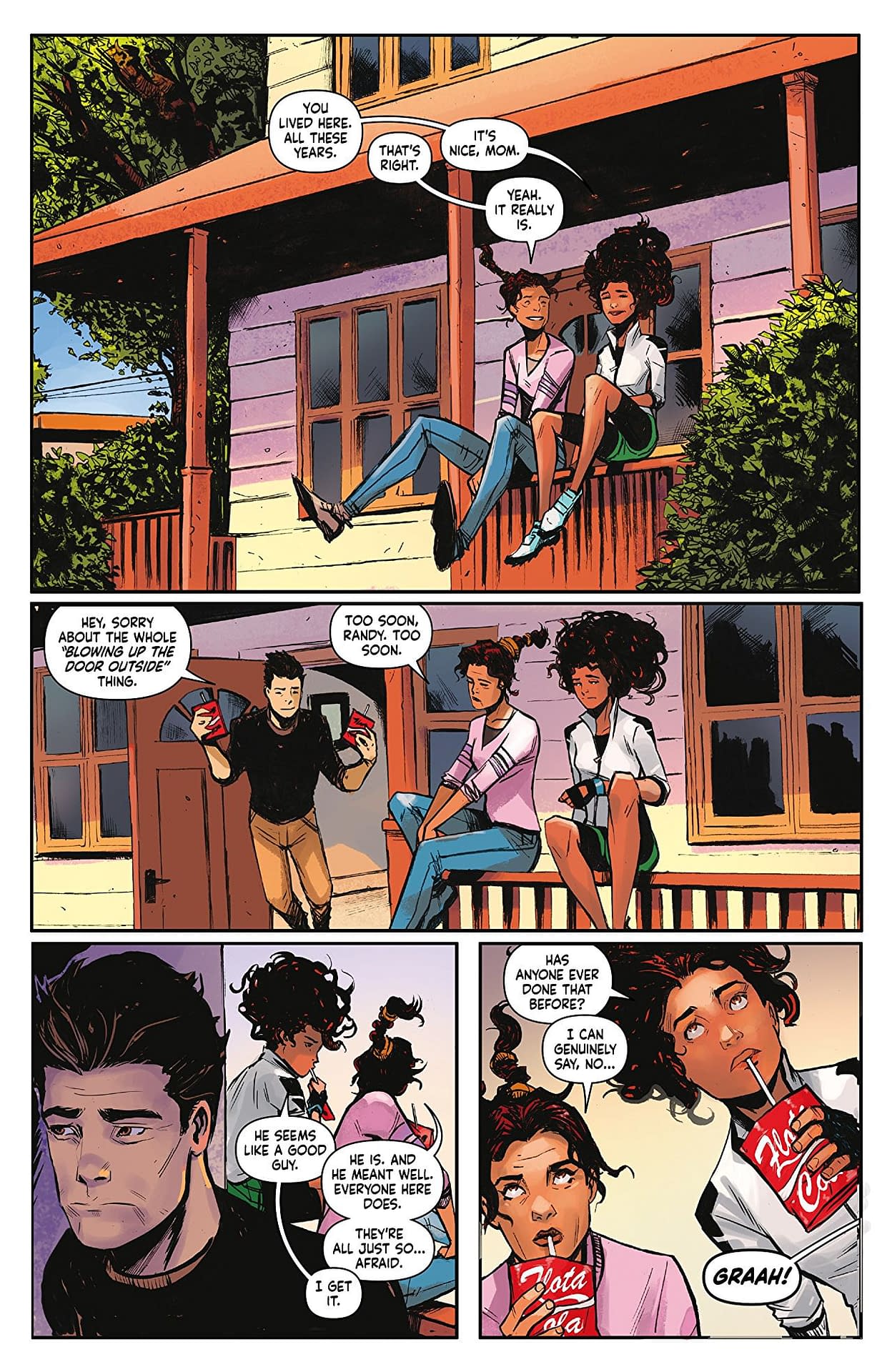 There is so much great banter throughout Skyward, which isn't surprising- Henderson is the showrunner on Lucifer, and that same effortlessly fun dialogue from the show lives comfortably here as well.
The whole premise of Skyward is so absurdly unique, but the premise is tackled so earnestly that it's impossible not to get wrapped up in the story. Henderson is ably complemented by Lee Garbett's art, which has a fantastically quirky style that breaths life into the story. Willa and her compatriots don't live a life with their feet on the ground, and the art shouldn't be grounded, either.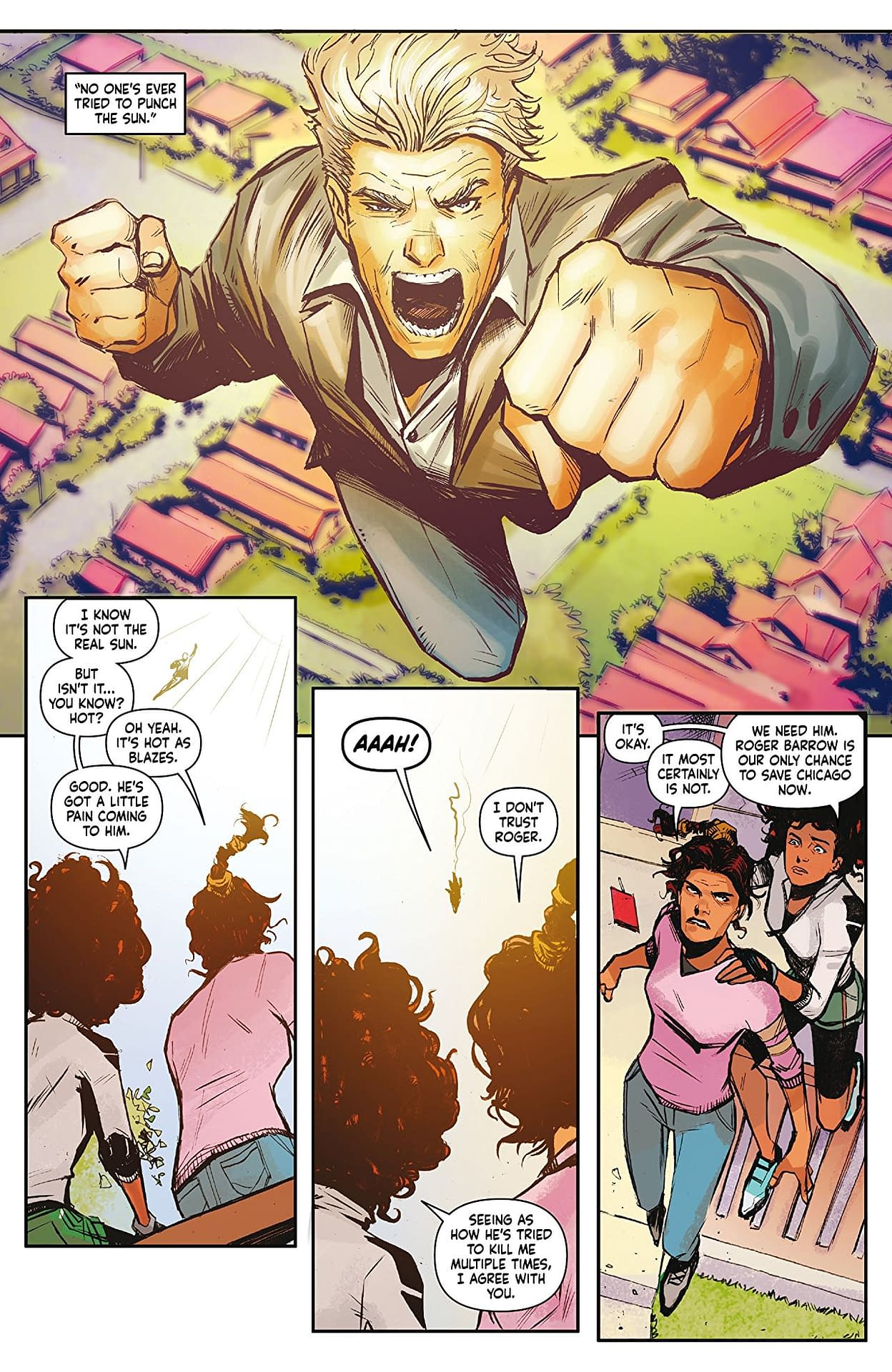 While Skyward #13 is part of a much larger story arc, I would still highly recommend it to anyone who enjoys great storytelling, strong world-building, and stronger female characters. There are already several great trade collections out there that you can pick up from your local comic shop to help get caught up!
SUMMARY: Script: Joe Henderson; Art: Lee Garbett; Colors: Antonio Fabela; Letters: Simon Bowland; Editor: Rick Lopez, Jr.; Publisher: Image Comics; Release Date: May 22, 2019; Cover Price: $3.99; 32 Pages
[rwp-review-ratings id="0"]
[rwp-review-form id="0"]