'Soulfire' Returns to Aspen Comics in June with Krul and Forte
Veteran Soulfire writer J.T. Krul and new illustrator Raffaele Forté are teaming up for all-new stories in the Soulfire saga this June!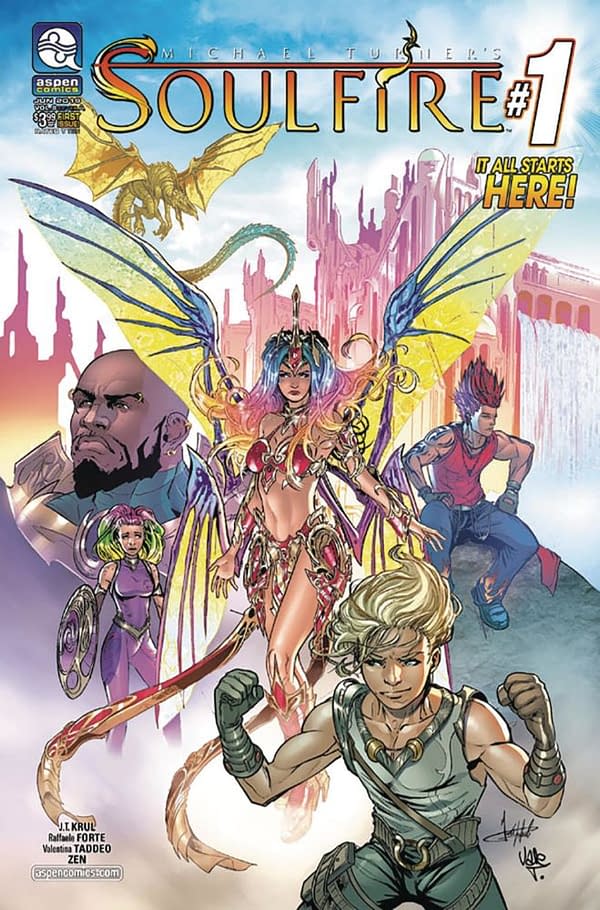 Soulfire is back with its biggest story-and greatest challenge to its heroes ever!
Grace and Malikai have fought together to bring magic back to a world of technology, but now Grace is convinced that there is only room for one all-powerful source of energy. Magic. New battle lines are drawn. New enemies. New Allies. Fighting for the very future of the world itself. Behold The Battle of the Light!
Veteran Soulfire scribe J.T. Krul (Soulfire, Jirni) returns and teams up with rising star Raffaele Forté and colorist Valentina Taddeo (Aspen Visions: Soulfire) in this magical world-shattering new volume that will change the face of everything you know about the Soulfire Universe!
Magic and technology hybrid stories can be super entertaining, and Soulfire looks like it has the goods to deliver plenty of thrills in that genre.
Soulfire originally launched in 2004, and tells the story of a world where myth, magic, and modern day humanity collide!
Aspen Comics will be bringing all of the magic and wonder of the Soulfire universe to your local comic shop or online retailer on June 26, 2019!