Ah, here's some real comic book speculation. That actually involved some goodness-to-blazes speculation. And all depends on whether the Marvel Comics character of Yelena Belova will debut in the new Black Widow movie. The suggestion is that the character will be played by Florence Pugh.
Now, this is all speculation. But if it plays off, then folks holding a copy of the Marvel Knights Inhumans #5 by Paul Jenkins and Jae Lee may be quids in, with her first appearance.
Especially as a number of official sources state that Black Widow Marvel Knights #1 is the character's first appearance, And true she gets on the cover and has a more prominent presence in this comic.
But Inhumans #5 featured her in the shadows with dialogue before her first full image and the naming of her in Black Widow #1.
Yelena Belova was the second modern-era character to use the name Black Widow after Natasha Romanova. Created by Devin Grayson and J.G. Jones, she was trained as a spy and assassin in the Red Room and initially a foe of Natasha Romanova until they later became allies.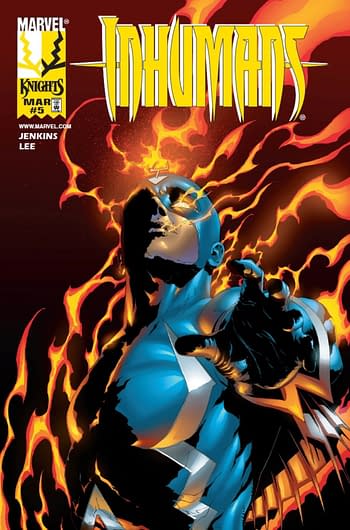 As a result, copies of Inhumans #5 have sold for up to $52, though you can pick one up here for $30.
While that Black Widow #1 sells for around $20, with the Dynamic Forces Yelena cover going for around $22.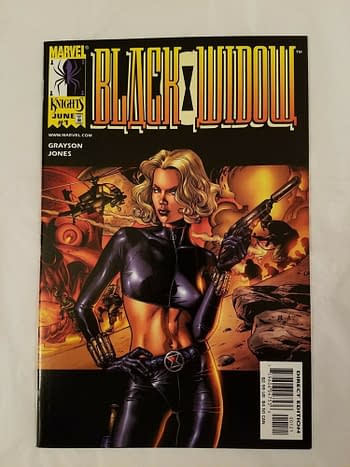 And of course, she may not even be in the Black Widow movie at all. Right now, it's all just… speculation.
But isn't that the point?
Enjoyed this article? Share it!