Last year, Marvel TV producer Joe Pokaski told Bleeding Cool that he would like a TV Cloak & Dagger crossover with Runaways, pointing out that this happened fairly sharpish with the comic books and he didn't see why he should wait. And, as we know, he didn't take much time in making that happen.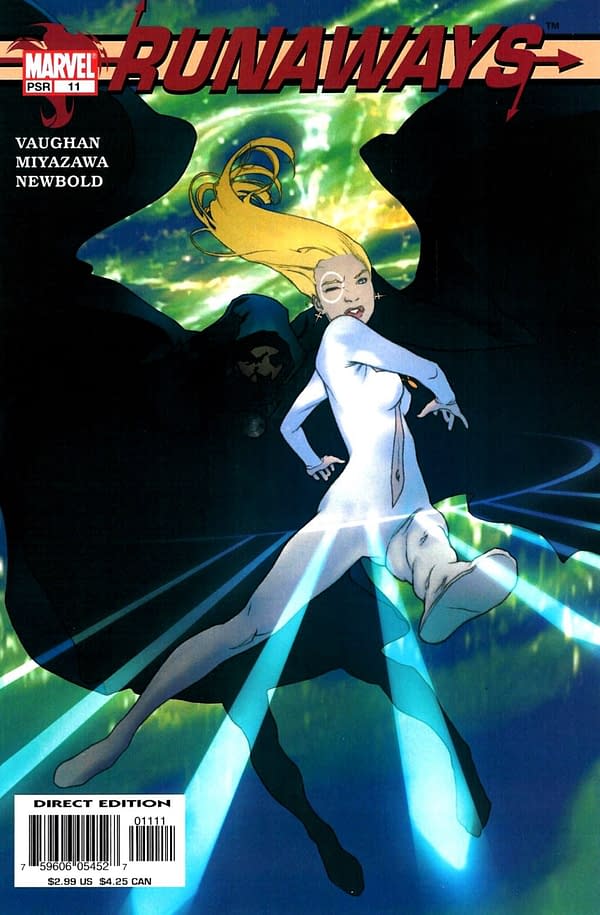 As Marvel Comics announces the Runaways/Cloak & Dagger TV crossover, it may be worth checking in on some of those early issues Joe told us about.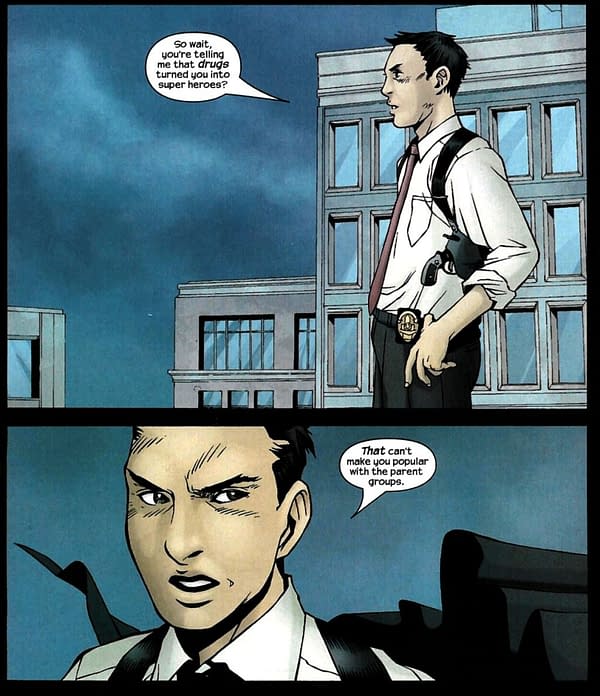 Such as the original series Runaways #11-12, that saw The Pride, via the Los Angeles Police Department, hire Cloak & Dagger to try and find the Runaways and 'rescue' Molly from being kidnapped. And commentary about Cloak & Dagger's origins not being that suitable for the kiddies.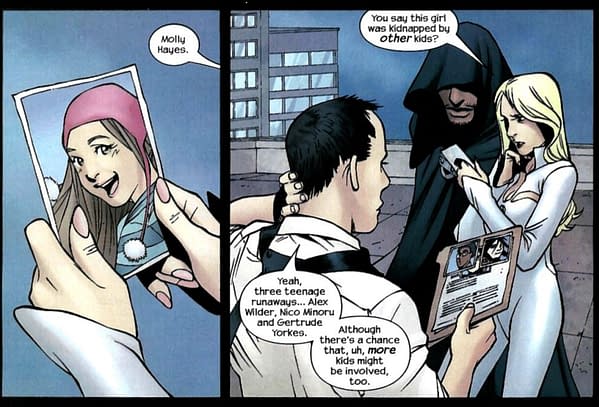 With the usual superhero team confrontation, as not everyone knows just what the others are up to.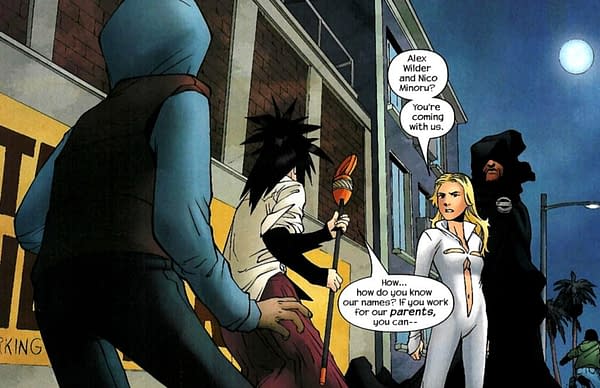 With just a soupcon of teenage slut-shaming in the process.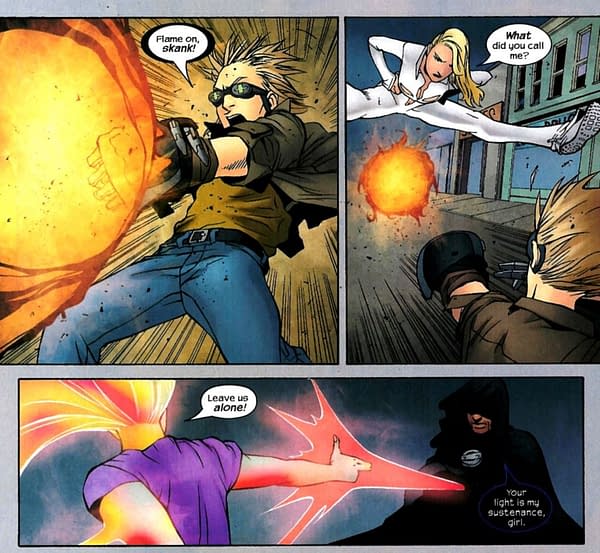 Seriously, quite a bit of it.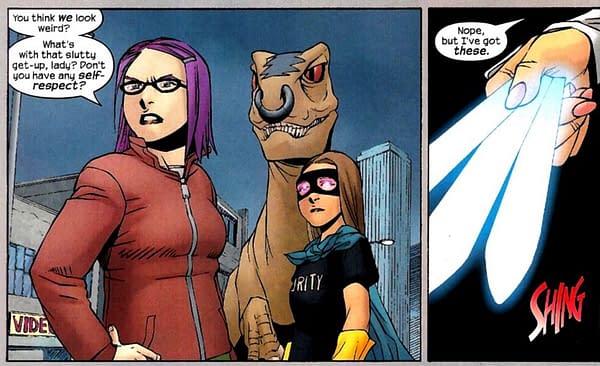 And just a little meta-commentary that, these days, would be the province of Gwenpool.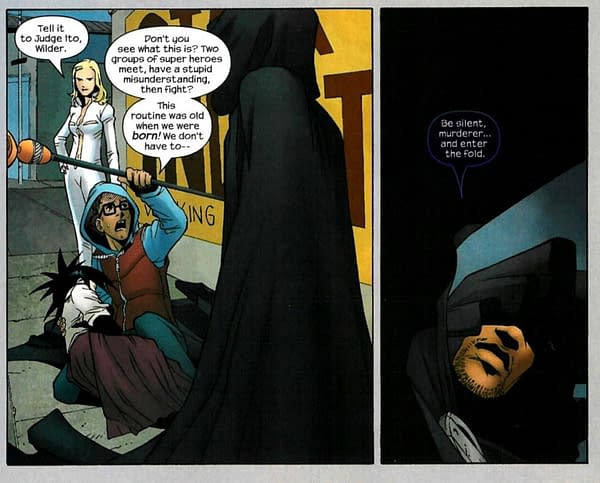 And then, in a second volume, returning for a 'rematch' of sorts, as Dagger is injured and Cloak framed for the assault on her.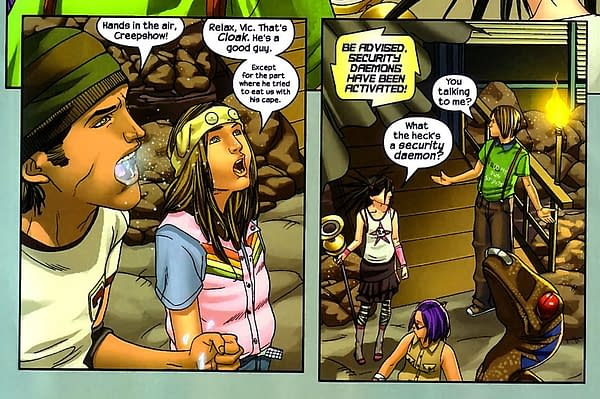 And more of that origin-suitability.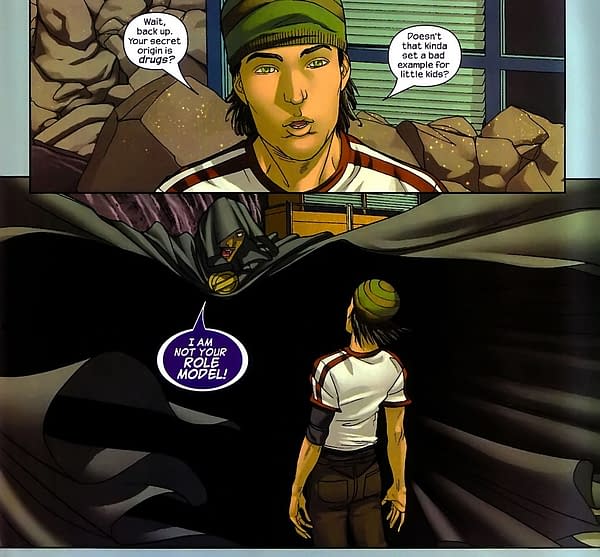 Runaways vol #1 #11 and #12 are still going for cover-price, if you so wish…
Enjoyed this article? Share it!