Spider-Gwen Creators Can't Officially Create New Characters For The Series? (Robbi Rodriguez UPDATE) Originally quoted by Superior Spider Talk, from their Ultimate Spin podcast yesterday, Spider-Gwen artist Robbi Rodriguez talked about the rules regarding the creation of new characters for the series.
Basically, they can't.
There's like a big rule […] we can't really create new characters in Spider-Gwen because the movie rights aren't officially fully licensed by Marvel. Whatever we create in Spider-Gwen, Sony gets first crack at those characters. So that's why we start doing what we call 'sampling.' We'll sample ideas that we have and slap them on to a new character. Say, we have Luke Cage, which I think we are planning on using, it has to be Luke Cage in name only. He is a new idea that we've had, for a new character.
It is worth noting that in the main Amazing Spider-Man series, Dan Slott hasn't actually been shy of creating new characters. Mind you, a number of X-Men creators have talked to me about similar restrictions they have been given on the X-books, and Brian Bendis managed to create a bunch of new characters for them.
Lead writer privileges perhaps? It's good to be the King? Or maybe folk are just mistaken…
Marvel Comics representatives declined comment when approached by Bleeding Cool. But soon after, Superior Spider-Talk took down the podcast and article, the latter of which remains on Google cache for now.
UPDATE: Robbi Rodriguez has now written to Bleeding Cool,
There is no Rule.The subject wasn't explained to me very well when I asked before, at the time, but it's all cleared now when I asked again not too long ago. I forgot I mentioned that on the podcast again so I asked them to edit it to clear up any future confusion. I meant to do it earlier and it's my mistake for not jumping quicker, thus causing this misunderstanding. We can make anything we want for Gwen. I was also just making assumptions based on what we all read on sites like yours. Even we over read into things that we find on the net…
The Ultimate Spin podcast is back up, but as Robbi states, it has been edited to remove the passage in question.
---
---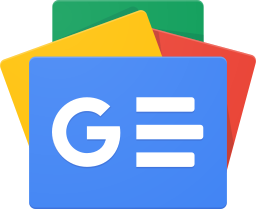 Stay up-to-date and support the site by following Bleeding Cool on Google News today!