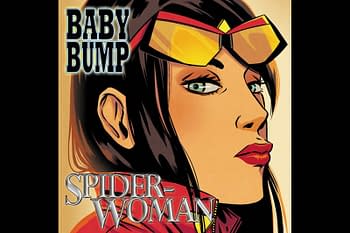 I'm on the train to Thought Bubble in Leeds when the word comes through.
Due to a delay at the printers, Marvel titles Kanan #8, New Avengers #3 and the launch of Spider-Woman #1 have been delayed in the UK, so won't be on sale next Wednesday.
British readers should expect instead to see them in their shelves on Noember 25th.
The following Marvel titles unfortunately did not make it over to the UK warehouse in time to make next week's November 18th release date. These titles will all now have a new UK on sale date of Wednesday November 25th.
Heavens…
Enjoyed this article? Share it!