Spirou Appoints Its First Female Editor-In-Chief, Florence Mixhel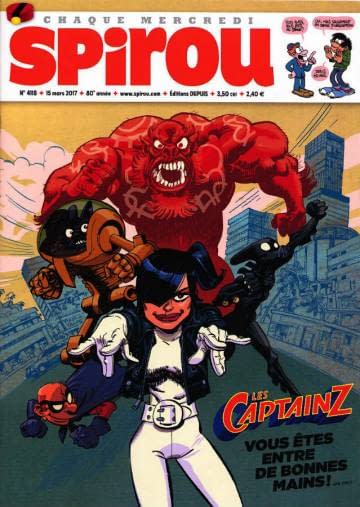 Spirou, one of the oldest comics in the world, is changing editor-in-chiefs.
The current occupant of the position Frédéric Niffle is stepping down after long and very successful run on the comic anthology, EIC since 2008. He is going to edit his own label at Dupuis, Spirou's publisher, called Niffle Editions.
He's staying on until the end of October, when he will be replaced by Florence Mixhel, current editor of Groom who has been with Dupuis since 2007, and will be the first woman in the history of the magazine to be appointed editor-in-chief.
Spirou began as a weekly comic in 1938 in Belgium, with publishing only ceasing towards the end of the war, and has continued since the liberation of Belgium. It has proved the home and training ground of many famous Franco-Belgian cartoonists. It was also the original home of Lucky Luke, The Smurfs and Boule et Bill.
All of its EICs have, however, been male – until November.