Stark Hospitality in Loki #2 [Preview]
Loki's post-War-of-the-Realms solo series continues this week with Loki #2, by Daniel Kibblesmith and Oscar Bazaldua. And in this issue, Loki pays a visit to one of his oldest frenemies… Tony Stark.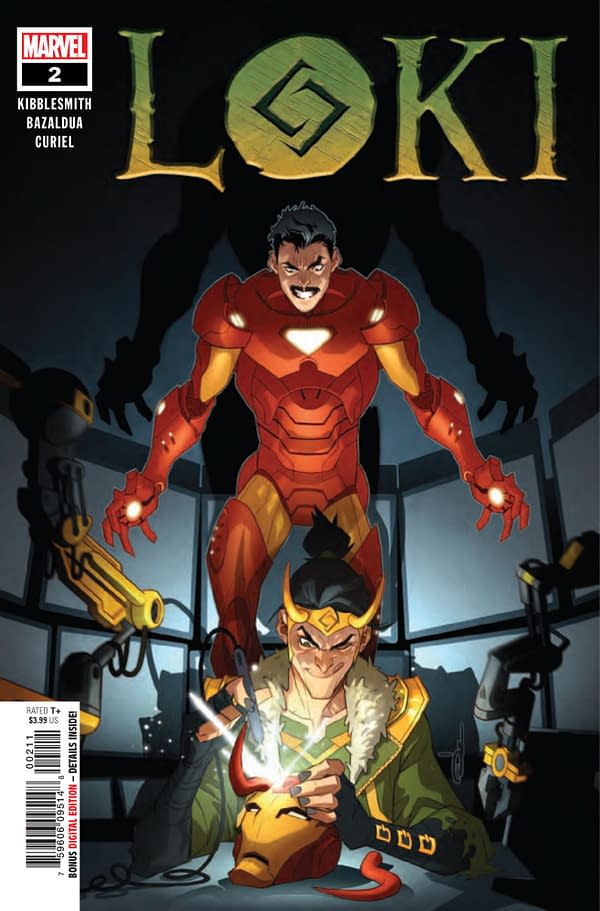 But first, a recap.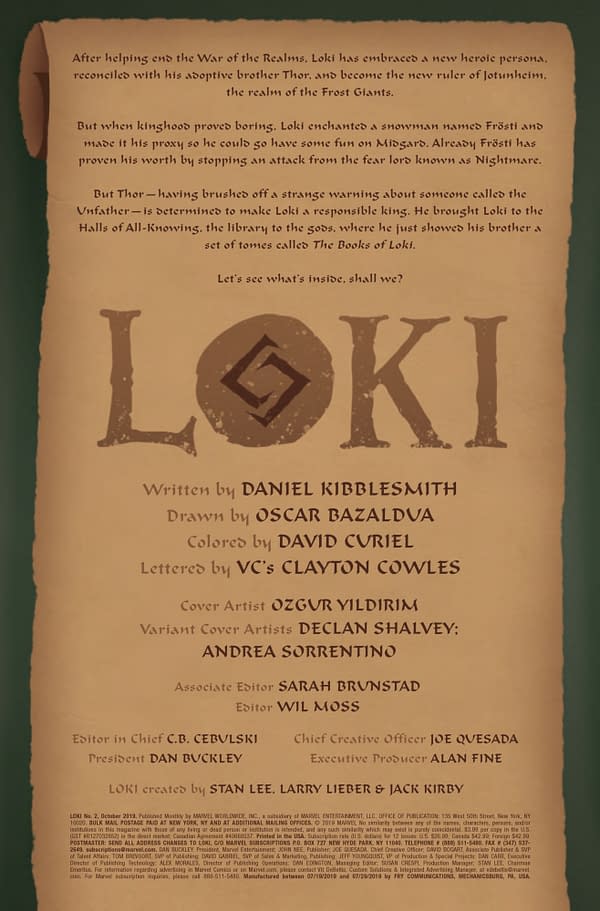 Now that we're all caught up, we find Tony Stark's receptionist, apparently implying that Tony is sleeping with both Jennifer Lawrence and Jennifer Lopez. What would The Wasp think of this?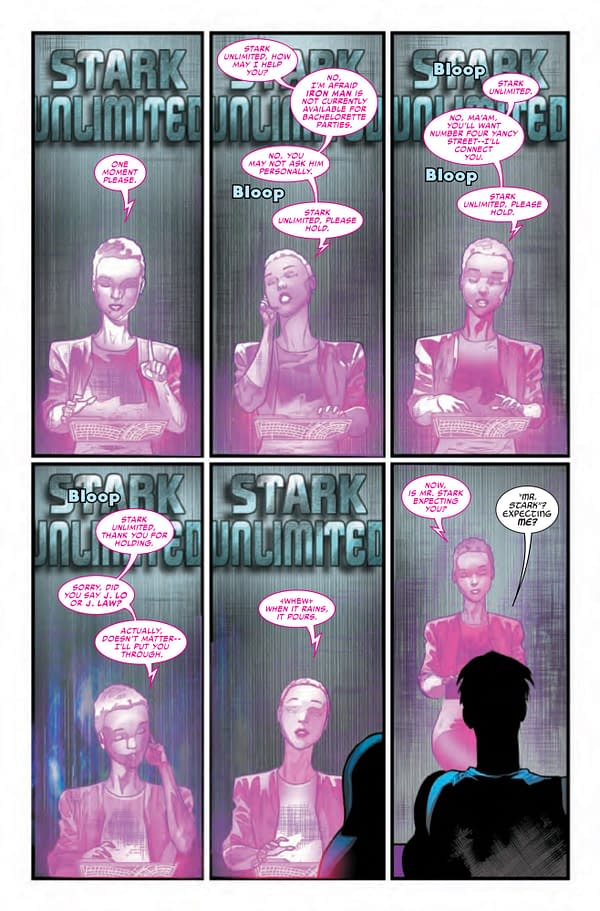 In any case, Loki is here to pay Stark a visit…
…but Stark is less than thrilled to see him.
Loki is responsible for the founding of the Avengers, so you'd think Stark would be more grateful. Alas…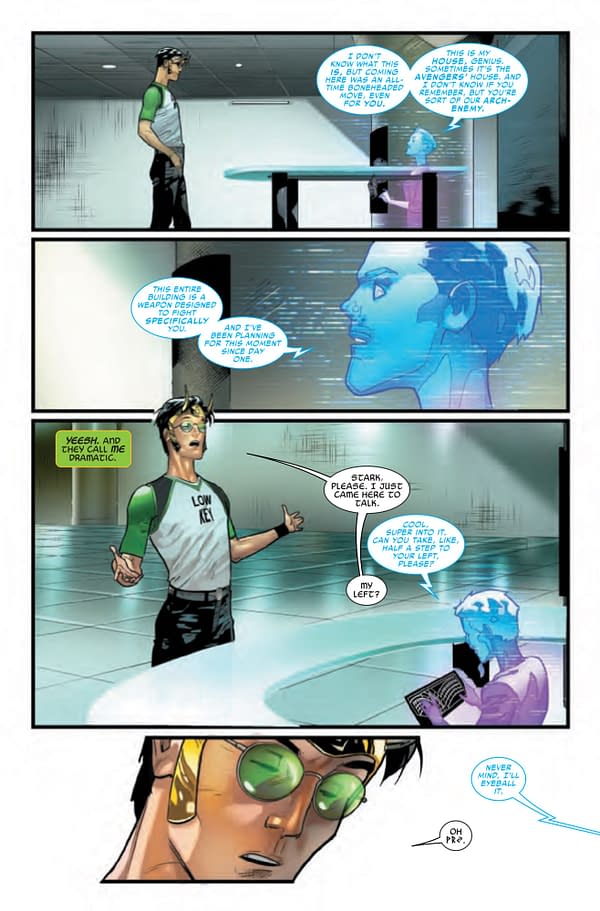 Is this any way to treat a guest?! Especially one who helped fight the War of the Realms? From within his dad's stomach?!
Loki #2 hits stores on Wednesday.
LOKI #2
JUN190977
(W) Daniel Kibblesmith (A) Oscar Bazaldua (CA) Ozgur Yildirim
ESCAPE FROM STARK UNLIMITED!
Restless with his new duties after the War of the Realms, Loki seeks out the advice of the closest thing Earth has to a king – TONY STARK, THE INVINCIBLE IRON MAN! – Close enough, right? But it turns out old Shell-head isn't happy to see Loki on account of all that stuff he did. Now the God of Mischief/Stories/Evil/Chaos has to outsmart the cleverest man in Midgard or die (again) trying. Meanwhile, could Thor be hatching a mischievous plot of his own?
Rated T+
In Shops: Aug 14, 2019
SRP: $3.99