Posted in: Comics | Tagged: rolf harris, suicide squad
---
Could Suicide Squad Recruit Rolf Harris?
Could Suicide Squad Recruit Rolf Harris?
---
Back in the day, as a writer or an artist, making references to other political figures, brands or celebrities in a DC Comic book was hard. Like, really hard. Publishers and lawyers were very nervous. Publisher Paul Levitz was risk averse and it all but crippled the League Of Extraordinary Gentlemen: Black Dossier volume. I recall that Jonathan Ross' appearance in Knight & Squire a few years ago took a lot of work and he was actively pushing for it to happen.
But publishers, concerns, and risk-averseness change. So today, in today's Suicide Squad #21 by Rob Williams, Gus Vasquez, Adriano Lucas and Pat Brosseau, it's perfectly fine for the Australian Captain Boomerang to compare The Enchantress, who has just turned a plane into a "can you tell what it is yet?" dragon, and make the comparison with an Australian cartoonist, musician, entertainer and current prisoner in a UK jail, convicted of indecent assaults on four children.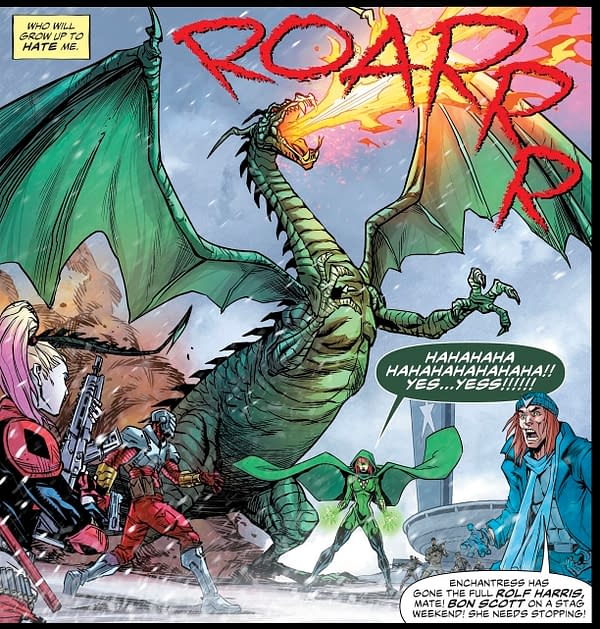 Say, would that make him eligible to join Suicide Squad? They've had murderers, but how far would they go?
You can make the comparison yourself below if you'd like. And wonder if the reference got past DC Comics because a) they didn't know or b) didn't care…
Bon Scott of AC/DC was probably a lot easier…
Suicide Squad #21 is published by DC Comics today
---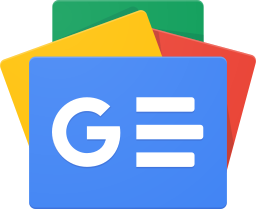 Stay up-to-date and support the site by following Bleeding Cool on Google News today!