Bleeding Cool was a little worried when we first noticed the cancellation of the Super Sons series –something DC Comics was trying to keep hidden but was given away by a sign on the cover artwork.
And there was much gnashing and wailing and blaming of Brian Michael Bendis.
But Peter Tomasi had something to promise…
Good Crikey my Twitter account is exploding! Brothers and sisters, keep thinking good things! It is not being cancelled for bad sales. There are plans afoot I can't share at this early juncture but you will be happy with the results – Super Sons lives!

— Peter J. Tomasi (@PeterJTomasi) February 21, 2018
And so it came to be…
And the mega-talented @PeterJTomasi is returning to Super-Sons in a Super-Sons/Dynomutt Special on May 30 AND a 12-issue maxiseries, ADVENTURES OF THE SUPER SONS, on August 1!!!

— Michael Shelling (@ShellDogDCPR) May 17, 2018
As Peter said…
Told ya all not to worry about Super-Sons! https://t.co/r8iI9V6OQE

— Peter J. Tomasi (@PeterJTomasi) May 19, 2018
He did tell us, he did, he did…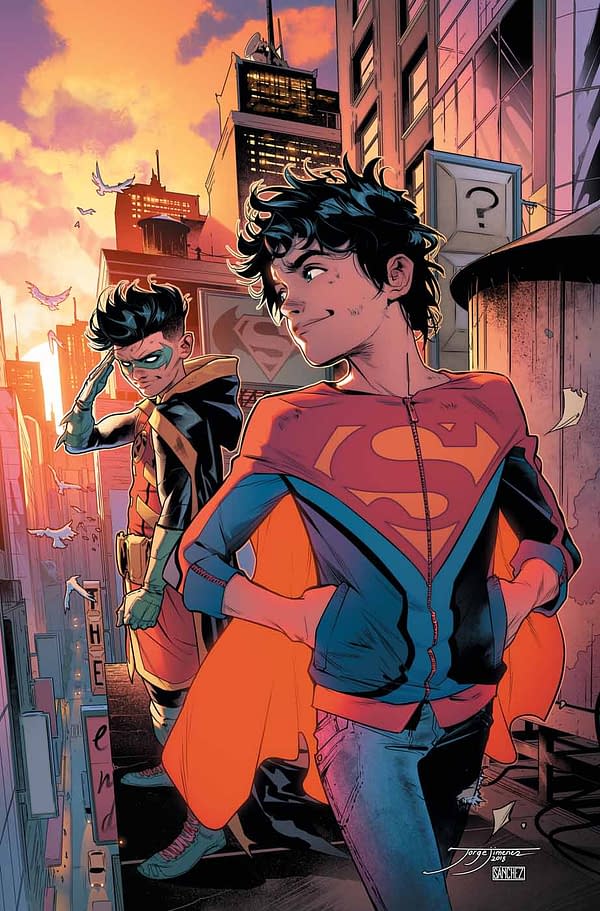 Enjoyed this article? Share it!