In 1978, DC Comics and Neal Adams published the Superman Vs Muhammad Ali comic book.
Reprinted repeatedly over the years, in 2010 it was given a new release in two hardcover formats, one as a deluxe hardcover format with a new cover, material and back matter and which reprints the story in its original oversized Treasury edition height and width.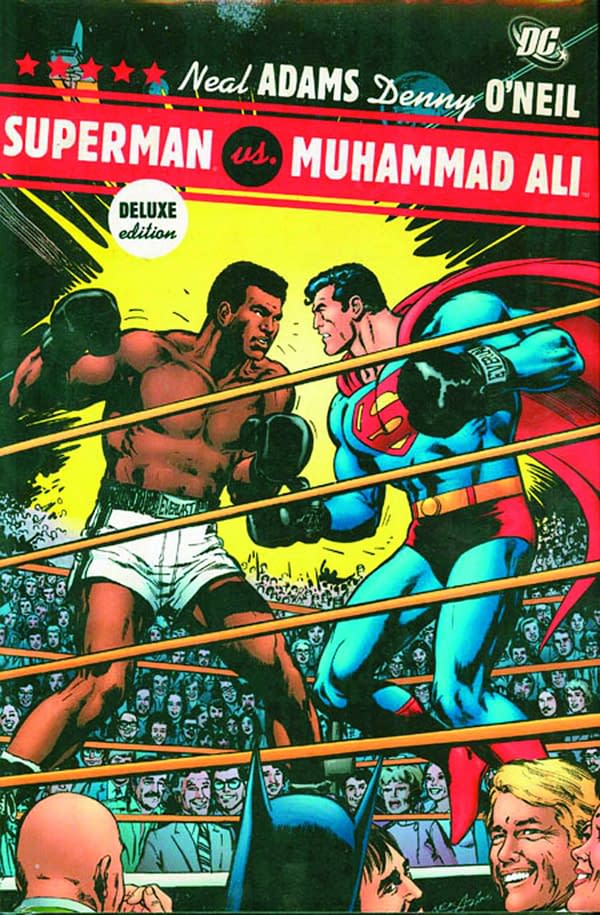 And it is that version that has remained in print since and, quite unassumingly, has just gone into a sixth printing, which is unusual for such a slim hardcover. And, with six printings in nine years, making it one of the best selling perennial collections at DC Comics.
At the time of repackaging, Brad Meltzer told the LA Times,
It's time for the eight-year-old me to open that book and ask: Does the interior sizzle match the exterior hype? In the name of good unbiased journalism, let me be honest with you – you're #$%in–A right it did. And it still does. This is Neal Adams in his prime — when no one drew a better angry preacher filled with righteous indignation — and he's drawing, without question, the greatest angry, righteous preacher of all time.
And it seems the buying public and the bookstores agree. Roll on the seventh printing…
SUPERMAN VS MUHAMMAD ALI DELUXE HC
The legendary science fiction epic that brought together The Man of Steel and The Greatest is back in two spectacular hardcover editions! In 1978, an alien race called the Scrubb demands that Earth's greatest champion battle their world's own greatest fighter. Both Superman and Muhammad Ali step forward – and to determine who is truly Earth's greatest fighter, Superman temporarily loses his powers and faces Ali in the ring. Ultimately, the duo must work together to defeat the Scrubb, with Ali taking on their champion while Superman battles their space-armada. The deluxe edition hardcover is printed at 7.0625" x 10.875" and features a new cover by Neal Adams, previously unpublished artwork and more! In Shops: Nov 10, 2010 SRP: $19.99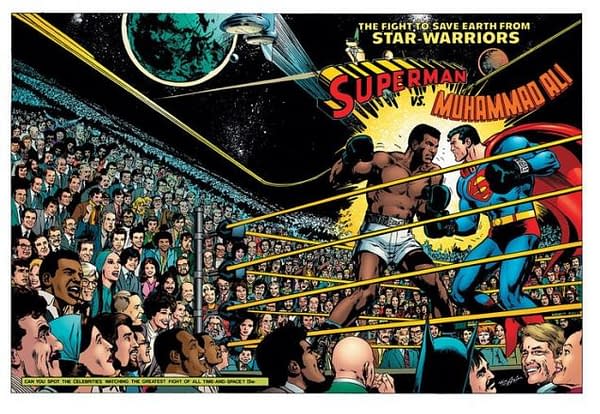 Enjoyed this article? Share it!