 From the 1954 Senate Subcommittee on Juvenile Delinquency, concentrating on the effects of comic books on children, especially horror and crime titles.
Sen. Kefauver: "Here is your May issue. This seems to be a man with a bloody ax holding a woman's head up which has been severed from her body. Do you think that's in good taste?"

William Gaines: "Yes sir, I do – for the cover of a horror comic. A cover in bad taste, for example, might be defined as holding her head a little higher so that blood could be seen dripping from it and moving the body a little further over so that the neck of the body could be seen to be bloody."

Kefauver:(doubtful) "You've got blood coming out of her mouth."

Gaines: "A little."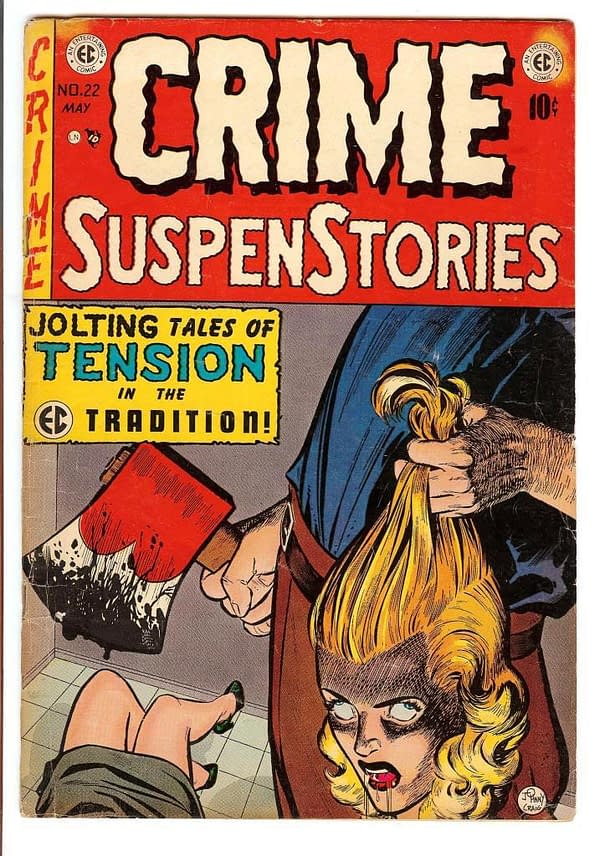 And from the final page of today's Original Sin #3 published by Marvel comics, a piece of complete and utter madness…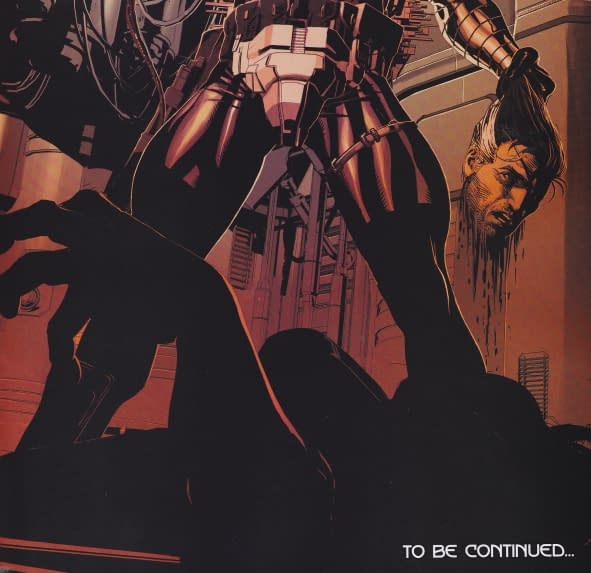 So, yes, it looks like this was a little on the money… but what about this piece of mindless speculation to follow?
Original Sin #3 published today by Marvel Comics and courtesy of Orbital Comics, London. Currently exhibiting the Elephantmen work of Shaky Kane, with prints for sale.
Enjoyed this article? Share it!