Welcome to Thank FOC It's Friday, a semi-weekly mailing list, similar to The Daily LITG, but (mostly) every Friday and planned to coincide and cover the demands of Final Order Cut Off. The date when retailers have a last chance to amend their advance orders for comic books without penalty. A final chance for publishers to promote books while orders can still be added. And a time for credits to be amends, new covers to be revealed and a final push given. This is an attempt to sift through them all and find the most relevant items.
You can sign up here or with the form at the bottom.
So what's FOC'ing today?
Lots of Halloween Comicfest comics – DCeased may be the big one.
Big news about Deodato this week with a new JMS book, Savage Avengers and Berserker Unbound? #5 of Savage and #2 of Beserker up for FOC
New Berger Book, Everything #1 by Christopher Cantwell and I. N. J. Culbard – returnable to stores who order ten copies or more.
Dark Horse also launching Phillip Sevy's Triage.
DC's Year of The Villain takes in Batman #78, Deathstroke #47, Harley Quinn #65, Justice League #31… not as many this time. Make them count.
Neal Adams launching Batman Vs Ra's A Ghul
Batman Day orders for The Batman Who Laughs and Nightwalker – and all those promotional gubbins
Tom Taylor writes DCeased spinoff, A Good Day To Die with Laura Braga and more.
We have the launch of Harley Quinn & Poison Ivy #1 – returnable if orders are high. Very high…
Launch of Legion Of Super-Heroes: Millenium #1. They're back…
IDW takes apart the season finale in Star Trek discovery Aftermatch – free photo variant cover for every ten copies ordered.
Mike Norton's Battlepug #1 launches from Image Comics – and for every 25 copies ordered, stores get a Battlepug Compugium HC.
The finale of The Wicked + The Divine. Added discount for stores who order 20 copies or more. Also Die #7 – how have your Die number been of late. Worth ticking up a few? And Once & Future #1 gets a third printing on FOC…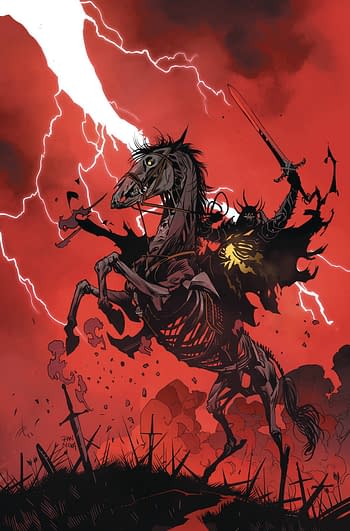 Pretty Deadly begins again with Pretty Deadly Rat – and a 1:5 freebie for stores.
It's Spawn #300 time everyone. So many covers – and no idea what the main one is yet.
How did Agents Of Atlas #1 do? #2 is up.
So much Absolute Carnage spinoff. Remember, only the main series is key…
Alpha Flight True North launches. Now with art by Scott Hepburn, along with the solicited Max Dunbar and Djibril Morissette-Phan
Erik Larsen on Spider-Man with Amazing Spider-Man: Going Big.
Fantastic Four begins its Point Of Origin storyline. And how did Future Foundation do? Was thay Rikki Barnes, the Liefeld/Loeb Bucky returning?
House Of X #4. Keep upping those numbers.
Web Of Black Widow #1 launches. Not long till May 2020…
From James Tynion – Something Is Killing The Children #1 is launching.
Vampirella/Red Sonja #1 launches with new FOC tiered covers including those from In-Hyuk Lee.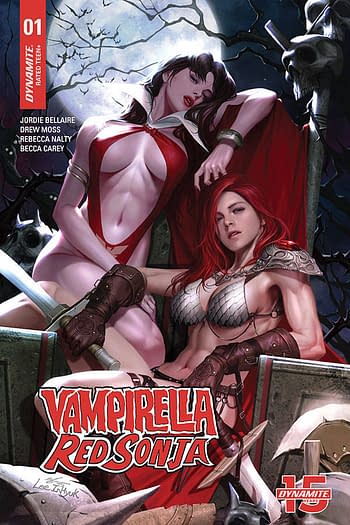 Action Lab launches David Pepose and Gavin Guidry's Going To The Chapel #1
They also have the ninth season of Princeless launching with a new #1
Also do check out Jeanine Jonee, Emily Brigoll's original GN, A Friend for Madison
AfterShock launches Eliot Rahal and Clara Meath's Midnight Vista #1
Oni Press has Rick And Morty's Flesh Curtains #1. Yup, that will sell on title alone…
Ariel Ries is launching a new graphic novel, Witchy, from Lion Forge, worth a second, third and fourth look.
While Ben Meares and Sergio Arino are launching Mystere #1 from Zenscope.
What's on your FOC?
Sign up below and we'll see what Thank FOC It's Friday brings next week… on time possibly.
All FOC'ing weekend long. What's on your FOC?
Sign up below and we'll see what Thank FOC It's Friday brings next week…
Enjoyed this article? Share it!