Welcome to Thank FOC It's Friday, a semi-weekly mailing list, similar to The Daily LITG, but (mostly) every Friday and planned to coincide and cover the demands of Final Order Cut Off. The date when retailers have a last chance to amend their advance orders for comic books without penalty. A final chance for publishers to promote books while orders can still be added. And a time for credits to be amends, new covers to be revealed and a final push given. This is an attempt to sift through them all and find the most relevant items.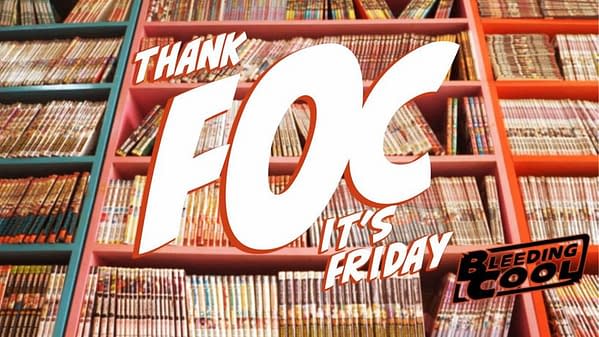 And now it seems that Diamond Comic Distributors has decided to join in. Well, imitation is the greatest form of flattery. You can sign up here or with the form at the bottom.
So what's FOC'ing today?
Back to usual business for 2020…
The Critical Role HC Vol 1 Chronicles Of Ezandria: The Mighty Nein is $5 more than solicited at $44.99 but that won't put off any Critters.
We also have the hardcover of Fight Club 3, the conclusion that began with a movie.
Mike Mignola, Scott Allie and Ben Stenbeck's Frankenstein Undone launched in January.
DC Comics has their YA titles Anti/Hero and Lost Carnival: Dick Grayson up for FOC.
DC also launches their Crimes Of Passion one-shot for Valentine's Day – with Harley and Joker?
How did Suicide Squad #1 do? #2 is up…
Superman: Heroes – the one-shot detailing how the rest of the DC Universe reacts to Superman's big reveal.
How did Narcos and Read Only Memories #1 do from IDW? #2 of both are up.
Have you heard of an upcoming TV show called Picard? IDW has #1 of the preamble comic hook series. You will probably need this.
Monstress starts a new arc with #25, Sez Criminals with #26. Good jumping-on-points.
Protector #1 is launching from Image Comics by Simon Roy, Daniel M. Bensen, Artyom Trakhanov & more, returnable to all registered retailers.
Amazing Spider-Man: Daily Bugle spins out, by Mat Johnson and Mack Chater.
Avengers #30 gets a new look for She-Hulk and Blade.
Captain America, Dr Strange and Deadpool get their End,
How did Thor. Hawkeye Freefall, Spider-Ham, Tarot, Jessica Jones Blind Spot and Star Wars #1 do? #2 of all of them are up. That's a lot of number twos from Marvel to deal with.
Immortal Hulk #30 brings back the original monster to use that name. More historical rewriting…
Ruins Of Ravenscroft #1 spins out of Absolute Carnage…
Syfy will be launching Vagrant Queen soon. The new series, Vagrant Queen: Planet Called Doom is up for FOC. No one has enough of this.
George R R Martin's Clash Of Kings #1 is launching from Dynamite.
Billy Tucci and Emma Kubert launch Miss Fury #1, a massive blast from a massive past.
Christopher Hastings and Ryan Browne launch a new Quantum & Woody from Valiant. It will be epic.
Keep your numbers up on Rick & Morty by Kyle Starks and Marc Ellerby with #58. Soon they will be all gone…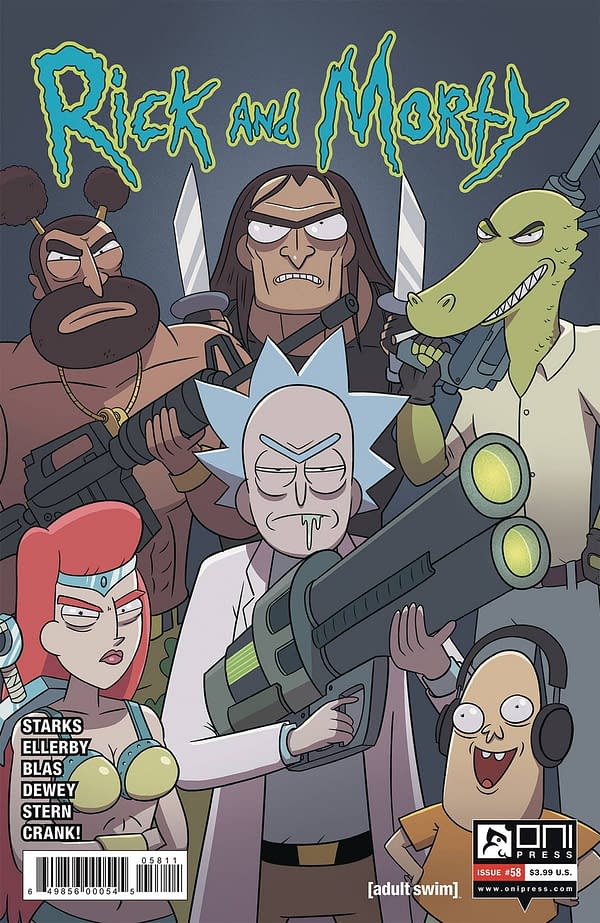 What's on your FOC?
Sign up below and we'll see what Thank FOC It's Friday brings next week… on time possibly.
Enjoyed this article? Share it!