Thanos Dances on Thanos Legacy #1 Variant by George Perez
Marvel has revealed a new variant for Thanos Legacy #1, the new comic hitting stores in September by Donny Cates, Gerry Duggan, and Brian Level. Legendary artist George Perez has drawn the cover, which can be seen below, even though the Mad Titan's own personal philosophy on variant covers is known to coincide with our own: that we wish someone would snap their fingers and half of them would disappear. Regardless, if you're going to make variant covers, the very least you could do is have them drawn by George Perez, which this one is. Check it out: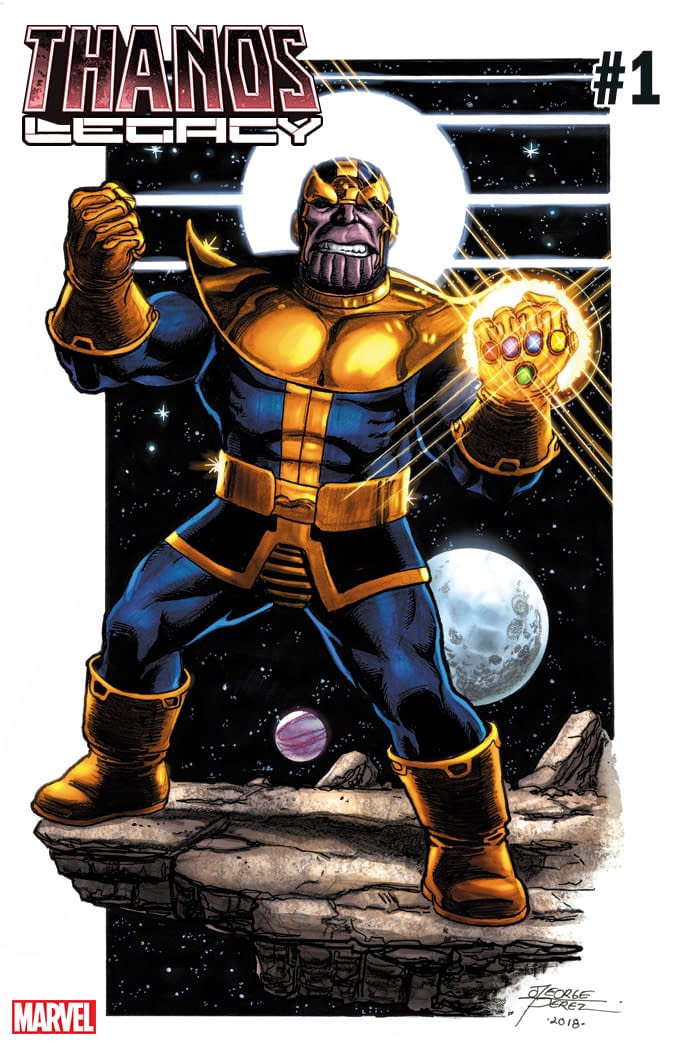 Some might look at the variant below and imagine Thanos is clutching his fists in rage at the universe, but personally, we see him as captured mid-motion while dancing the night away in a cosmic-themed disco.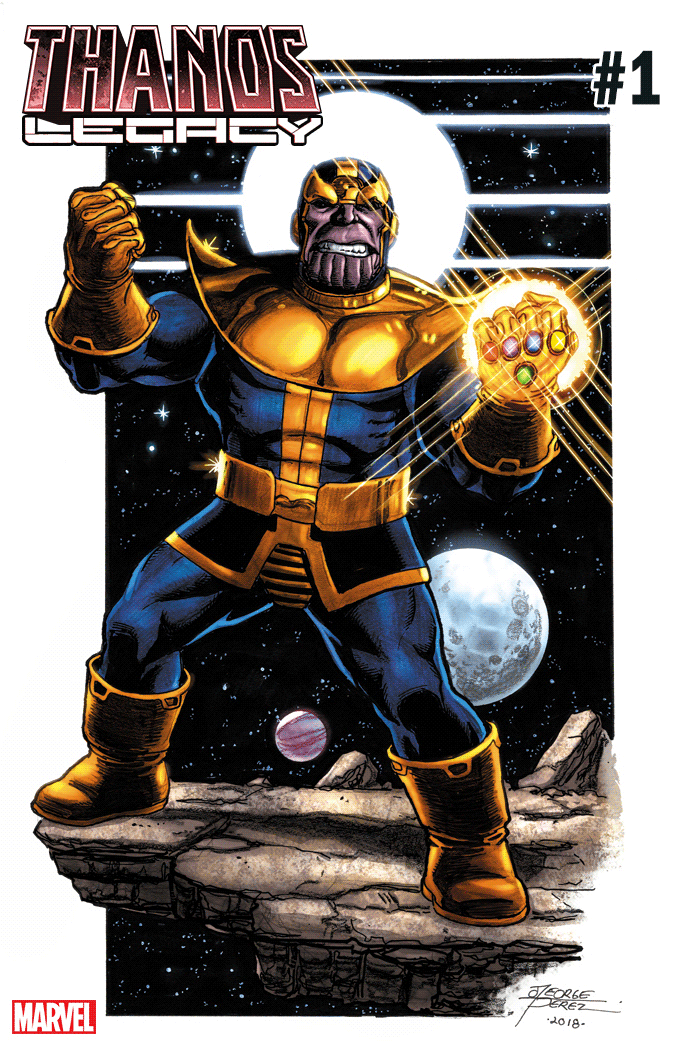 Your mileage may vary. The interpretation is up to you, but this variant cover will be in stores on September 5th.
THANOS LEGACY #1 (JUL180975)
Written by DONNY CATES and GERRY DUGGAN
Art by BRIAN LEVEL
THANOS LEGACY #1 MILLER PEREZ VAR (JUN188396)
On Sale 9/5/18