It was a curious decision for Reed POP Expo to hold both the MCM London Comic Con and the Paris Comic Con on the same weekend. But it did allow them to split the cost of Frank Miller's appearance between the two.
MCM London Comic Con is decades old but the purchase by Reed POP has transformed the Comic Village aspect of the show. Giving it top billing, moved to the front of the show, now with green carpeting and a greater emphasis on international guests, while still surrounded by the greatest, widest cosplay in the UK, games, toys and media guests.
And rather than separating into individual tribes, people do try out and seek the unfamiliar and the crossover between the disciplines increases. The big story of the show had to be the huge success and demand for the stars of the Critical Role webseries, but that also spilled over into Comics Village for Kit Buss and Tess Fowler, who have both worked for and with the show.
But that love spilled out across the aisles, with every vendor I spoke to being very happy with their sales for the day. Marc Ellerby had the most obvious success at his stall…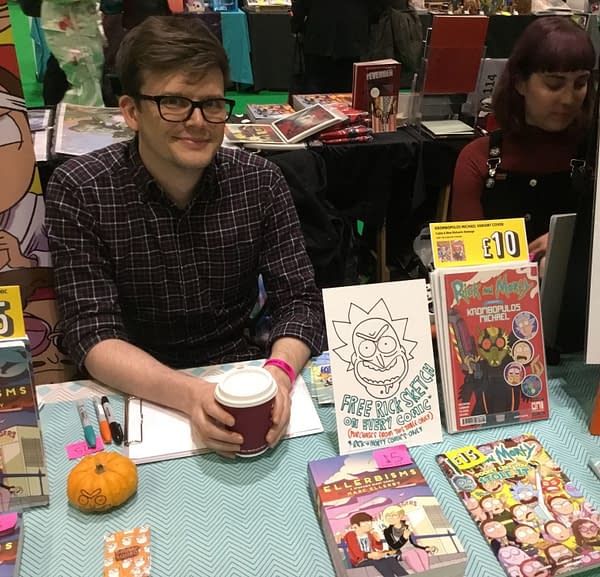 With the post-it-notes on Sunday showing just how well he had done, even having to restrict sales.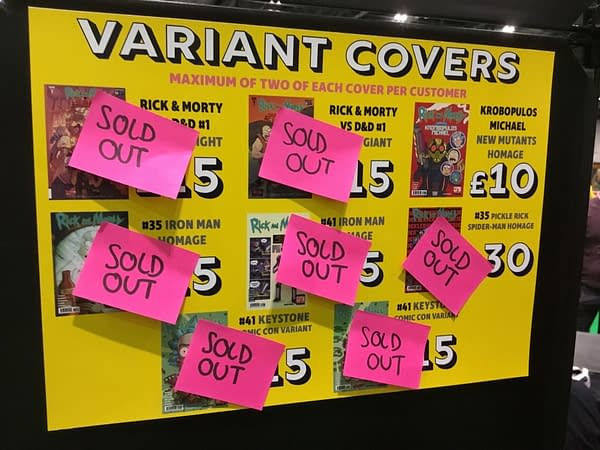 While Steve Tanner of Time Bomb Comics, a familiar face at MCMs, Super Cons, Bristols, Lakes and Thought Bubbles declaring this his most successful show ever.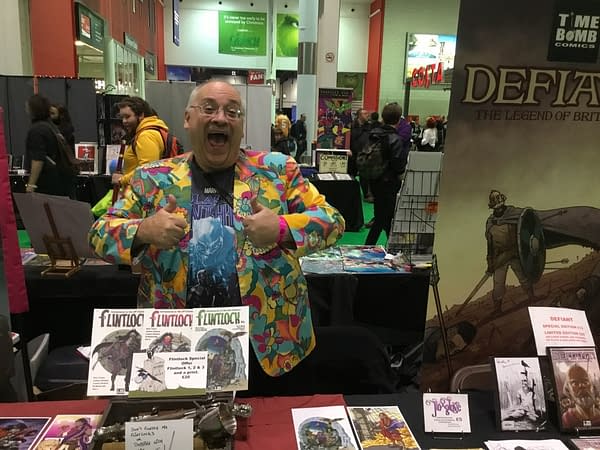 The criticism I heard was relatively minor, mostly from people not able to get into the Critical Role panels (though you can watch Sunday's one here). Lines to get into the show were long and, on the Sunday, rained upon. For international guests there was the realisation that the show is in the sticks of London with limited socialising options – oh and no one (aside from me) had told them the clocks were going back. But these were relatively smaller concerns. The show is slightly changing its character, but all for the good and in the direction of making each show distinct from another. There was a danger that if you'd been to one MCM you'd been to them all, now each show seems better at celebrating the new. Even if, like Kit Buss, she'd been coming for years…
Here's Chris Claremont's take…
The next MCM Comic Con London will be in late May 2019. Their upcoming show is in Birmingham from the 24th to the 25th of November, at the NEC.
Enjoyed this article? Share it!