These are the 100 most-ordered comics and graphic novels in the North American direct market serviced by Diamond Comic Distributors in all of 2019, courtesy of Previewsworld. We previously looked at top tens, marketshare and sales rises on Friday, here's a slightly fuller picture.
One problem with the list below is that the list as it appears divided DC Comics titles with differently-priced card stocks in twain, reflecting lower figures for those comics with card stock covers. Bleeding Cool will try and rectify some of that on Monday, nevertgeless they still had 41 of the top 100, Image Comics had 5 and Marvel with the remaining 54. But it is notable that Spawn #300 got second place and Spawn #301 just fell outside of the top ten.
In the collections and original graphic novels chart this is reversed. Image Comics had 38 of the top 100, DC Comics had 29, Marvel Comics had 15. Dark Horse had 6, Viz Media had 4, Dynamite and IDW had 2.
Among the premier publishers, Vampirella #1 from Dynamite Entertainment was the publisher's top comic for the year at #220, IDW Publishing's Teenage Mutant Ninja Turtles #100 at #256, Mighty Morphin Power Rangers/Teenage Mutant Ninja Turtles #1 from Boom at #493 and Dark Horse Comics' Black Hammer/Justice League #1, was Dark Horse's top book for the year at #724. More on Monday.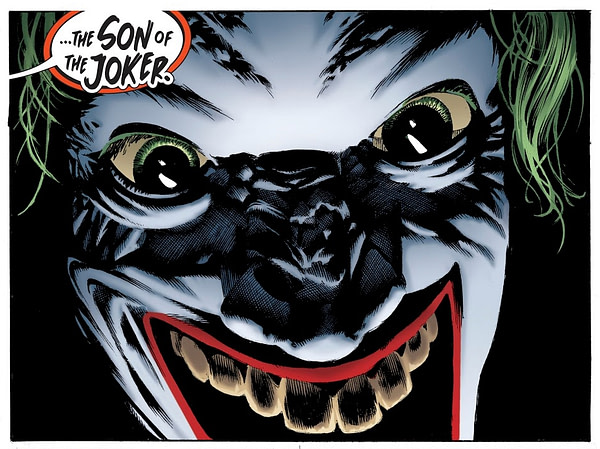 TOP 100 COMIC BOOKS
Based on Total Unit Sales of Products Invoiced in Calendar Year 2019
| | | | | |
| --- | --- | --- | --- | --- |
| RANK | DESCRIPTION | PRICE | ITEM CODE | VENDOR |
| 1 | DETECTIVE COMICS #1000 | $9.99 | JAN190542-M | DC COMICS |
| 2 | SPAWN #300 | $7.99 | JUN190014-M | IMAGE COMICS |
| 3 | X-MEN #1 | $4.99 | AUG190845-M | MARVEL COMICS |
| 4 | BLACK CAT #1 | $4.99 | APR190773-M | MARVEL COMICS |
| 5 | DCEASED #1 | $3.99 | MAR190464-M | DC COMICS |
| 6 | ABSOLUTE CARNAGE #1 | $7.99 | JUN190761-M | MARVEL COMICS |
| 7 | MARVEL COMICS #1000 | $9.99 | JUN190842-M | MARVEL COMICS |
| 8 | HOUSE OF X #1 | $5.99 | MAY190690-M | MARVEL COMICS |
| 9 | POWERS OF X #1 | $5.99 | MAY190703-M | MARVEL COMICS |
| 10 | WAR OF REALMS #1 | $5.99 | JAN190870-M | MARVEL COMICS |
| 11 | SPAWN #301 | $4.99 | JUL190084-M | IMAGE COMICS |
| 12 | SYMBIOTE SPIDER-MAN #1 | $4.99 | FEB190822-M | MARVEL COMICS |
| 13 | SPIDER-MAN #1 | $4.99 | JUL190833-M | MARVEL COMICS |
| 14 | BATMAN SUPERMAN #1 | $3.99 | JUN190450-M | DC COMICS |
| 15 | POWERS OF X #6 | $5.99 | AUG190879-M | MARVEL COMICS |
| 16 | HOUSE OF X #6 | $4.99 | AUG190870-M | MARVEL COMICS |
| 17 | DCEASED #2 | $3.99 | APR190459-M | DC COMICS |
| 18 | POWERS OF X #5 | $4.99 | JUL190873-M | MARVEL COMICS |
| 19 | HOUSE OF X #5 | $4.99 | JUL190857-M | MARVEL COMICS |
| 20 | BATMAN LAST KNIGHT ON EARTH #1 (MR) | $5.99 | MAR190458-M | DC COMICS |
| 21 | SILVER SURFER BLACK #1 | $3.99 | APR190783-M | MARVEL COMICS |
| 22 | NEW MUTANTS #1 DX | $4.99 | SEP190749-M | MARVEL COMICS |
| 23 | POWERS OF X #4 | $4.99 | JUL190865-M | MARVEL COMICS |
| 24 | BATMAN WHO LAUGHS THE GRIM KNIGHT #1 | $4.99 | JAN190535-M | DC COMICS |
| 25 | HOUSE OF X #4 | $4.99 | JUL190849-M | MARVEL COMICS |
| 26 | CAPTAIN MARVEL #1 | $4.99 | NOV188701-M | MARVEL COMICS |
| 27 | JOKER YEAR OF THE VILLAIN #1 | $4.99 | AUG190440-M | DC COMICS |
| 28 | HOUSE OF X #3 | $4.99 | JUN190821-M | MARVEL COMICS |
| 29 | BATMAN WHO LAUGHS #2 | $4.99 | NOV180414-M | DC COMICS |
| 30 | DOOMSDAY CLOCK #9 | $4.99 | NOV180434-M | DC COMICS |
| 31 | WALKING DEAD #192 (MR) | $3.99 | APR190202-M | IMAGE COMICS |
| 32 | HOUSE OF X #2 | $4.99 | JUN190814-M | MARVEL COMICS |
| 33 | SAVAGE AVENGERS #1 | $4.99 | MAR190757-M | MARVEL COMICS |
| 34 | POWERS OF X #2 | $4.99 | JUN190828-M | MARVEL COMICS |
| 35 | DOOMSDAY CLOCK #10 | $4.99 | JAN190585-M | DC COMICS |
| 36 | WALKING DEAD #193 (MR) | $3.99 | MAY190111-M | IMAGE COMICS |
| 37 | BATMAN DAMNED #3 (MR) | $6.99 | MAR190493-M | DC COMICS |
| 38 | X-MEN #2 DX | $3.99 | SEP190778-M | MARVEL COMICS |
| 39 | DOOMSDAY CLOCK #12 | $5.99 | OCT190523-M | DC COMICS |
| 40 | AMAZING SPIDER-MAN #25 | $7.99 | MAY190815-M | MARVEL COMICS |
| 41 | GUARDIANS OF THE GALAXY #1 | $4.99 | DEC188796-M | MARVEL COMICS |
| 42 | DOOMSDAY CLOCK #11 | $4.99 | MAR190507-M | DC COMICS |
| 43 | POWERS OF X #3 | $4.99 | JUN190835-M | MARVEL COMICS |
| 44 | AMAZING MARY JANE #1 | $3.99 | AUG190933-M | MARVEL COMICS |
| 45 | BATMAN LAST KNIGHT ON EARTH #2 | $5.99 | MAY190360-M | DC COMICS |
| 46 | CONAN THE BARBARIAN #1 | $4.99 | NOV180740-M | MARVEL COMICS |
| 47 | BATMAN WHO LAUGHS #3 | $4.99 | DEC180539-M | DC COMICS |
| 48 | BATMAN WHO LAUGHS #5 | $4.99 | MAR190495-M | DC COMICS |
| 49 | X-FORCE #1 DX | $4.99 | SEP190760-M | MARVEL COMICS |
| 50 | ABSOLUTE CARNAGE #5 AC | $4.99 | SEP190790-M | MARVEL COMICS |
| 51 | STAR WARS GALAXYS EDGE #1 | $3.99 | FEB190943-M | MARVEL COMICS |
| 52 | BATMAN WHO LAUGHS #4 | $4.99 | FEB190484-M | DC COMICS |
| 53 | X-MEN #3 DX | $3.99 | OCT190903-M | MARVEL COMICS |
| 54 | ABSOLUTE CARNAGE #2 AC | $4.99 | JUN190775-M | MARVEL COMICS |
| 55 | ABSOLUTE CARNAGE #4 AC | $4.99 | AUG190902-M | MARVEL COMICS |
| 56 | BATMAN WHO LAUGHS #6 | $4.99 | APR190454-M | DC COMICS |
| 57 | ABSOLUTE CARNAGE #3 AC | $4.99 | JUL190885-M | MARVEL COMICS |
| 58 | GHOST RIDER #1 | $4.99 | AUG190978-M | MARVEL COMICS |
| 59 | BATMAN CURSE OF THE WHITE KNIGHT #1 | $4.99 | MAY190356-M | DC COMICS |
| 60 | IMMORTAL HULK #16 | $3.99 | FEB190849-M | MARVEL COMICS |
| 61 | BATMAN #64 | $3.99 | DEC180510-M | DC COMICS |
| 62 | AMAZING SPIDER-MAN #21 | $3.99 | MAR190831-M | MARVEL COMICS |
| 63 | BATMAN #77 | $3.99 | JUN190479-M | DC COMICS |
| 64 | MARAUDERS #1 DX | $4.99 | AUG190863-M | MARVEL COMICS |
| 65 | THANOS #1 | $4.99 | FEB190810-M | MARVEL COMICS |
| 66 | AMAZING SPIDER-MAN #14 | $3.99 | NOV180903-M | MARVEL COMICS |
| 67 | EXCALIBUR #1 DX | $4.99 | AUG190856-M | MARVEL COMICS |
| 68 | JOKER HARLEY CRIMINAL SANITY #1 | $5.99 | AUG190443-M | DC COMICS |
| 69 | HARLEEN #1 (MR) | $7.99 | JUL190510-M | DC COMICS |
| 70 | BATMAN #62 | $3.99 | NOV180402-M | DC COMICS |
| 71 | WAR OF REALMS NEW AGENTS OF ATLAS #1 WR | $3.99 | MAR190793-M | MARVEL COMICS |
| 72 | IMMORTAL HULK #19 | $3.99 | APR190792-M | MARVEL COMICS |
| 73 | IMMORTAL HULK #17 | $3.99 | MAR190845-M | MARVEL COMICS |
| 74 | AMAZING SPIDER-MAN #24 | $3.99 | APR190824-M | MARVEL COMICS |
| 75 | BATMAN #65 | $3.99 | DEC180515-M | DC COMICS |
| 76 | DCEASED A GOOD DAY TO DIE #1 | $4.99 | JUL190514-M | DC COMICS |
| 77 | BATMAN WHO LAUGHS #7 | $4.99 | JUN190448-M | DC COMICS |
| 78 | BATMAN LAST KNIGHT ON EARTH #3 (MR) | $5.99 | SEP190478-M | DC COMICS |
| 79 | IMMORTAL HULK #25 | $5.99 | AUG191030-M | MARVEL COMICS |
| 80 | IMMORTAL HULK #20 | $3.99 | MAY190775-M | MARVEL COMICS |
| 81 | BATMAN #69 | $3.99 | FEB190480-M | DC COMICS |
| 82 | DARK KNIGHT RETURNS THE GOLDEN CHILD #1 | $5.99 | OCT190471-M | DC COMICS |
| 83 | VENOM #11 | $3.99 | DEC180962-M | MARVEL COMICS |
| 84 | BATMAN #68 | $3.99 | FEB190478-M | DC COMICS |
| 85 | HEROES IN CRISIS #4 | $3.99 | NOV180457-M | DC COMICS |
| 86 | VENOM #19 AC | $3.99 | AUG190927-M | MARVEL COMICS |
| 87 | SUPERMAN YEAR ONE #1 (MR) | $7.99 | APR190432-M | DC COMICS |
| 88 | UNDISCOVERED COUNTRY #1 (MR) | $3.99 | SEP190027-M | IMAGE COMICS |
| 89 | BLACK CAT #2 | $3.99 | MAY190834-M | MARVEL COMICS |
| 90 | BATMAN #63 | $3.99 | NOV180404-M | DC COMICS |
| 91 | DEADPOOL #1 | $4.99 | SEP190835-M | MARVEL COMICS |
| 92 | BATMAN #70 | $3.99 | MAR190487-M | DC COMICS |
| 93 | BATMAN #67 | $3.99 | JAN190576-M | DC COMICS |
| 94 | BATMAN #66 | $3.99 | JAN190574-M | DC COMICS |
| 95 | BATMAN #71 | $3.99 | MAR190489-M | DC COMICS |
| 96 | HEROES IN CRISIS #5 | $3.99 | NOV180459-M | DC COMICS |
| 97 | BATMAN #78 | $3.99 | JUL190537-M | DC COMICS |
| 98 | FALLEN ANGELS #1 DX | $4.99 | SEP190769-M | MARVEL COMICS |
| 99 | BATMAN #73 | $3.99 | APR190448-M | DC COMICS |
| 100 | WAR OF REALMS #2 WR | $4.99 | FEB190759-M | MARVEL COMICS |
TOP 100 GRAPHIC NOVELS
Based on Total Unit Sales of Products Invoiced in Calendar Year 2019
| | | | | |
| --- | --- | --- | --- | --- |
| RANK | DESCRIPTION | PRICE | ITEM CODE | VENDOR |
| 1 | WATCHMEN TP | $24.99 | JUN190614-M | DC COMICS |
| 2 | SAGA TP VOL 01 (MR) | $9.99 | AUG120491 | IMAGE COMICS |
| 3 | UMBRELLA ACADEMY TP VOL 01 APOCALYPSE SUITE | $17.99 | SEP108136 | DARK HORSE COMICS |
| 4 | MONSTRESS TP VOL 01 (MR) | $9.99 | APR160803-M | IMAGE COMICS |
| 5 | MISTER MIRACLE TP (MR) | $24.99 | OCT180598 | DC COMICS |
| 6 | DIE TP VOL 01 FANTASY HEARTBREAKER (MR) | $9.99 | MAR190080-M | IMAGE COMICS |
| 7 | BATMAN WHITE KNIGHT TP | $19.99 | JUL180733 | DC COMICS |
| 8 | WALKING DEAD TP VOL 31 (MR) | $16.99 | JAN190186 | IMAGE COMICS |
| 9 | BATMAN THE KILLING JOKE HC NEW ED | $17.99 | JUN190574 | DC COMICS |
| 10 | BATMAN DAMNED HC (MR) | $29.99 | MAR190571 | DC COMICS |
| 11 | WALKING DEAD TP VOL 32 | $16.99 | JUN190045 | IMAGE COMICS |
| 12 | INFINITY GAUNTLET TP | $24.99 | JUL110745 | MARVEL COMICS |
| 13 | PAPER GIRLS TP VOL 01 | $9.99 | JAN160645 | IMAGE COMICS |
| 14 | SAGA TP VOL 09 (MR) | $14.99 | JUL180297 | IMAGE COMICS |
| 15 | DARK NIGHTS METAL TP | $19.99 | OCT180569 | DC COMICS |
| 16 | UMBRELLA ACADEMY TP VOL 02 DALLAS | $17.99 | DEC098005 | DARK HORSE COMICS |
| 17 | IMMORTAL HULK TP VOL 01 OR IS HE BOTH | $15.99 | AUG181082 | MARVEL COMICS |
| 18 | UMBRELLA ACADEMY TP VOL 03 HOTEL OBLIVION | $19.99 | MAR190279 | DARK HORSE COMICS |
| 19 | JOKER TP BLACK LABEL | $14.99 | APR190556 | DC COMICS |
| 20 | DC SUPER HERO GIRLS SEARCH FOR ATLANTIS TP | $9.99 | JUN180439 | DC COMICS |
| 21 | DETECTIVE COMICS 80 YEARS OF BATMAN DLX ED HC | $29.99 | DEC180641 | DC COMICS |
| 22 | BOYS OMNIBUS TP VOL 01 (MR) | $29.99 | DEC181256-M | DYNAMITE |
| 23 | DEADLY CLASS TP VOL 01 REAGAN YOUTH (MR) | $9.99 | MAY140626-M | IMAGE COMICS |
| 24 | HOUSE OF X POWERS OF X HC | $60.00 | SEP190963-M | MARVEL COMICS |
| 25 | MY HERO ACADEMIA GN VOL 01 | $9.99 | JUN151643 | VIZ MEDIA LLC |
| 26 | MONSTRESS TP VOL 04 (MR) | $16.99 | JUL190105-M | IMAGE COMICS |
| 27 | MONSTRESS TP VOL 03 (MR) | $16.99 | JUL180261 | IMAGE COMICS |
| 28 | PAPER GIRLS TP VOL 06 | $14.99 | JUL190107 | IMAGE COMICS |
| 29 | IMMORTAL HULK TP VOL 02 GREEN DOOR | $15.99 | NOV181036 | MARVEL COMICS |
| 30 | BATMAN WHO LAUGHS HC | $29.99 | JUN190568 | DC COMICS |
| 31 | TEEN TITANS RAVEN TP DC INK | $16.99 | FEB190469 | DC COMICS |
| 32 | SAGA TP VOL 02 (MR) | $14.99 | APR130443 | IMAGE COMICS |
| 33 | BATMAN HUSH TP | $29.99 | JUN190569 | DC COMICS |
| 34 | GIDEON FALLS TP VOL 01 BLACK BARN (MR) | $9.99 | AUG180153 | IMAGE COMICS |
| 35 | DISNEY DESCENDANTS EVIES WICKED RUNWAY TP VOL 01 | $15.99 | JAN192254 | TOKYOPOP |
| 36 | MIRACULOUS TALES LADYBUG CAT NOIR TP S2 VOL 04 NO EVIL DOING | $8.99 | SEP181357 | ACTION LAB ENTERTAINMENT |
| 37 | DISNEY DESCENDANTS EVIES WICKED RUNWAY TP VOL 02 | $15.99 | FEB192149 | TOKYOPOP |
| 38 | MIDDLEWEST TP BOOK 01 (MR) | $9.99 | MAR190092-M | IMAGE COMICS |
| 39 | WICKED & DIVINE TP VOL 01 THE FAUST ACT (MR) | $9.99 | SEP140684 | IMAGE COMICS |
| 40 | MONSTRESS TP VOL 02 (MR) | $16.99 | APR170834 | IMAGE COMICS |
| 41 | IMMORTAL HULK TP VOL 03 HULK IN HELL | $15.99 | FEB190998 | MARVEL COMICS |
| 42 | COSMIC GHOST RIDER TP BABY THANOS MUST DIE | $15.99 | NOV181028 | MARVEL COMICS |
| 43 | SANDMAN TP VOL 01 PRELUDES & NOCTURNES 30TH ANNIV ED | $19.99 | JUL180774 | DC COMICS |
| 44 | SAGA TP VOL 08 (MR) | $14.99 | OCT170715 | IMAGE COMICS |
| 45 | MAGIC ORDER TP VOL 01 (MR) | $19.99 | FEB190095-M | IMAGE COMICS |
| 46 | RICK AND MORTY VS DUNGEONS & DRAGONS TP VOL 01 | $19.99 | DEC180776 | IDW PUBLISHING |
| 47 | SAGA TP VOL 03 (MR) | $14.99 | JAN140556 | IMAGE COMICS |
| 48 | DC POSTER PORTFOLIO STANLEY ARTGERM LAU TP 01 | $24.99 | OCT180551 | DC COMICS |
| 49 | LIFE OF CAPTAIN MARVEL TP | $15.99 | OCT181018-M | MARVEL COMICS |
| 50 | DOOMSDAY CLOCK HC PART 01 | $24.99 | JUL190638 | DC COMICS |
| 51 | STRANGER THINGS TP VOL 01 OTHER SIDE | $17.99 | JAN190427 | DARK HORSE COMICS |
| 52 | DC SUPER HERO GIRLS OUT OF THE BOTTLE TP | $9.99 | FEB180156 | DC COMICS |
| 53 | DARK NIGHTS METAL DARK KNIGHTS RISING TP | $24.99 | DEC180638 | DC COMICS |
| 54 | DCEASED HC | $29.99 | AUG190650-M | DC COMICS |
| 55 | BAD WEEKEND HC (MR) | $16.99 | MAY190040 | IMAGE COMICS |
| 56 | KINGDOM COME TP BLACK LABEL | $19.99 | JAN190687 | DC COMICS |
| 57 | CRITICAL ROLE TP VOL 01 VOX MACHINA ORIGINS | $19.99 | JUN190303 | DARK HORSE COMICS |
| 58 | SPIDER-GEDDON TP | $24.99 | NOV181026 | MARVEL COMICS |
| 59 | HELLBOY OMNIBUS TP VOL 01 SEED OF DESTRUCTION | $24.99 | JAN180104 | DARK HORSE COMICS |
| 60 | WICKED & DIVINE TP VOL 08 OLD IS THE NEW NEW (MR) | $17.99 | JAN190247 | IMAGE COMICS |
| 61 | GIDEON FALLS TP VOL 02 ORIGINAL SINS (MR) | $16.99 | FEB190077 | IMAGE COMICS |
| 62 | HARLEY QUINN BREAKING GLASS TP DC INK | $16.99 | APR190434 | DC COMICS |
| 63 | MY HERO ACADEMIA GN VOL 02 | $9.99 | SEP151698 | VIZ MEDIA LLC |
| 64 | PAPER GIRLS TP VOL 02 | $12.99 | SEP160815 | IMAGE COMICS |
| 65 | PAPER GIRLS TP VOL 05 | $14.99 | OCT180099 | IMAGE COMICS |
| 66 | SAGA TP VOL 04 (MR) | $14.99 | OCT140644 | IMAGE COMICS |
| 67 | SNOTGIRL TP VOL 01 GREEN HAIR DONT CARE | $9.99 | DEC160774 | IMAGE COMICS |
| 68 | SAGA TP VOL 07 (MR) | $14.99 | JAN170850 | IMAGE COMICS |
| 69 | UNDER THE MOON A CATWOMAN TALE TP DC INK | $16.99 | JAN190554 | DC COMICS |
| 70 | DESCENDER TP VOL 01 TIN STARS (MR) | $9.99 | JUL150554 | IMAGE COMICS |
| 71 | SPIDER-MAN LIFE STORY TP | $24.99 | JUL191106 | MARVEL COMICS |
| 72 | STAR WARS DARTH VADER DARK LORD SITH TP VOL 04 FORTRESS VADE | $19.99 | OCT181014 | MARVEL COMICS |
| 73 | MISTER MIRACLE HC (MR) | $34.99 | JAN198940 | DC COMICS |
| 74 | SPAWN ORIGINS TP VOL 01 (NEW PTG) | $9.99 | MAR190064 | IMAGE COMICS |
| 75 | VENOM BY DONNY CATES TP VOL 01 REX | $17.99 | AUG181081 | MARVEL COMICS |
| 76 | IMMORTAL HULK TP VOL 04 ABOMINATION | $15.99 | JUN191051 | MARVEL COMICS |
| 77 | DETECTIVE COMICS #1000 DELUXE ED HC | $19.99 | MAR190576 | DC COMICS |
| 78 | SEVEN TO ETERNITY TP VOL 03 | $16.99 | OCT180111 | IMAGE COMICS |
| 79 | EAST OF WEST TP VOL 09 | $16.99 | FEB190059 | IMAGE COMICS |
| 80 | SAGA TP VOL 06 (MR) | $14.99 | MAR160684 | IMAGE COMICS |
| 81 | WICKED & DIVINE TP VOL 09 | $17.99 | JUN190046 | IMAGE COMICS |
| 82 | VENOM BY DONNY CATES TP VOL 02 | $17.99 | JAN191101 | MARVEL COMICS |
| 83 | FARMHAND TP VOL 01 (MR) | $12.99 | OCT180065 | IMAGE COMICS |
| 84 | BATMAN THE LONG HALLOWEEN TP | $24.99 | JUL110251 | DC COMICS |
| 85 | SAGA TP VOL 05 (MR) | $14.99 | JUL150565 | IMAGE COMICS |
| 86 | BOYS OMNIBUS TP VOL 02 (MR) | $29.99 | MAR191177-M | DYNAMITE |
| 87 | SAGA DLX ED HC VOL 03 (MR) | $49.99 | MAR190127 | IMAGE COMICS |
| 88 | MAN-EATERS TP VOL 01 | $12.99 | DEC180123 | IMAGE COMICS |
| 89 | ADVENTURE ZONE GN VOL 02 MURDER ON ROCKPORT LIMITED | $19.99 | MAY191698 | :01 FIRST SECOND |
| 90 | BATMAN TP VOL 09 THE TYRANT WING | $16.99 | DEC180627 | DC COMICS |
| 91 | AMAZING SPIDER-MAN BY NICK SPENCER TP VOL 01 BACK BASICS | $15.99 | SEP181008 | MARVEL COMICS |
| 92 | BATMAN WHITE KNIGHT HC | $29.99 | JAN198939 | DC COMICS |
| 93 | ISOLA TP VOL 01 | $9.99 | JUL180153 | IMAGE COMICS |
| 94 | BATMAN TP VOL 01 THE COURT OF OWLS (N52) | $16.99 | DEC120323 | DC COMICS |
| 95 | MY HERO ACADEMIA GN VOL 17 | $9.99 | DEC182240 | VIZ MEDIA LLC |
| 96 | DC SUPER HERO GIRLS SPACED OUT TP | $9.99 | JAN190555 | DC COMICS |
| 97 | WAR OF REALMS TP | $29.99 | MAY190956 | MARVEL COMICS |
| 98 | DARK KNIGHT RETURNS TP | $19.99 | NOV150279 | DC COMICS |
| 99 | THEY CALLED US ENEMY TP | $19.99 | MAR190630 | IDW PUBLISHING |
| 100 | MY HERO ACADEMIA GN VOL 03 | $9.99 | DEC151700 | VIZ MEDIA LLC |
f