By Z2 co-publishers Josh Frankel and Sridhar Reddy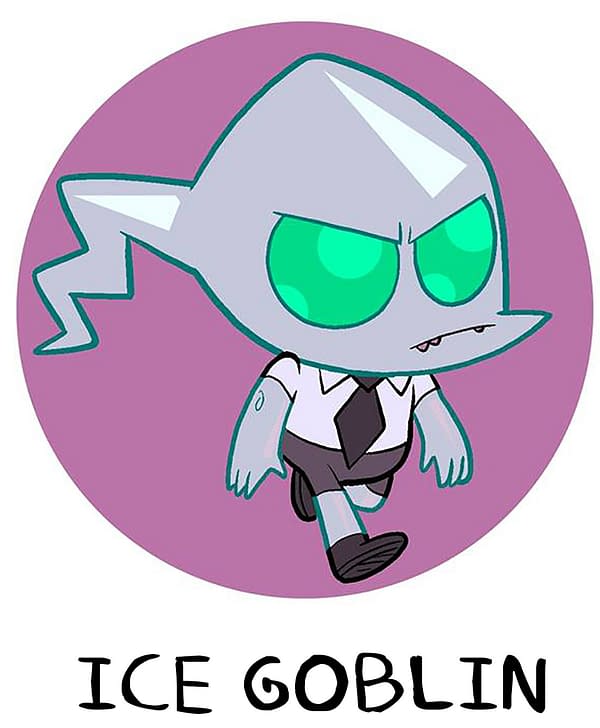 A is for #ArtistOwned. Z2 Comics publishes comics that are created and owned by the writers and the artists who make them.
B is for Bunn. That's right: acclaimed writer: Cullen Bunn. Stayed tuned.
C is for CARVER. Christopher Hunt's fantastic first storyline of international intrigue wraps this summer with issue 5 and the collected edition drops this fall. "Chris Hunt's Carver: A Paris Story feels like a hidden pop culture treasure published in the '30s and lost to time, overflowing with influences and flavors defined by European cartoonist royalty like Hugo Pratt." — PASTE MAGAZINE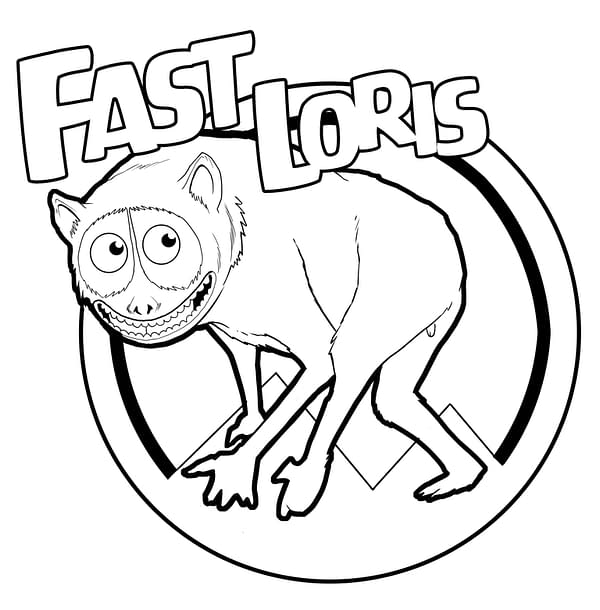 D is for Diversity. Diverse stories by diverse creators in diverse platforms.
E is for Joey Esposito, the wonderful writer of PAWN SHOP and lover of cats. Follow him at @joeyesposito.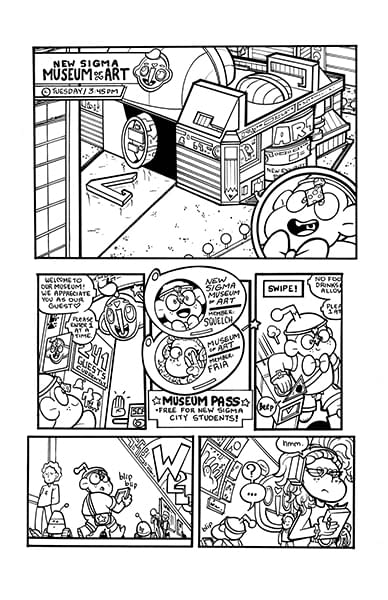 F is for Frank the Lesser Demon from Ian McGinty's WELCOME TO SHOWSIDE. In the animated story, Frank is played by none other than Henry Rollins.
G is for Graphic Novels, like ESCAPO, the tale of a circus escape artist extraordinaire, by Paul Pope and New York firefighter story ASHES by Mario Cadelaria and Karl Slominski.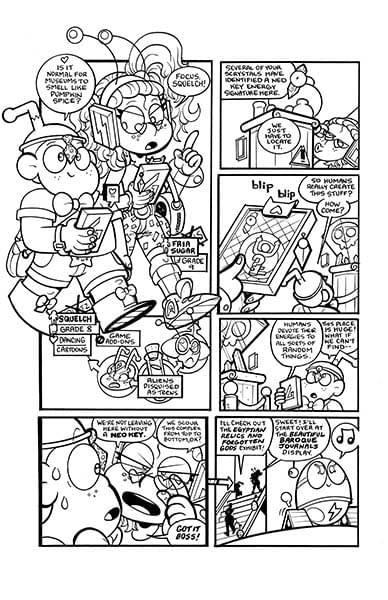 H is for HYPER FORCE NEO, the comic Newsarama says delivers "a distinctive, manga-inspired artistic style that gives you something to smile about on every page." It's by Jarrett Williams and it's chock full of all ages fun.
I is for INDOCTRINATION. "What makes someone turn evil? The end of the world may be nigh — and only two FBI agents have noticed the signs. Indoctrination, a new crime comic book series by Michael Moreci and Matt Battaglia, takes a look into the underbelly of America, as two FBI agents are forced to work with an untrustworthy ally with ties to a terrorist intending to trigger an apocalyptic event in order to bring a serial killer to justice." — HOLLYWOOD REPORTER/ HEAT VISION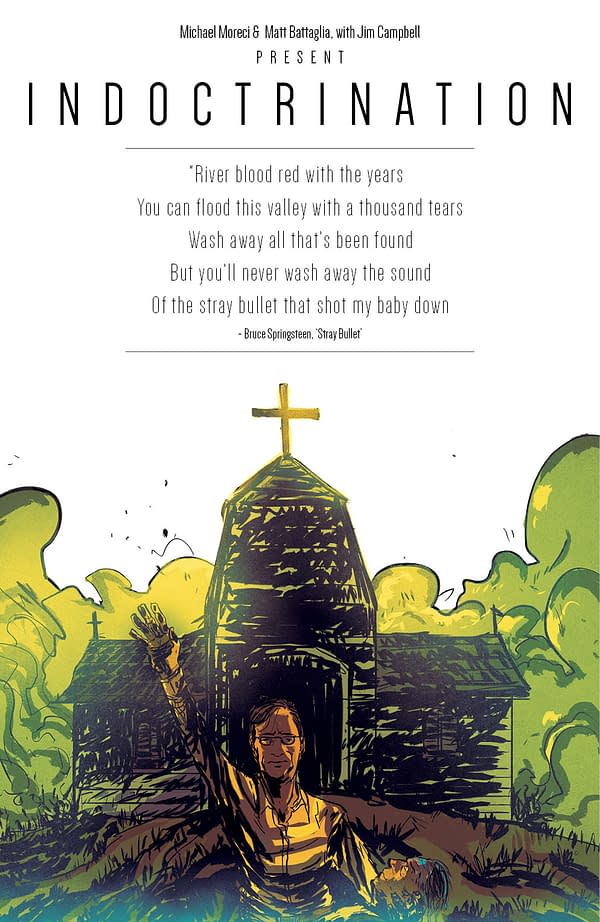 J is for Jumping on Points. Our comic books don't have decades of confusing corporate comic continuity, so there are clear jumping on points: issue one of each series.
K is for Koren Shadmi, creator of the critically acclaimed THE ABADDON, an otherworldly graphic novel loosely based on Jean-Paul Sartre's classic play NO EXIT.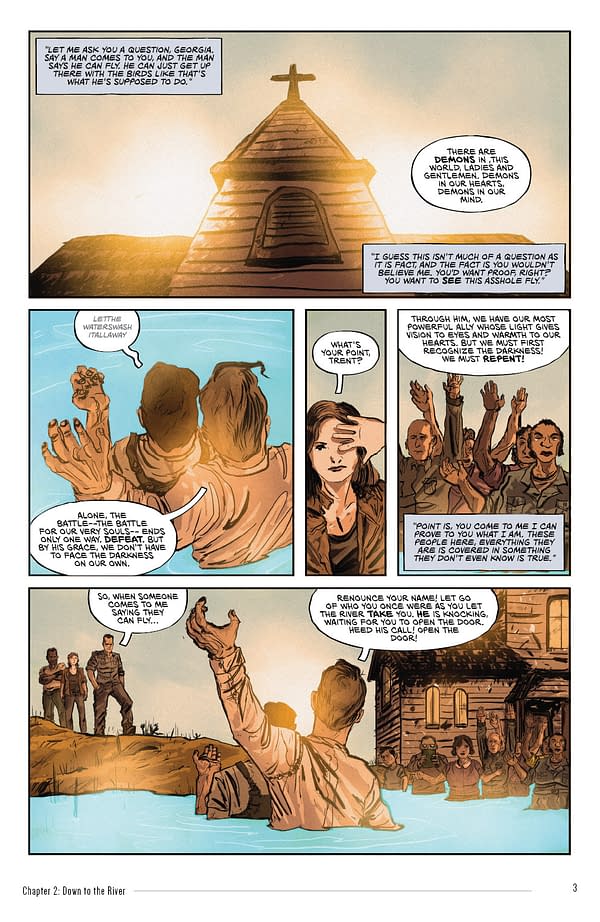 L is for LEGEND, the acclaimed comic book series by novelist Samuel Sattin and illustrator Chris Koeller. Cat and dog lovers, you don't have to fight. Everyone can watch the LEGEND trailer.
M is for MURDER BALLADS, a comic book series by Gabe Soria and Paul Reinwand about the blues and obsession. Dan Auerbach (of the Black Keys) and Mick Collins (of the Dirtbombs and the Gories) are creating a MURDER BALLADS soundtrack, which will be released by Nonesuch Records timed to the comic launch this fall.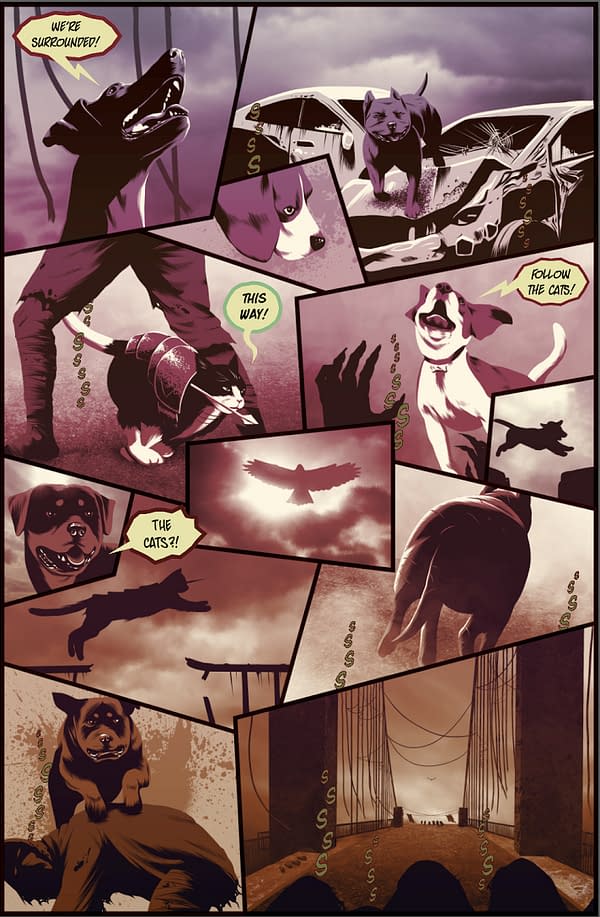 N is for No Fear. Actually, we have lots of fears. Being an indie publisher is scary. But we really love comics, and we love working with our creators so we do it anyway. Onward!
O is for John Oliver. Wait? What? Hmmmm… See, ALLEN: SON OF HELLCOCK is the comic book debut of Last Week Tonight with John Oliver writer Will Tracy, co-writer Gabe Koplowitz and artist Miguel Porto. It's on hiatus, but it will return, like the ghost of Hellcock himself. Did we mention it's funny?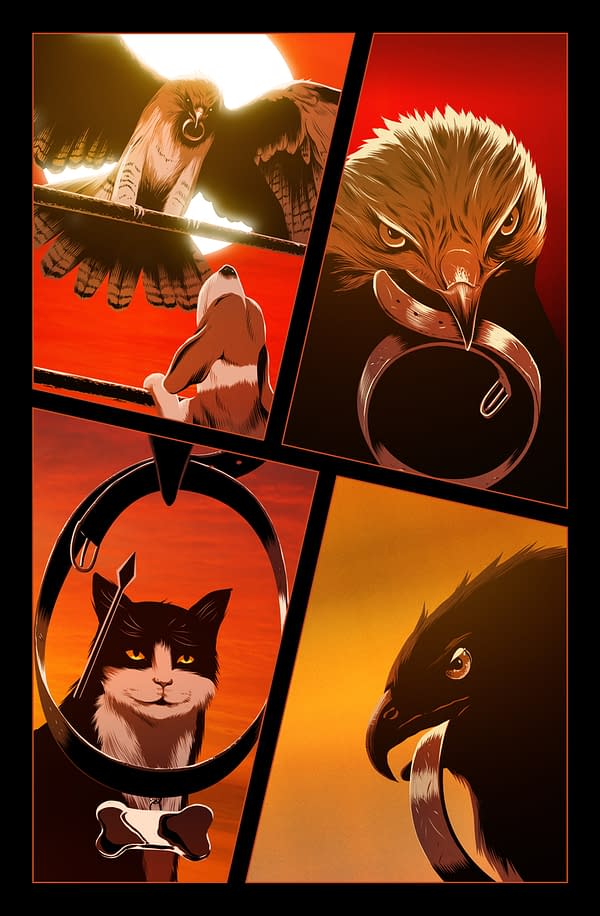 P is for Miguel Porto, the aforementioned artist of ALLEN: SON OF HELLCOCK. Miguel, take a bow.
Q is for Quality Comics. We take pride in each and every title we release. They look good too.
R is Reprints. The first issue of LEGEND is already sold out. The reprint is scheduled and coming to comic shops soon.
S is for THE SWEETNESS, a new science fiction adventure comic book series about intergalactic smugglers by Miss Lasko-Gross (HENNI) and cartoonist Kevin Colden (FISHTOWN). It's sick, twisted and addictive. Or as Charles Soule says, "it's a snapping, crackling sci-fi adventure – the dialogue worthy of comparisons to Firefly and Hitchhiker's Guide, and the art is crisp, clean, and when it needs to be, odd in just the nicest way." Indeed.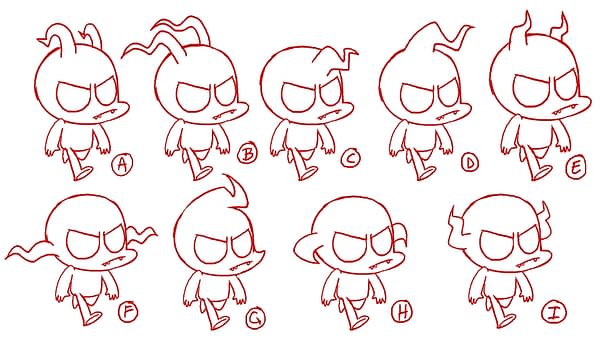 T is for Tapas. You can find some of our books there. It's true!
U is for Unique because Z2 Comics titles are singular and from unabashedly diverse genres.
V is for @VonGormanArt AKA Sean Von Gorman, the stellar artist of PAWN SHOP.
W is for WELCOME TO SHOWSIDE, the creator-owned debut of current ADVENTURE TIME artist Ian McGinty. Driven by heaps full of acclaim and exposure from a super cool animated short, WELCOME TO SHOWSIDE was one of the most buzzed about new independent comic books of the year. The first trade is available June 15th!
X is for comiXology, where you can find all of our titles.
Y is for Youthful – we believe in all-ages comics that can be read and enjoyed by the young and young-at-heart.
Z is for Z2 Comics. And this is what we're all about: Top quality comics. And people *reading* our books.