The Batman Who Laughs may have a funny name, but it's DC Comics who will be laughing all the way to the bank thanks in part to all the sweet, sweet retailer-exclusive variant covers. DC revealed 16 covers from shops who took them up on their offer to produce retailer-exclusive variants for The Batman Who Laughs #1 on Thursday.
Here's all the covers, as well as the shops you can find them at: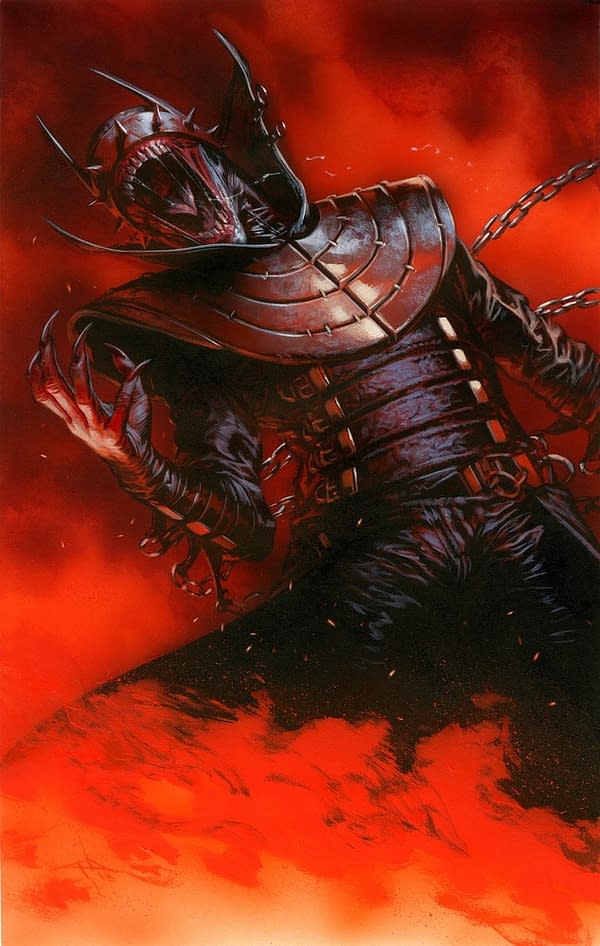 Bulletproof Comics, Gabriele Dell'Otto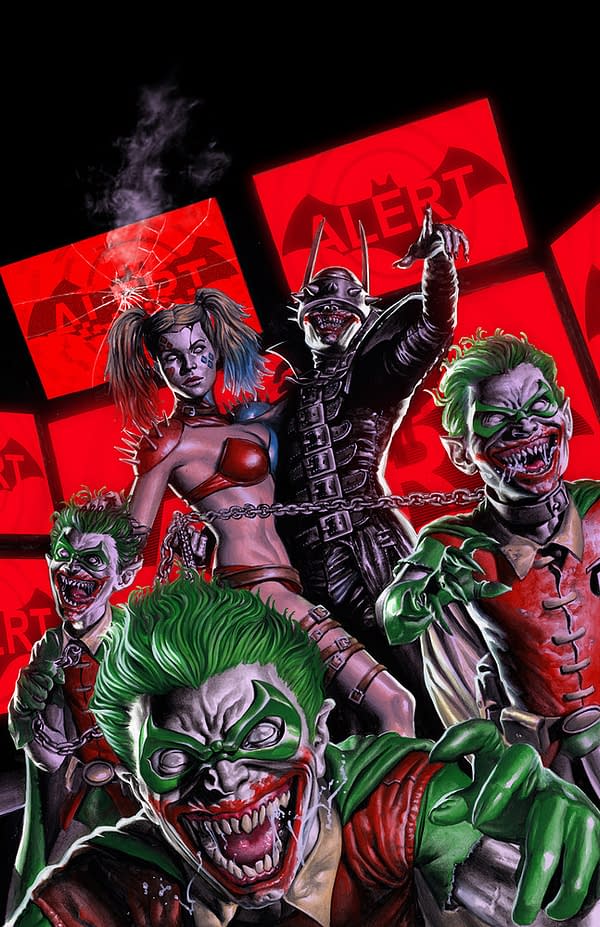 BuyMeToys.com, Rodolfo Migliari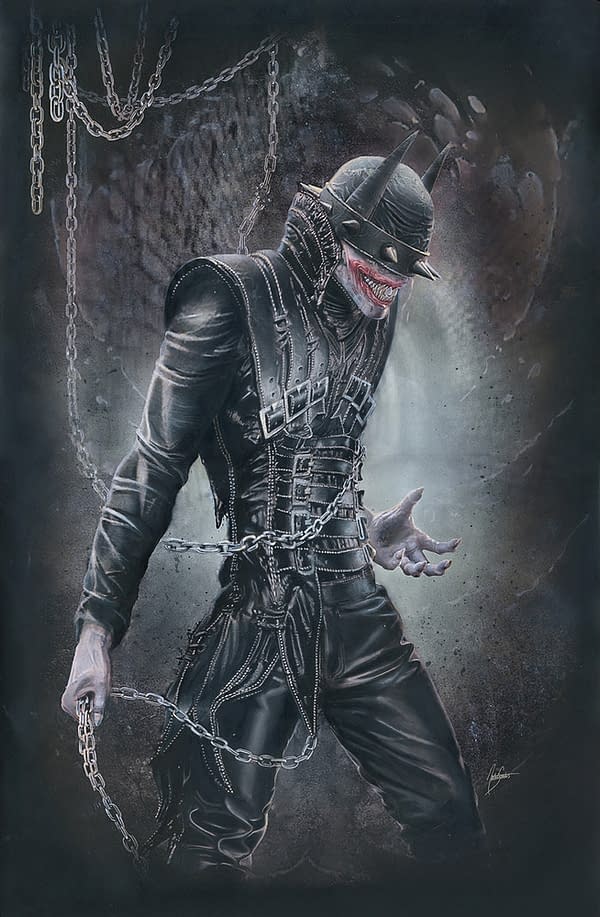 Comic Market Street, Natali Sanders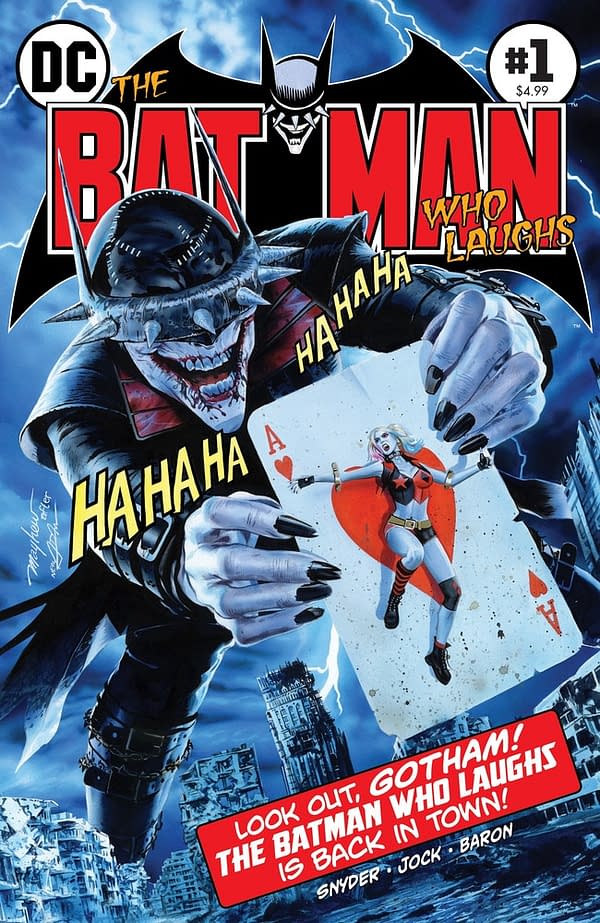 Comic Mint, Mike Mayhew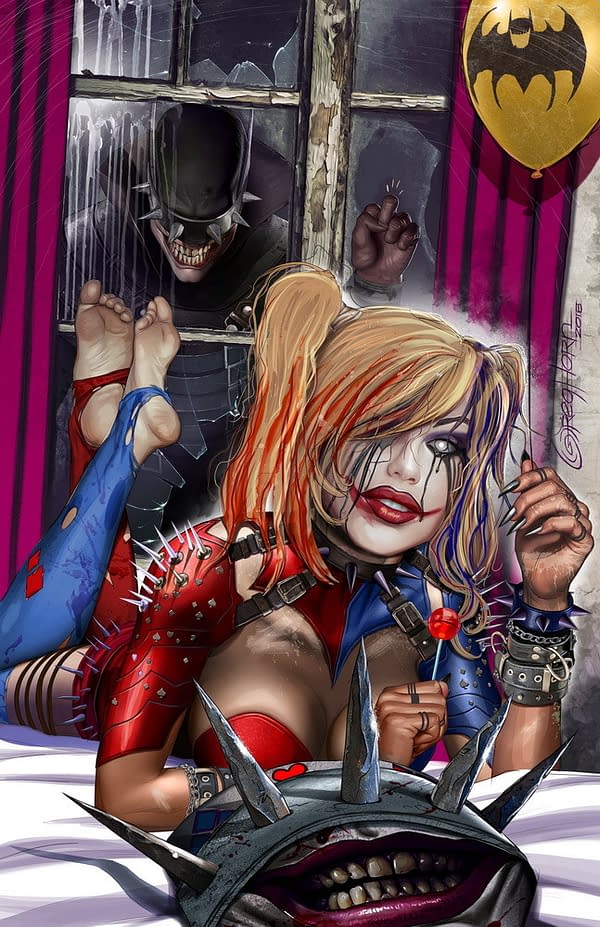 ComicXposure, Greg Horn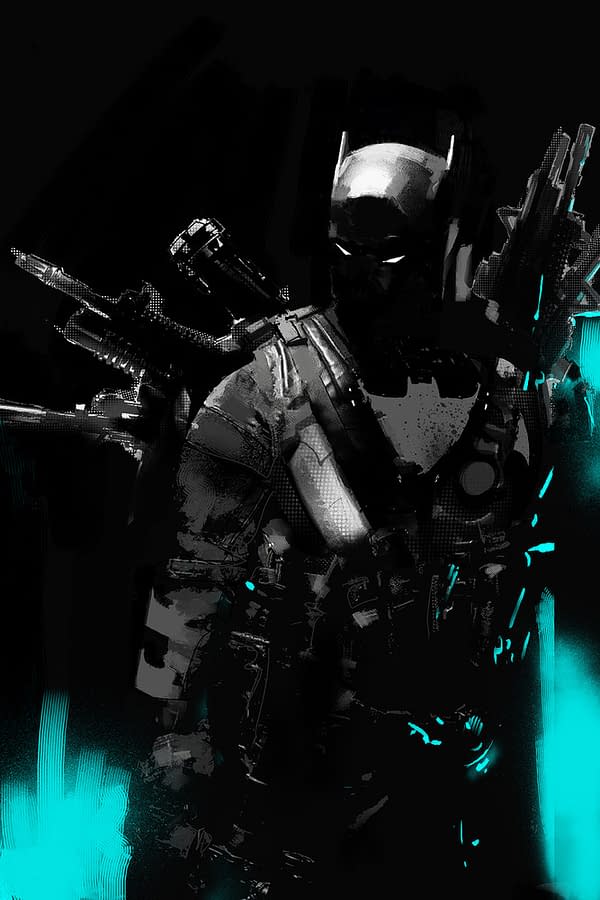 Comic Sketch Art, Jock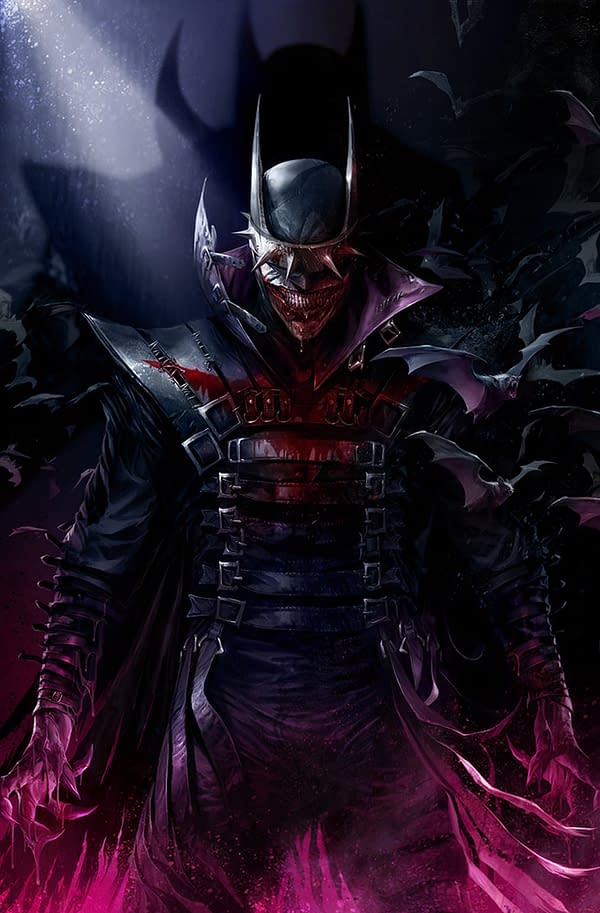 Frankie's Comics, Francesco Mattina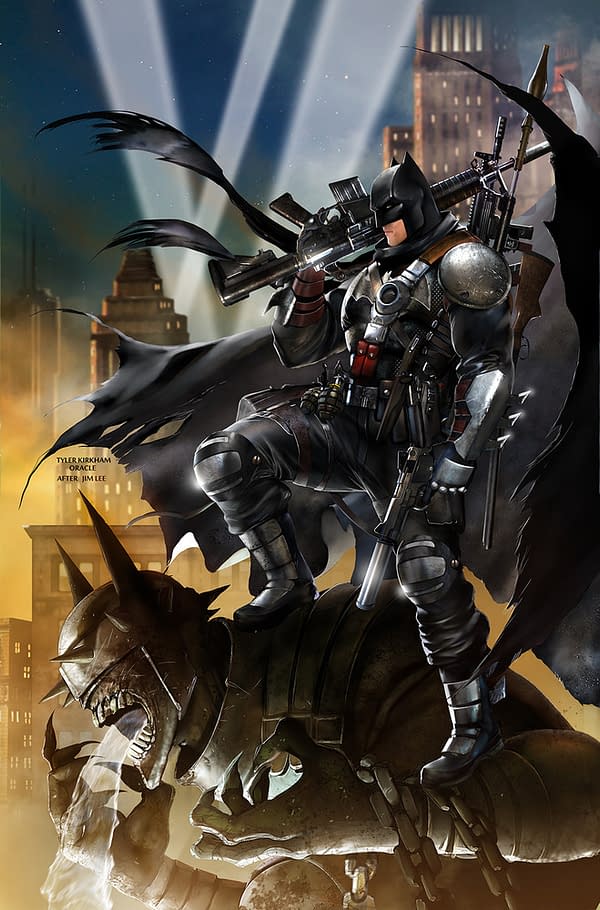 KRS Comics, Tyler Kirkham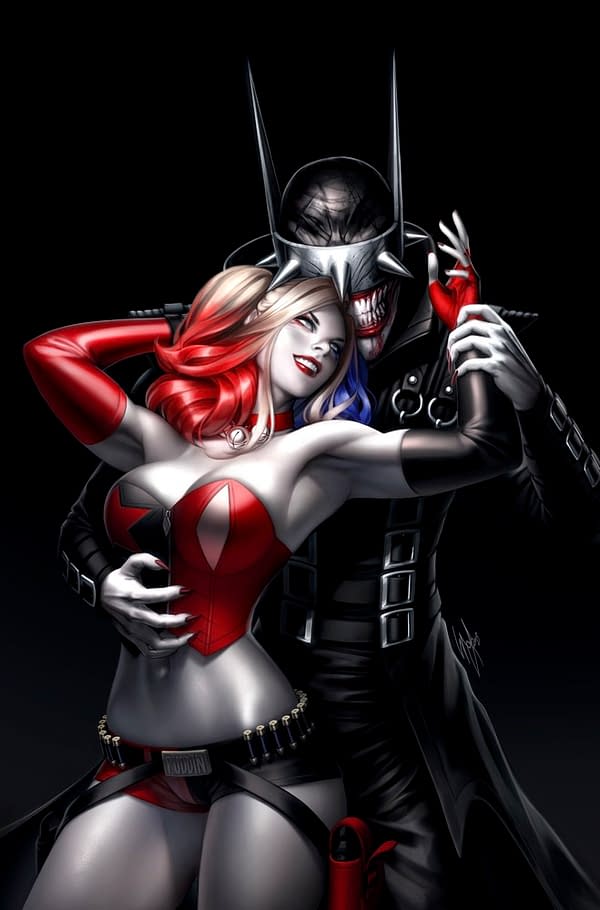 KRS Comics, Warren Louw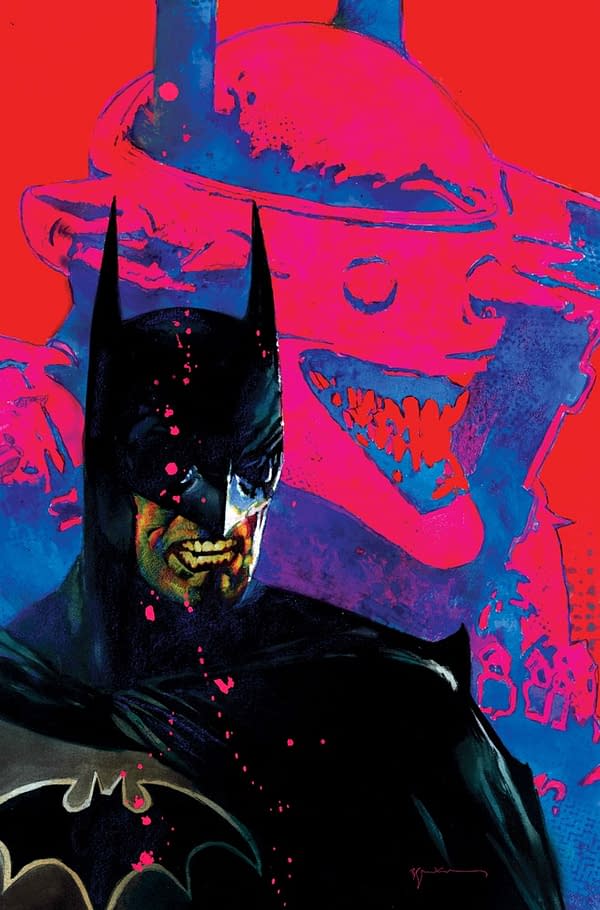 Midtown Comics, Bill Sienkiewicz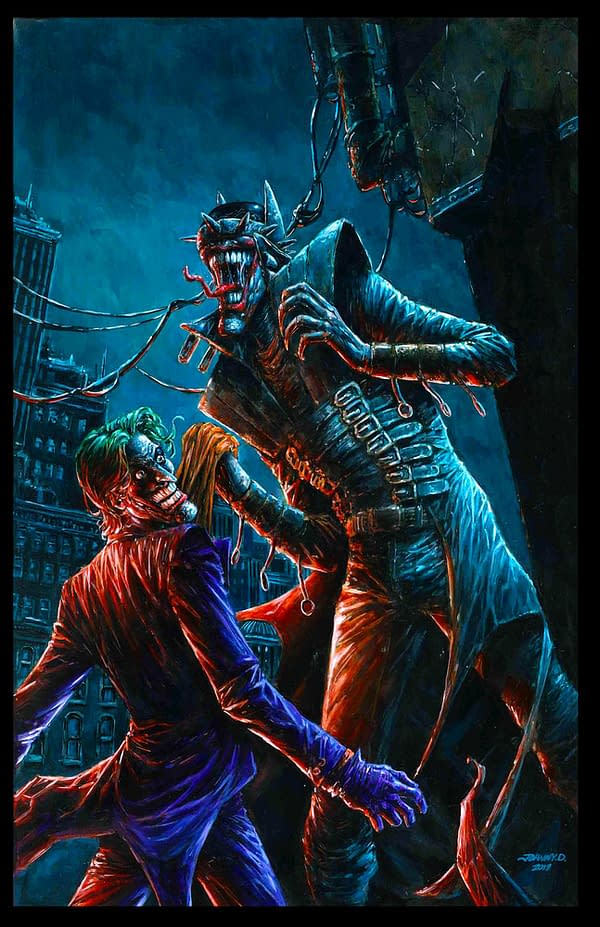 One Stop Comic Shop, Johnny Desjardins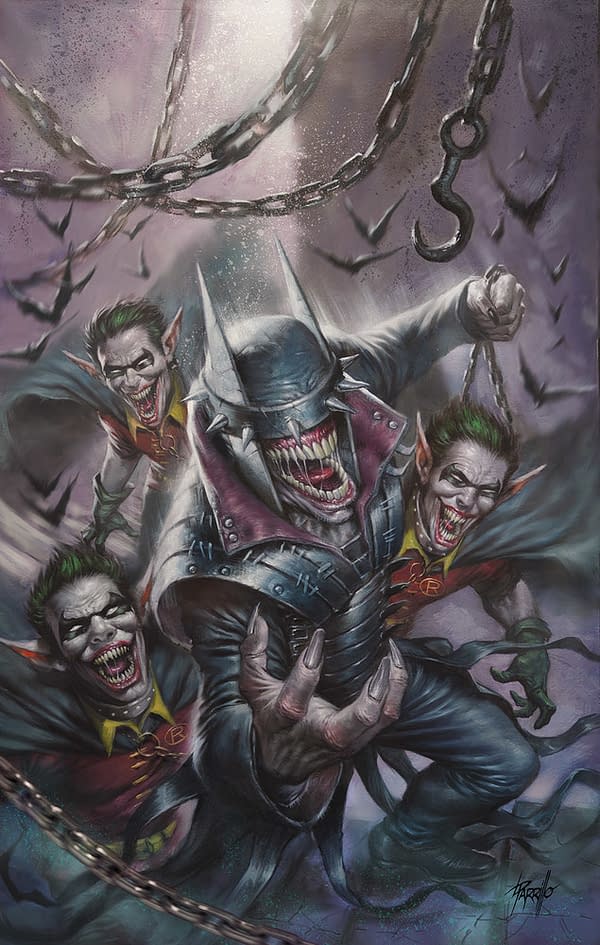 Scorpion Comics, Lucio Parrillo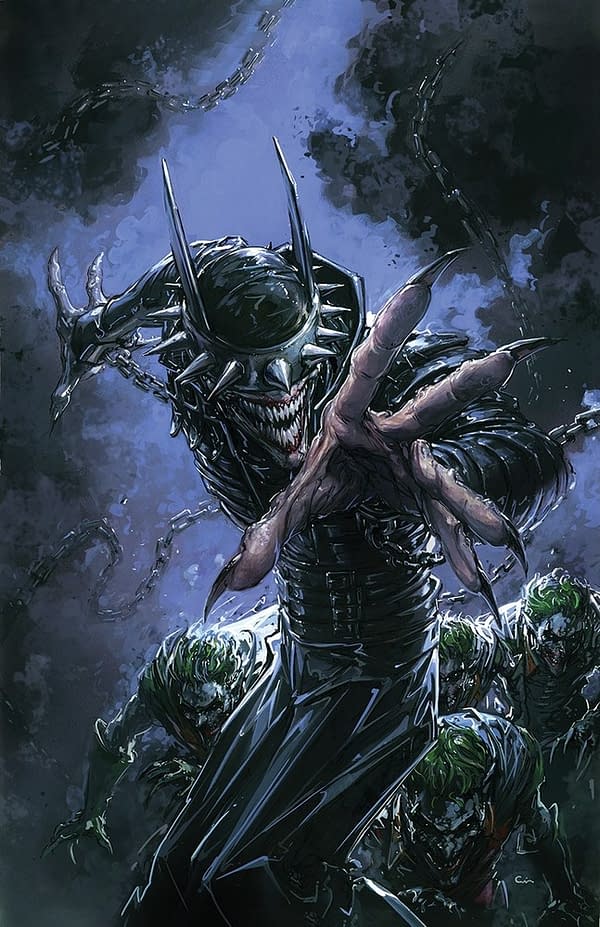 Scorpion Comics, Clayton Crain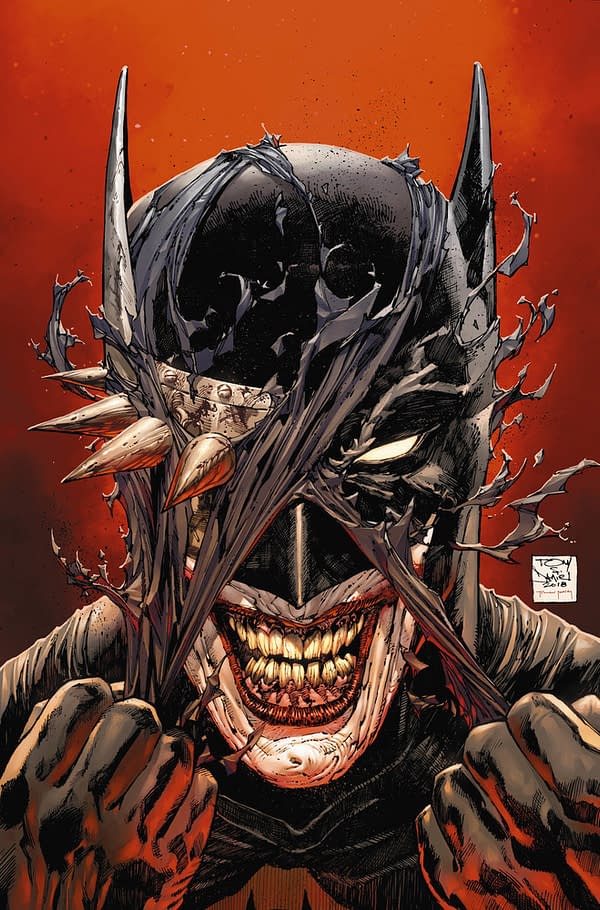 Torpedo Comics, Tony Daniel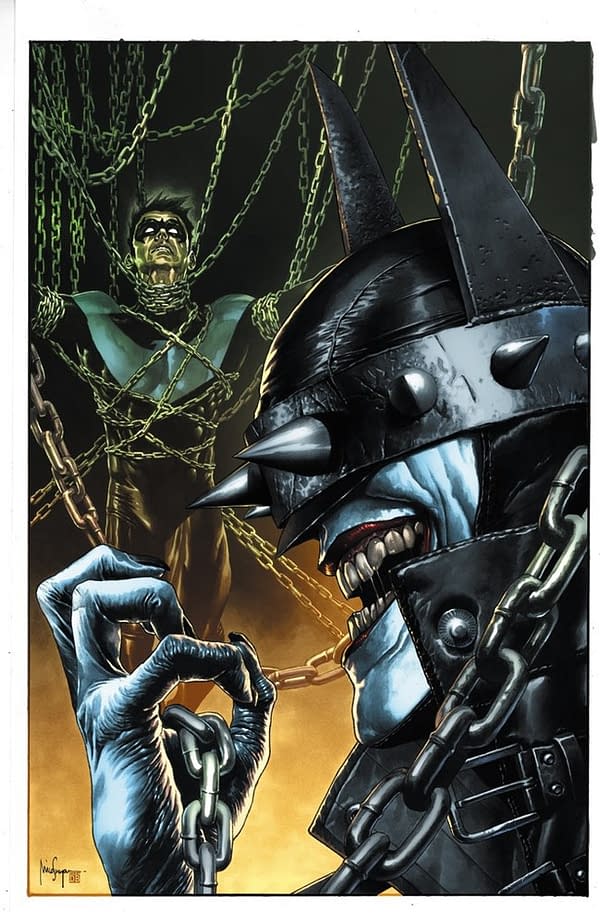 Unknown Comics, Mico Suayan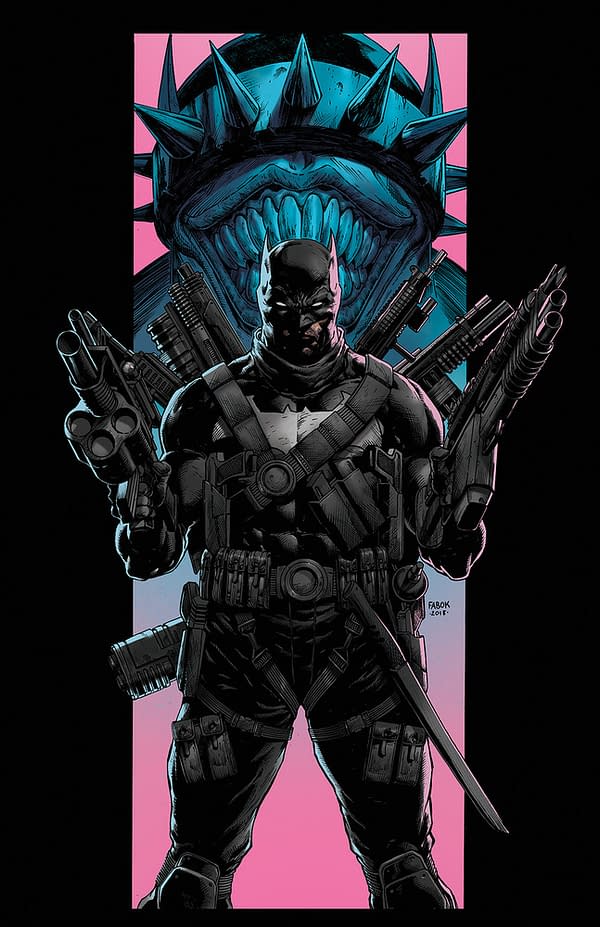 Yesteryear Comics, Jason Fabok
The book hits stores on December 12th, which leaves you plenty of time to take out a small loan so you can afford one of these.
The Batman Who Laughs #1
(W) Scott Snyder (A/CA) Jock
Left rattled by the events of DARK NIGHTS: METAL, Bruce Wayne must come face to face with the nightmares spawned from the Dark Multiverse. But even though evil devoured evil in the collapse of Challengers Mountain, the Dark Knight still has his doubts. He discovers that the Batman Who Laughs not only survived the fight with The Joker at the end of METAL, but now he is enacting a sinister plan across the Multiverse-something both terrifying and oddly familiar. But when Bruce Wayne realizes the only way to stop this madman is to kill him, he must consider violating the very rule Batman won't break…the same rule that created this insatiable villain-the Batman Who Laughs!
In Shops: Dec 12, 2018
SRP: $4.99
Enjoyed this article? Share it!