First, watch this classic Mitchell And Webb sketch.
Then consider which Marvel Comics hero, one even with a TV show to his name, might fit inside that pattern.
We've seen Vision and Scarlet Witch coerced, Deadpool seems to have been groomed by Captain America, we still have no idea about Thor Odinson.
But in Secret Empire #3 we get another, on the final page. And reading it, I did wonder if the character had ever watched the above sketch.
From the final page of today's Secret Empire #3. The new member of Hydra. No affected flouride in the water needed. Just a man who appreciated the strong law and order that Hydra brings.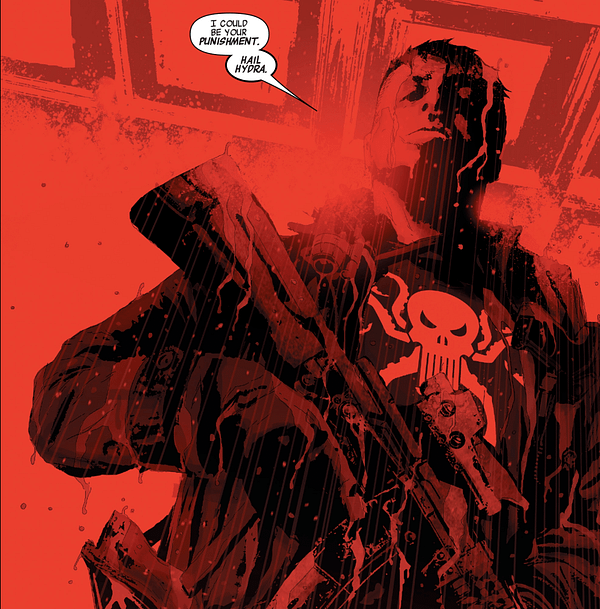 Hello Frank.
Enjoyed this article? Share it!