The Bleeding Cool Top 100 Power List 2015 – 100 To 98 I'm doing something different this year. The Fourth Bleeding Cool Top 100 Power List for the next Bleeding Cool Magazine is being serialized on the Bleeding Cool website. Starting today.
It's an attempt to list the most powerful people working in the English speaking comic book marketplace. It's judged by all manner of attributes, the ability to influence what comics exist and sell, but also the willingness to use that power and the ability to retain said power if one aspect is taken away – a job, a gig, or a prominent role. Which is why you will see a number of people on a higher spot than their bosses.
The Power List rewards those who combine roles, those who are double and triple threats, and also where power is concentrated in one person or perceived identity. But it also notes certain teams who work together, who've built up a joint identity, a gestalt more powerful than the sum of their parts. Some powerful organisations or groups, where power is diffused amongst many, drop down or drop out altogether.
It does not measure talent or likeability and also does not intend to represent diversity. All it does is note power, used for the betterment – or the detriment – of comics.
The list has been created in consultation with a number of senior figures in the comics industry. However, I'm aware the one thing that can be guaranteed is that everyone will think it's wrong and prefer their own take. Including all of those who were consulted.
There will be a new post every day on Bleeding Cool, starting today. In reverse order…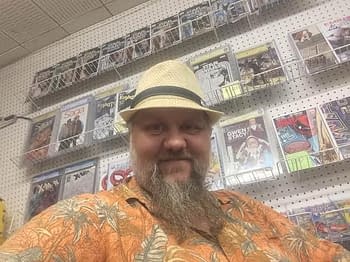 100. Dennis Barger – NEW ENTRY
Filling a role held by Cliff Biggers in recent years, Dennis Barger is the Donald Trump of comic book retailers with a voice and presence far larger than the imprint of his stores, Quick Stop and Wonderworld. He is regularly up front and centre, challenging comic book hegemonies like Diamond, Free Comic Book Day, and ComicsPRO, as well as getting covers he sees as offensive, such as those for Powerpuff Girls, pulled. He is also uncontrollable when it comes to publishers, NDAs do not worry him, leaking all and sundry. He was responsible for this year's Marvel Retailer Meeting photo leak at San Diego. He will probably be responsible for next year's as well.
Next year's placement may depend on: Whether or not he gets that dollar owed him from Dan DiDio.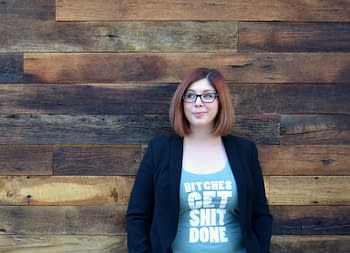 99. Janelle Asselin – NEW ENTRY
Ex-editor at DC Comics, Disney, and Comics Alliance, Janelle Asselin knows where the bodies are buried. Her own experience at DC Comics has led her to be a trusted confident of many who've been through similar trauma. Seemingly undeterred by legal issues or taking a balanced approach, she is furious in her pursuit of a target and be it up front or behind the scenes, has been responsible for many an expose. She also started her own digital comics publishing company with a romantic comics anthology, hiring talent on goodwill she's generated. She can be a great friend, but also a terrible enemy.
Next year's placement may depend on: Whether or not she tells her own story as well as she does those of others.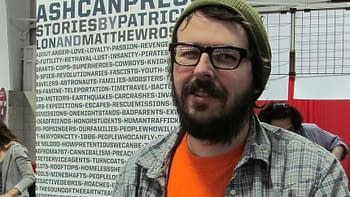 98. Matthew Rosenberg – NEW ENTRY
One of the hottest indie comic writers on the scene, his book We Can Never Go Home for Black Mask Press has been the standout from that newest of publishers and seen Matthew's star rise rapidly. With only a little play from mainstream publishers, he has the attention of the major comic book retailers and is growing a strong fan following.
His comic book exclusives at comic conventions are now the number one must buys at shows for serious comic collectors and regularly reach high three figure sums within hours of their inevitable sellout. He is, by far, the hottest comic book writer without significant work for the mainstream market.
Next year's placement may depend on: Keeping that heat while being picked to write low level characters at the Big Two.
Bleeding Cool Magazine #19 is out now in all good comic book stores. Bleeding Cool #20 with the full Top 100 Power List will be out in December.