Welcome to the pretty-much-mostly-daily Lying In The Gutters. A run around the day before and the day ahead. You can sign up to receive it as an e-mail here.
The 10 most-read stories yesterday
One year ago…
And the 100 most-read stories of 2019 right here.
Happening today…
And a happy birthday to…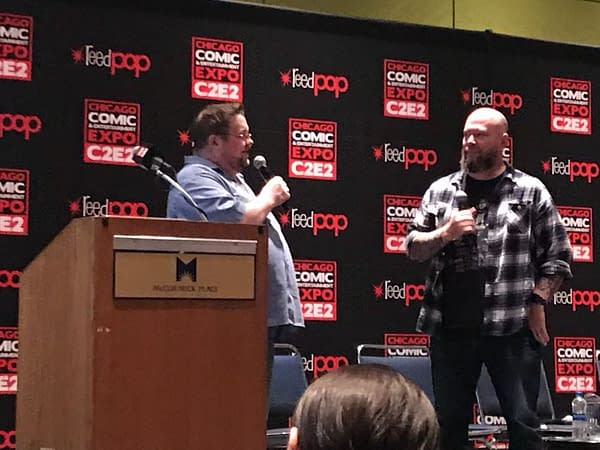 Jason Aaron, co-creator of Scalped, writer on The Avengers.
Hunt Emerson, creator on Outrageous Tales From the Old Testament, Lady Chatterley's Lover, Thunderdogs and The Beano.
Todd Klein, legendary comic book letterer.
Tony Harris, co-creator of Ex Machina and War Heroes, artist on Starman.
Dærick Gröss Sr. creator of Murcielaga She-Bat
Matt Spatola, writer of The Venger: Dead Man Rising
Subscribe to our LitG Daily Mailing List
Enjoyed this article? Share it!