It's Free Comic Book Day today. You can catch up with all our FCBD 2019 stories, previews and spoilers right here. And a big welcome to the mostly-daily Lying In The Gutters. You can sign up to receive it as an e-mail here. And let's take a look at what else is happening today – and yesterday. I'm currently on a train to Portsmouth. Or rather on a train to change to another train to change to a bus replacement service due to engineering works on a Bank Holiday Weekend. Britain, got to love it. Time for an energy drink, I think…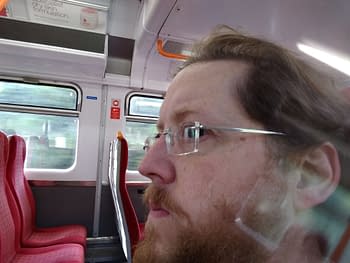 Top five stories read yesterday:
Happening today:
And a happy birthday to:
Peter Hogan, co-creator of Illegal Alien
David Lloyd, publisher of ACE Comics Weekly, co-creator of V For Vendetta
Mike Collins, artist of A Very Private Princess
Toby Cypress, artist on Land Of The Dead
Lauren Perry, editor on My Little Pony and The Devil's Panties.
Matthew Kayal of Double Barrelled Theatre Presemts.
Subscribe to our LitG Daily Mailing List
Enjoyed this article? Share it!