The Future Of Generation Hope And Avengers Academy I picked up Generation Hope this week expecting to hate it. After all, it wasn't written by Kieron Gillen anymore, was it, a victim of the "Nextwave Effect".
But instead I found a really good comic. A really really good comic. Funny, spiky, great dialogue, fun new twists, and it's full. There's a lot packed into those twenty pages, efficiently told.
Don't tell Kieron, but I think I even prefer it. I'm in.
Of course Generation Hope is also on a list of what have been seen as low selling Marvel titles (though high selling for any publisher not in the top four) and after the cancellation of Ghost Rider, X-23, Daken, Black Panther and the shortening of Villains For Hire and All Winners Squad, some, like iFanboy, have been considering whether it's next.
Which would be a damn shame. It was certainly the Marvel comic I enjoyed most this week, when I was actively willing it to fail.
Writer James Asmus has addressed this, saying;
I've continually been told that [we] are definitely getting issues 13-17. I've been structuring things with those five issues in mind – working toward a big, (hopefully) satisfying story that does a lot to evolve and pay-off our characters.

You'll just have to trust me when I say that the story will be worthwhile and relevant to the future whether or not the book continues after 17.

And what makes the biggest difference as to whether or not it continues past that point is, of course, sales. So with that in mind, the BEST thing you can do if you like what we're doing is to buy it.

I sincerely appreciate the good will and enthusiasm here on a lot of the boards for this book. I genuinely love what Generation Hope is AND what it can be. I look forward to spilling out more emotional / crazy / creepy / funny and/or meaningful moments for any of you who might be interested!

Hopefully some more people will check it out. But either way, I'm grateful for any and all time I'll get to spend with these characters and with you guys and gals reading.

Kenji&Martha forever,
Another book on iFanboy's list, Avengers Academy, has received similar words from Christos Gage on Twitter.
"Sigh. iFanboy has been good to me & they can write what they like (Daniel Day Lewis quote!) But my problem with this is that speculating a book may be canceled tends to make skittish readers stop buying it and retailers stop ordering it. So let me add: Yes, sales is usually the major factor in cancellations. But the only book canceled that sold more than Avengers Academy was X-23…and I think that may be as much about rethinking the strategy of how to handle that character as anything else. (Purely my speculation.)

"Look at X-FACTOR, one of the books considered in the "danger zone" by this article. It's been selling at this level for years. YEARS. If a book is profitable, as X-FACTOR is, and it stays at the same level, canceling it is taking money out of your own pocket. AVENGERS ACADEMY has been selling at the same level, steadily.

"Now, what's true is the books on this list can't afford to lose many readers. So absolutely, if you like the books on the lower end of the Marvel sales charts, PRE-ORDER, and recommend to your friends.I do think the "where does the axe fall next" mentality has a way of being harmful and a self fulfilling prophecy. So let's not go there.

"To be clear I'm not mad at @iFanboy at all. I just wanted to inject a counter-argument before speculation becomes self-fulfilling prophecy.I speak as one who all too often sees fans on message boards say, "I hear your book's good but I'm afraid it'll get canceled."I got that a lot when AVENGERS ACADEMY started. "I want to buy it but books with new characters always get canceled"……to which I say, if you WANT books with new characters, you HAVE TO BUY THEM! You vote with your $. OK, rant over. Back to work."
More to come on this, I'm sure…
---
---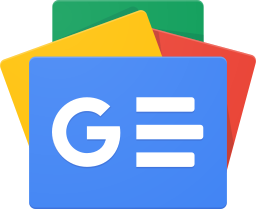 Stay up-to-date and support the site by following Bleeding Cool on Google News today!