We get a lot of email from publishers announcing books. There are always press releases filled with hyperbole and taking 100 words to say what could be said in 10. Yesterday I received an email from Joe Gentile over at Moonstone. I've done some work with them in the past, writing short stories for the Phantom, Green Hornet and Avenger collections. The email had no text in it at all… only an image.
Update – I'm told that Moonstone has licensed The Green Lama from the Crossen Estate.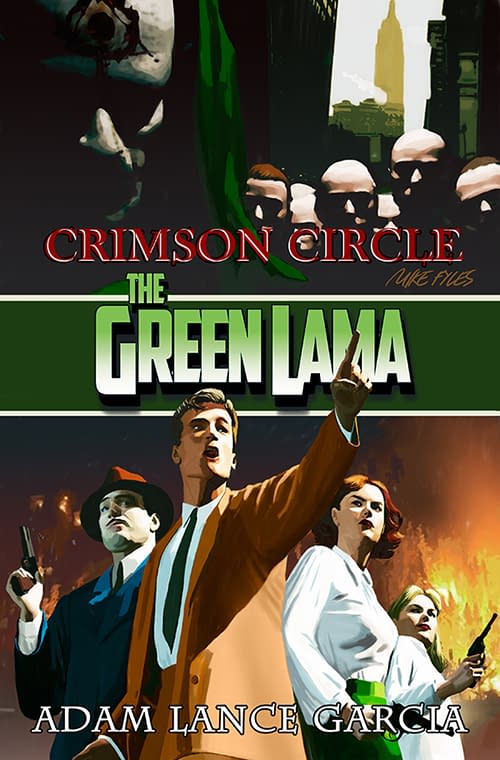 So… I did some digging. The Green Lama is of course a public domain superhero that has been around a very long time. He is the focus of a series of novels by Moonstone as well as part of Project Superpowers for Dynamite. The Crimson Circle is the latest novel written by Adam Lance Garcia for the publisher. It is supposed to act as a sequel to the very first Green Lama story, The Case Of The Crimson Hand.
Fans of the Green Lama or of pulps in general will want to keep an eye on Moonstonebooks.com for more information.
Enjoyed this article? Share it!