The Shocking Truth About the Destruction of Krypton Revealed in Supergirl #29
Following the explosive events of "The Great One" Brian Bendis's Man of Steel mini-series, kicking off the former Marvel stalwart's takeover of DC's Superman books, Supergirl started an adventure into space to learn the truth about the destruction of Krypton by Rogol Zaar. In Supergirl #22, the Girl of Steel learned from a recorded message by the deceased Guardian Appa Ali Apsa that an organization called The Circle was behind Zaar's crusade of destruction. And now, in Supergirl #29 by Marc Andreyko and Eduardo Pansica, she finally manages to unlock the final message of Appa Ali Apsa, revealing the truth behind Krypton's destruction, the Circle, and the person backing Rogol Zaar.
That person is Gandelo, which is AWKWARD, becasue she happens to be the adoptive mother of Supergirl's companion, Z'ndr. The Guardian's message continues…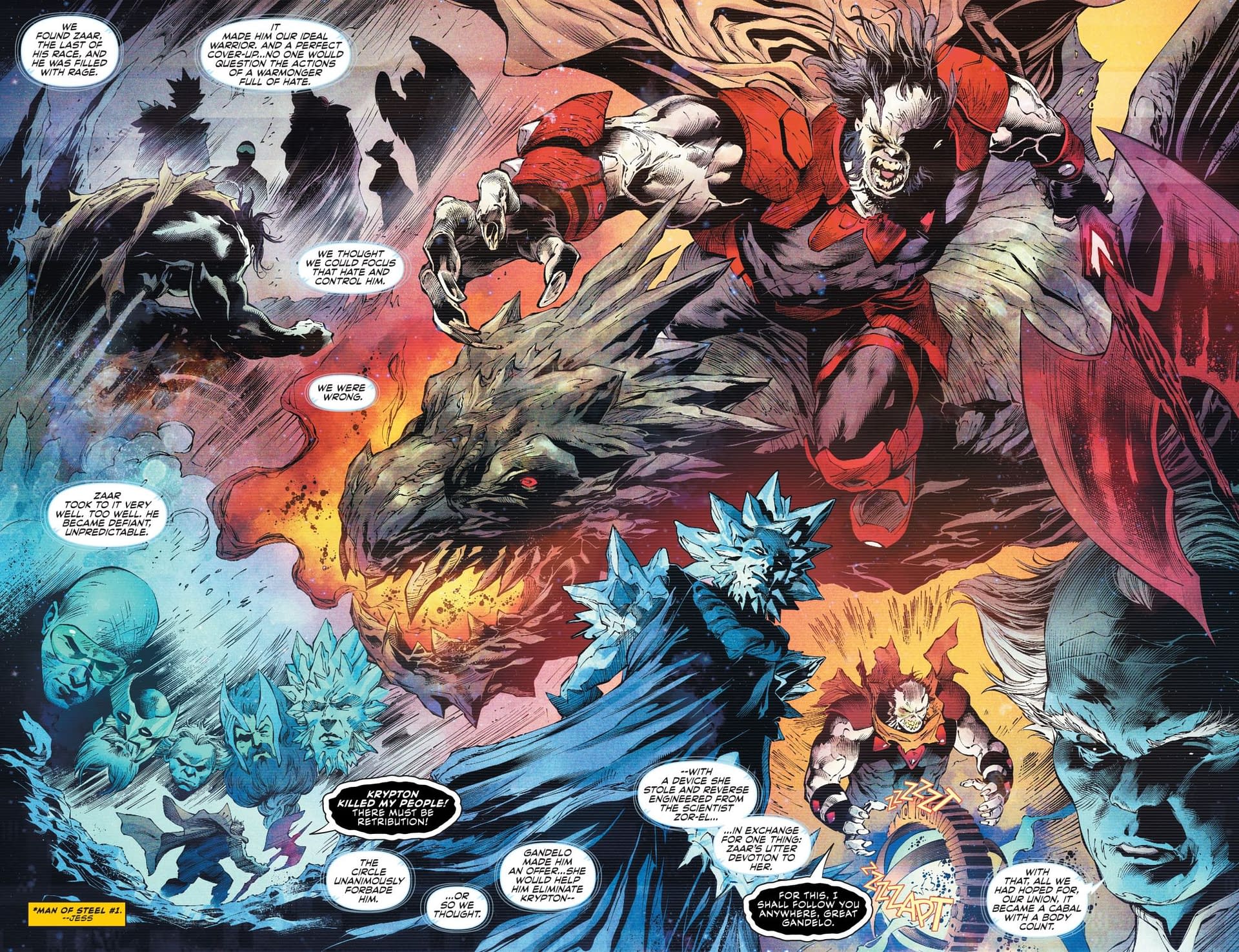 So some mysteries have been solved, it seems, and Kara's father absolved of guilt. But then again, some more mysteries have been introduced…
Well, Kryptonians are dicks. Do that part really require explanation? And how will Supergirl react when she learns that Z'ndr was originally sent to spy on her by his mother?
Supergirl #29 is in stores now.
Supergirl #29
(W) Marc Andreyko (A) Eduardo Pansica (CA) Yanick Paquette
The sins of the Circle-revealed! With a galaxy-wide bounty on Supergirl's head, she, Krypto and Z'ndr must hide out at an abandoned planet until it's safe enough to continue tracking the Circle's trail of misdeeds. Unbeknownst to Supergirl, this planet is where the last crystal of Appa Ali Apsa was left to be found for the hidden messages in her other collected crystals to be revealed! Who killed Appa Ali Apsa? What other deeds happened at the hands of Rogol Zaar? Find out here!
In Shops: Apr 10, 2019
SRP: $3.99