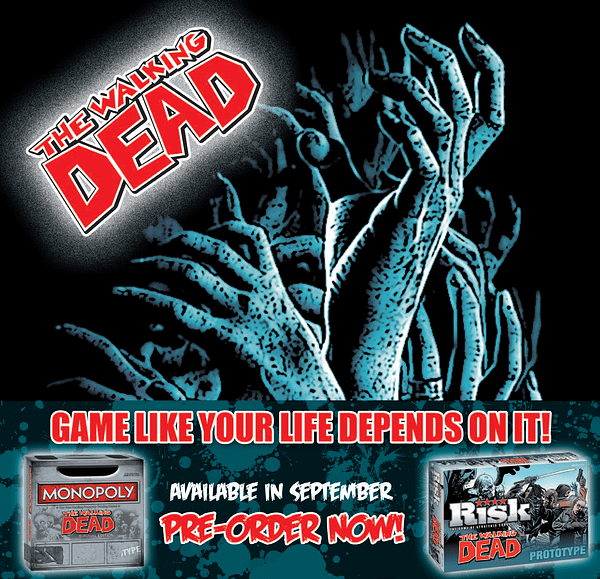 Now, I can see how Walking Dead Risk might work. But Walking Dead Monopoly? Not a clue. Anyway, they're coming as some kind of Skybound/USAopoly and Diamond exclusive team up. And these are the offspring of that unholy union.
"USAopoly will debut a brand new map set in the southeast region of the United States where players battle and scavenge for their very lives. Contending for survival at every turn, gamers must not only fend off attacks from the living who compete for precious, limited resources upon which their survival depends , but they also must maintain their self-preservation from the unrelenting hordes of the undead that would feast upon them. A new deck of "Supply Cards" will add strategy, fun and flavor to this classic tabletop game. Gamers can expect a fast-paced game of attrition and survival, where this time — the last man standing wins!"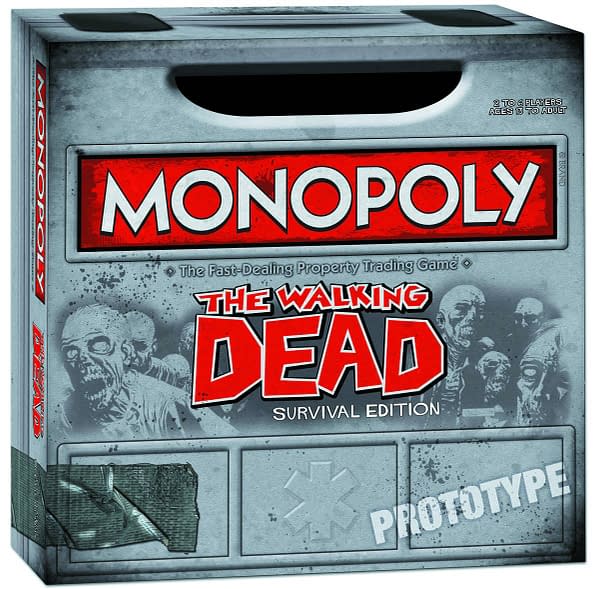 Apparently "Players vie for, and then must fortify, the prime real estate and resources that will sustain their lives. There's only one victor that will outlast the others – whether living or undead — when all is said and done. This completely customized game features six collectible tokens, optional speed play and a fight to the finish!"
Enjoyed this article? Share it!