Posted in: Comics | Tagged: comic con, Comics, cosplay, entertainment, pat broderick
---
The War On Cosplay – Pat Broderick Takes Aim (UPDATE) We recently reported that artist Pat Broderick is returning to DC Comics after twenty years away. Artist on Micronauts, Batman: Year Three, Doom 2099 and much more, Broderick left comics to work in advertising for Tracy Locke and Partnership and design work on films such as Jimmy Neutron.
Well, if he's making a come back, he's making sure that everyone knows about it, writing a public appeal on Facebook.
todays heads up. If you're a Cosplay personality, please don't send me a friend request. If you're a convention promoter and you're building your show around cosplay events and mega multiple media guest don't invite me….You bring nothing of value to the shows, and if you're a promoter pushing cosplay as your main attraction you're not helping the industry or comics market..Thank you..
Other comic industry names added,
Mike Wolfer I hear you, Pat. I ignore con invites that proclaim, "HUGE COSPLAY CONTEST (oh, yeah… and Stan Lee)."

Michael A. Baron them fuckin' cosplayers!

Carlos Cabaleiro I'm new to the convention circuit and I've come to the same conclusion.

Raymond Lui It's a weird dichotomy. I sell Japanese toys & collectibles at shows, but I've noticed that cosplayers, who one would assume are my target audience, buy the least amount of stuff from me. The regular attendees not in costume are much more reasonable and willing to support the industry rather than stand all day wearing costumes hoping someone will take a photo of them. That being said, I never attend or vend at a show that doesn't have a large comic creator presence. I'm a fan of comics, so unless there's a good amount of writers & artists, both as a fan and a business owner, cosplayers bring nothing to me.

Gene Hoyle Pat, we were across from each other at a show just like this earlier in the year. The dealer room was empty enough to show how hyping cosplay is just a bad business plan.

Mark Ellis The reason I avoided the Providence "Comicon" last month is because the previous show was like something out a SNL parody…overweight women in Power Girl and Slave Girl Leia costumes posing, posturing and demanding $20 to take a photo of them. A guy I know just said, "You're standing around in public looking like a fool…shove your $20" and took pictures anyway.
With Broderick continuing,
Pat Broderick cosplay are just selfies in costume, and doing multiple selfies is about the highest expression of narcissium,,,,,
And some just can't take it anymore!
Raymond Lui I had a cosplayer pass by my booth all excited about the upcoming DOCTOR STRANGE movie, and wanted to dress like him, but the cosplayer had no idea what Strange does, if he's a real doctor, and when I remarked that he was created by Steve Ditko, the man who made Spider-Man, the cosplayer asked me if Strange was related to Spider-Man. I had to boot him out of my booth.
I confess I used to be of a similar mind until a few years ago at the MCM London Expo when I had a Road To Damascus moment and changed my mind completely. I'm now in the whole," I love how cosplayers love what I do, but in different ways" mind-set. I appreciate their hard work, chutzpah and dedication to their craft. I enjoy the fact that cosplay is proof that we won, what we loved is now loved by a wider demographic and its a sign that geekdom has hit the mainstream.
But that is clearly not shared by all. So… what say you?
UPDATE: The Daily Telegraph have just jumped on board...
---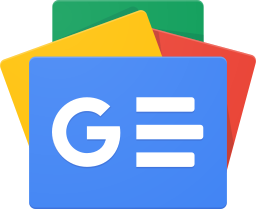 Stay up-to-date and support the site by following Bleeding Cool on Google News today!