The Whitechapel Challenge – Redesigning SeKhmet
The "Remake/Remodel" challenge, founded by Warren Ellis, gives artists of all abilities the opportunity to show-off what they can do in the midst of the vast community at Whitechapel. It's quite simply the best, and certainly the best-read, of its kind. Every week participants are given the name of a character – often Golden-Age heroes or pulp-mag protagonists – to reinvent for a modern audience. This week's challenge was a little weirder than normal:
"It has come to my attention that many of our US friends' first childhood exposure to ancient mythologies came via mainstream Superheroes… Thor, Hercules and others: for millions of people the Spandex Supers were a gateway-drug to forgotten cultures. I want to know what would've happened if Marvel or DC had picked a very different deity to crowbar into their heroic continuities. How would she look on the spinracks of today?"
Our chosen metaphysical model? SeKhmet, Egyptian warrior-goddess. The quality of the entrants speaks for itself. I've (very painfully) picked five of my favourites, but readers may very well disagree that they're the best. They can make up their own minds on the full thread, right here.
There will be a fresh REMAKE/REMODEL thread every Monday. Any artists out there – aspiring, amateur or pro – should come have a play.
User @shoomlah: http://img.photobucket.com/albums/v30/shoomlah/sekhmet.jpg User @fstaples (pro artist Fiona staples): http://fionastaples.com/art/sekhmet.jpg User @dbed: http://fc05.deviantart.net/fs70/f/2011/223/4/2/remake___sek_met_by_dbed-d467t70.jpg
User @morag: http://i1006.photobucket.com/albums/af184/Morag-I/SekhmetforREDESIGN.jpg User @Herr Hussein: http://i1218.photobucket.com/albums/dd403/herr_hussein/2011080801h.jpg ---
---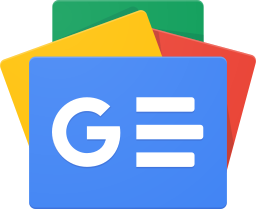 Stay up-to-date and support the site by following Bleeding Cool on Google News today!