Things To Do In New York This Week If You Like Comics(UPDATE)
Wednesday, July 9th JHU Comics at 32 East 32nd Street will be hosting a signing by Reilly Brown (Incredible Hercules, DHP: St. George, Cable & Deadpool) for the launch of Marvel's Deadpool: Dracula's Gauntlet #1. Khary Randolph and Emilio Lopez are also going to be signing copies of their Tech Jacket #1 from Image Comics from 6-8PM.
Wednesday, July 9th Midtown Comics Downtown at 64 Fulton Street in New York will host writer Brandon Montclare and artist Amy Reeder for a signing of their new Rocket Girl TP from Image Comics at 6:30PM. Amy and Brandon will also be giving away a free 11×17 print to anyone who purchases the book.
Wednesday, July 9th
The Astoria Bookshop at 31-29 31st Street in Astoria, Queens, New York, will host Raina Telgemeier and Dave Roman at 6:30PM for a drawing party to celebrate their new graphic novel Comics Squad: Recess. There will be drawing, reading, snacks, and prizes.
Wednesday, July 9th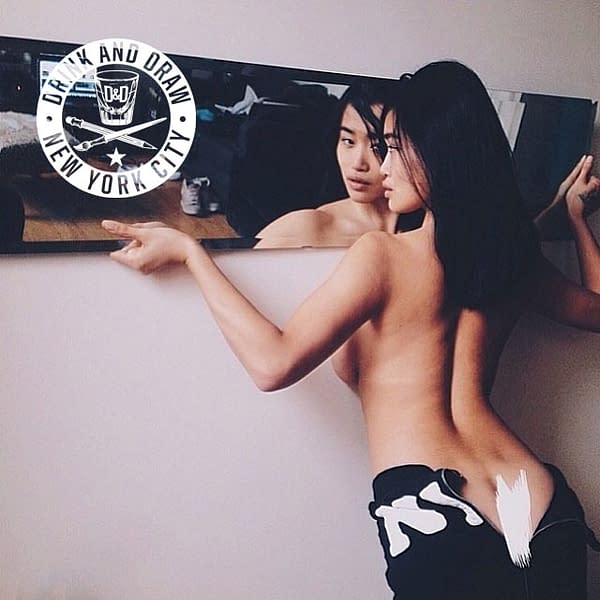 Drink and Draw NYC will be meeting from 6:30 to 9PM at Mary O's on 32 Avenue A in New York. They say: "Wooo, it's HOT!! Cool down with a drink in hand, a pencil in the other, and some super cool people. And the amazing Cacia Zoo modeling! What better way to spend a summer evening??"
Thursday, July 10th
Midtown Comic Downtown at 64 Fulton Street in New York will host a signing by Peter David and J.G. Jones of their new comic, Spider-Man 2099 #1 at 6PM. J.G. Jones is the cover artist on this Midtown Comics exclusive cover for the comic. Purchase of Spider-Man 2099 #1 Midtown Exclusive J.G. Jones Variant is required to participate in the signing and there is a limit of two signed items per person.
Thursday, July 10th
The Art on A Gallery and Shop will be holding a free screening of "Fingerman's Favorite Flicks: Robot Holocaust" from 7 to 9PM drawn from the mind of their artist in residence, Minimum Wage from Image Comics' Bob Fingerman. There will be popcorn and refreshments.