Things To Do In The Midlands This Weekend If You Love Comics
By Olly MacNamee
Boy, are we spoilt here in the Midlands when it comes to comic cons, as I have previously written about, but never have needed to preview not one, but two cons in a weekend. The first, Caption Festival, is upping sticks from its original home of Oxford and relocating to Coventry, with some help from Astral Gypsy's Al Davison, I believe. I think Coventry owes Davison, Alex Finch and their team big thanks for bringing this one to Coventry. Usually you're sent there involuntarily. And, with their football (sorry, soccer, for my US readers who know no better) it's good to know there's at least something entertaining to go see this weekend. This festival runs both the Saturday 10th and the Sunday 11th October and focuses as much on the burgeoning small/indie press as it does professional comic creators from this green and pleasant land we call the UK.
While, just down the road, in Leicester we have the Comic Con: Leicester, happening at The Athena Conference Centre smack bang in the middle of the city on Sunday 11th October.
A week later, there's also the Leamington Comic Con, but more on that in a week.
Both these cons offer two very different experiences, which go to highlight the diversity out there, which has enabled and sustained a growing comic con schedule all year round in these here parts. It doesn't hurt that so many British creators seem to hail from these parts too.
Caption Festival, Britain's longest running comics' festival (established in 1992) offers a two-day jam-packed programme of guests, workshops and talks along the way, alongside recognizable guests such as Ian Edginton (and on the back of Brass Sun returning to 2000AD), Leah Moore, John Reppion, and Laura Howell (the new artist on Regular Show; a must read in our household). All housed in the rather fetching indie shopping outlet, Fargo Village, which from the website looks like a great, informal, laid back place to house any comic con or festival. It simply looks stunning.
When I won't be drinking lattes, cappuccinos and the like, while dunking donuts at Urban Coffee, I imagine I will be wandering round and taking in such sights as Ladyeez Do Comics (a growing comic movement that meet from time-to-time in Birmingham and other cities across the land), checking in with the kids' activities in the Comfy Bookshop as well as attending panels of interest, such as Moore and Reppion's Electricomics panel.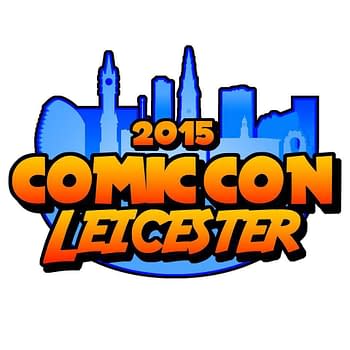 And while I do that, in Leicester on the Sunday, Comic Con: Leicester are offering their sold out crowd the chance to flash the cash and splurge on comics, gaming and toys – sorry, collectable figures – as well as support local businesses such as mobile street food guys, Smoqued, ready to 'fill your boots' throughout the day, and RB Illustrations, who are offering exclusively designed festive cards on the day.
And, speaking about Christmas I am not surprised that Star Wars merch is heavily represented with both Darth's Hutt and The Star Wars Shop attending and no doubt heavily protected by the UK Garrison cosplayers group, who always add bang for the buck wherever and whenever they appear. Along with appearances by Lew Stringer (Brickman, The Beano), Time Bomb Comics and a Horror Zone, which includes Cenobite Simon (Butterball) Bamford as well as a DeLorean car from a certain time-travelling film and what you have is an eclectic mix of the macabre and the memorable. And of course, cosplayers are more than encouraged, with a masquerade parade scheduled for 4pm. Get your glad rags on.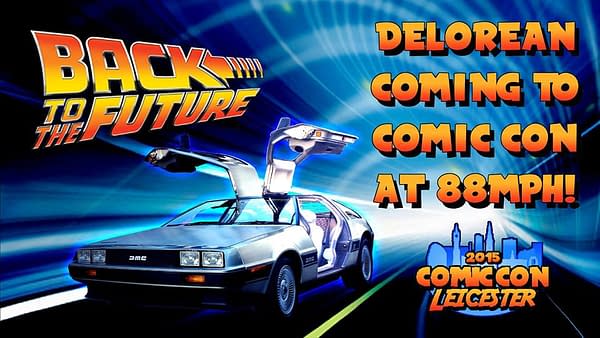 Two very diverse and divergent comic cons, with different guests, different panels and different experiences too. All happening this weekend and in just the one county too.
So, which one will you be at?
Olly MacNamee teaches English and Media, for his sins, in a school somewhere in Birmingham. Some days, even he doesn't know where it is. Follow him on twitter @ollymacnamee or read about his exploits at olly.macnamee@blogspot.co.uk. Or don't. You can also read his articles fairly frequently at www.bleedingcool.com too.