Tim Drake is Officially Going By 'Drake' in Young Justice #10
A couple of months ago, in Young Justice #8, it looked like Tim Drake is getting a superhero name change. He has been Robin, he has been Red Robin, he has been Robin again. And now? Drake. Named after the most dangerous bird, according to his Earth-3 counterpart, something Tim Drake thinks is really good, and Bart Allen backs that up. And Brian Bendis had previously announced that he would be getting a new codename in this issue – and one that would stick.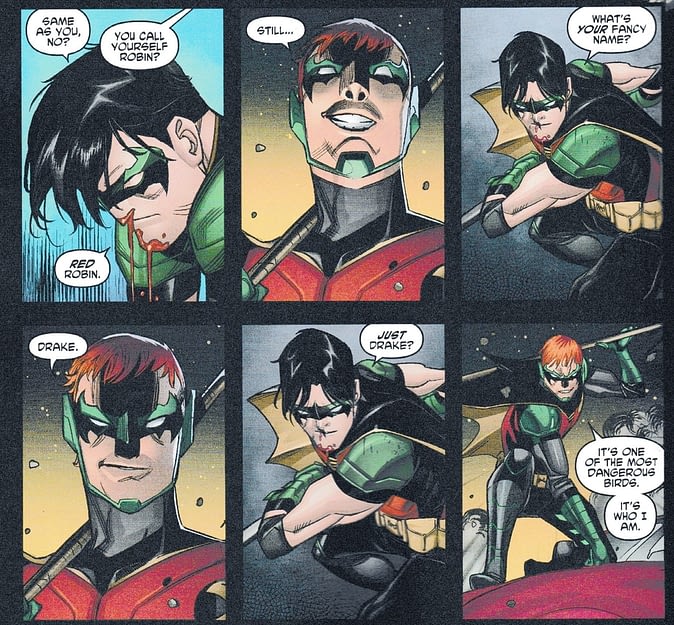 Bleeding Cool poured a little scorn on the description of 'drake' as one of the most dangerous birds, when it's just the name of a male duck. And we wondered if maybe Bendis had mixed things up and no one called him on it. When compared to things like eagles, buzzards, kites and cassowaries.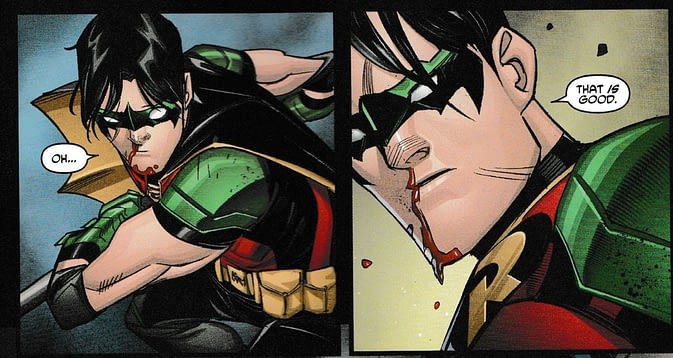 But then we discovered that male ducks are designed to be a bunch of violent gang rapists and wondered if Tim was sure that Drake is the codename he wants to take on?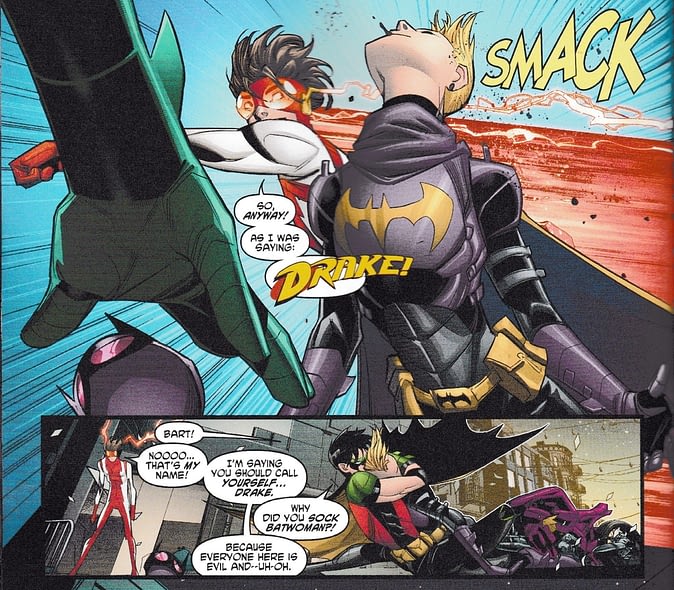 In today's Young Justice #10 it looks as official as it's going to get with this display of character logos…
With Bart to just rub it in. Look, it's definitely better than Red Robin, just go with it. Quack quack.
YOUNG JUSTICE #10
(W) Brian Michael Bendis (A) Nick Derington (A/CA) John Timms
Welcome, Naomi! Wonder Comics' brightest shining star comes to Young Justice! She's ready to join this team of young heroes who have seen it all-and you'll want to be here to watch the sparks fly for the very first time. All this, plus the true story of Jinny Hex.In Shops: Nov 06, 2019
SRP: $3.99