While for storytelling, 2019 has been the year of 'connective tissue', when it comes to comic book store, it has been the year of returnability. When the direct market was created by Phil Seuling, non-returnability was the selling point. Comic stores would order for the shelf, and for the back issue bins, in order to keep a stock for future sales. In return for not returning any unsold copies, they would get a higher discount than newsstands. Because newsstands would return unsold copies at the end of the month – or send back stripped covers, or just pulp them and say what they did or didn't sell. Naturally, there was a lot of fraud and criminal enterprise behind what was sold and what was not on the newsstand – and comic book stores and the direct market were meant to be a step away from that.
But as rents rose, and the back issue market was eaten by the internet, comic stores stopped becoming back issue warehouses. And that discount for non-returnability has been looking less and less attractive. Indeed, some comic stores have opened accounts with book distributors, to get trade paperbacks and graphic novels at a returnable rate – sometimes cheaper than the direct market cost, with none of the risk. And so stores have been ordering new comic books through the direct market in more and more conservative numbers, to ensure they sell out.
Publishers have been using a number of techniques to combat this. For a while, Marvel Comics overshipped a lot of comics, to try and show retailers there was more of a demand for certain comics than they otherwise thought. And recently have revived that technique for one or two titles a month.
But DC Comics has weaponised returnability. They are not the only publisher to do this, but may have been the most prominent, with events such as Blackest Night and New 52 charging retailers a small fee to return comics, but of late abandoning any such fee. Retailers are encouraged to order high on all sorts of launch titles, safe in the knowledge they can return them, return covers or, in case of international customers, sign an affidavit that they have destroyed unsold copies.
Other publishers pushing returnability include Boom Studios and Image Comics. And now Titan Comics have joined the fray or late. And have just announced that Blade Runner 2019 #2 will be returnable, just on the cusp of its Final Order Cut Off. Look forward to it placing on this week's Advance Reorders chart as a result…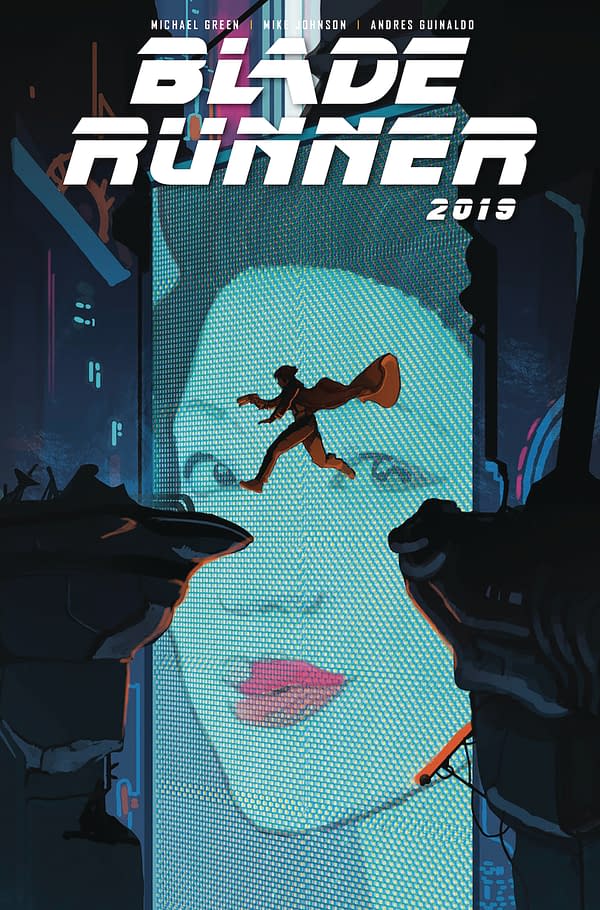 BLADE RUNNER 2019 #2 CVR A WARD (MR)
(W) Michael Green, Mike Johnson (A) Andres Guinaldo (CA) Christian Ward
Return to the world of Blade Runner in an all-new ongoing comic series from the pen of Michael Green (screenwriter for Blade Runner 2049) and Mike Johnson (Star Trek), illustrated by Andres Guinaldo (Justice League Dark, Captain America)! Veteran Blade Runner Ash hunts down the kidnapped child of a billionaire, but he's not all he seems…In Shops: Aug 21, 2019
SRP: $3.99
Enjoyed this article? Share it!