Posted in: Comic Connect Sponsored, Comics, Comics History, Comics Promo, Indie Comics | Tagged: cgc, ComicConnect, kevin eastman, peter laird, teenage mutant ninja turtles, teenage mutant ninja turtles #1, tmnt, tmnt #1, tmnt cgc
---
A Nice Copy Of TMNT #1 Is Up For Auction Today On ComicConnect
TMNT #1 is a holy grail comic of epic proportions. All of the elements are there: huge property, scarcity, and demand that will never die. Kevin Eastman and Peter Laird put the indie comic scene on the map when they released the issue on their own Mirage Comics label in 1984, and now one of those rare copies is up for auction, ending today as part of Session #5 from Event Auction #42 on ComicConnect. This CGC graded copy of TMNT #1 is graded 6.5, really rare for this book as it is almost always beaten to shreds. Currently, with a little under 10 hours to go, the auction is at a whopping $5,409. Somehow that still seems like a deal. You can see for yourself below.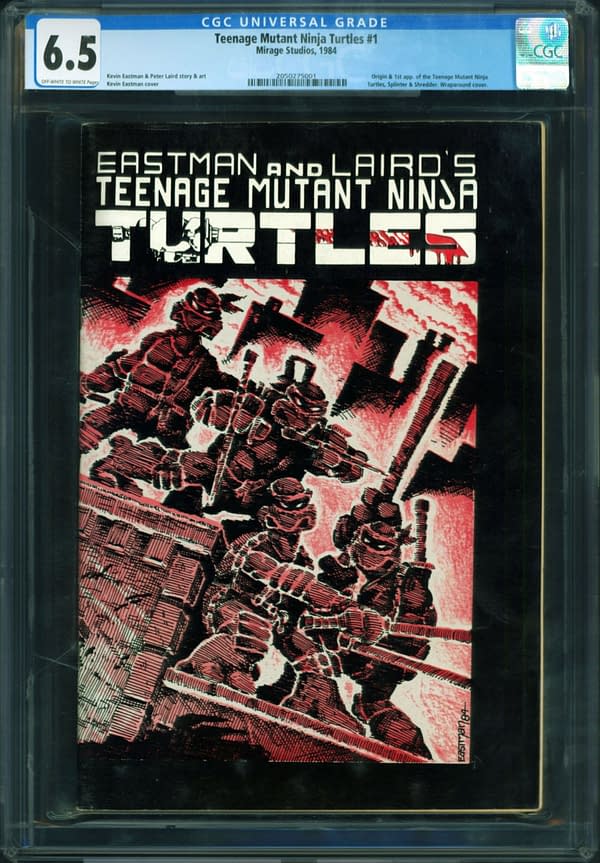 TMNT #1 Is A Dream get For So Many
"Anybody who grew up in the 1980s understands the significance of this comic book. It is the Action #1, the Showcase #4, and Amazing Fantasy #15 of the 80s. Self-published by scrappy creators Kevin Eastman and Peter Laird, this book contains the origin stories of the Ninja Turtles and the Splinter, as well as the introduction of Shredder, and the Foot. The moody cover, an homage to Frank Miller's Ronin mini-series, features deep blacks and bloody reds with muscular cross-hatched renditions of our heroes standing ready against the forces of evil. Eastman and Laird's characters were soon to be toned down and made more child-friendly, but in these early books, they pulled no punches on the way to devouring their beloved pizza pies. A Copper Age classic, not many comics can be referred to as that, but this particular issue, one which gave rise to numerous films, cartoons, video games, and the like, has truly earned those accolades. This book is notoriously difficult to find in such good condition; the black motif displays creases and dimples as easily as light covers show dirt and stains. With a sequel to the latest iteration of TMNT released upon the world, the time is nigh to grab your own copy before the price begins to climb once again."
Anyone who considers themselves a TMNT fan would love to have this one. It is hard to even think about how many copies of this book in this quality or better could even exist at this point, so if you are a collector with money to burn, this might be your shot. I know if I had it, I would be bidding away until the bitter end. Again, there is only about 9 hours left to bid on anything from Session 5 of Event Auction #42 on ComicConnect, one of the best auctions in the history of the site. Don't hesitate TMNT fans.

Affiliates of Bleeding Cool buy from and/or consign to ComicConnect.
---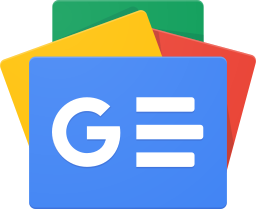 Stay up-to-date and support the site by following Bleeding Cool on Google News today!