Today, Marvel Comics is holding a Jonathan Hickman-led creative summit for the X-Men titles. We thought we'd check in with some of the attendees…
I'm in transit for a little while and now you may ask me anything, if you give a flying care.

— Gerry Duggan (@GerryDuggan) September 15, 2019
That's Gerry Duggan, the writer of the new series Marauders.
How much coffee are we going to need tomorrow morning? All of it?

— Tini Howard ❌🌱 NYCC Krakoan emissary (@TiniHoward) September 15, 2019
That's Tini Howard, the writer of the new series Excalibur.
The breakfast cart right across the street from Marvel has great coffee and tasty BEC sandwiches.

— C.B. Cebulski (@CBCebulski) September 15, 2019
And that's C.B. Cebulski, Editor-In-Chief of Marvel Comics. This one C.B?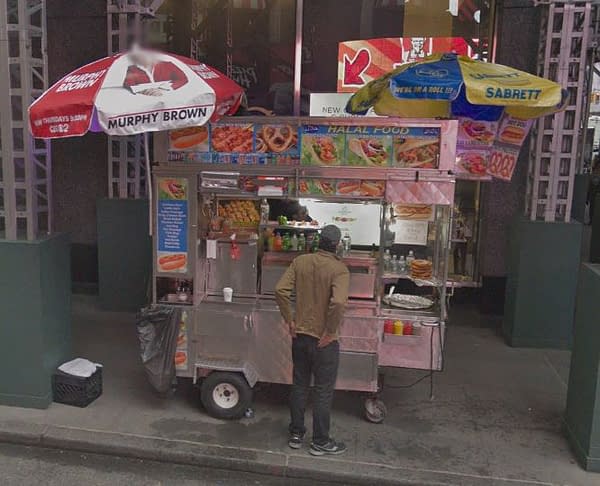 Either way, it was a good time for Szymon Kudranski to post a teaser on Instagram about his upcoming Fallen Angels title with Bryan Edward Hill.
Though Hill has something else on his mind today.
It is!!

— Hilluminati (@bryanedwardhill) September 16, 2019
While Benjamin Percy, writer on X-Force, probably needs to get out of those caves and hot foot it over, something sharpish.
On a walking tour, @helenatsma kindly showed me one of the hidden troll caves of Manhattan. pic.twitter.com/8xneMfqVPC

— Benjamin Percy (@Benjamin_Percy) September 15, 2019
Let's follow along shall we?
Enjoyed this article? Share it!