Today, Two Major Marvel Characters Are Outed As Being Straight (SPOILERS)
This article contains spoilers for the final issue of the Black Vortex crossover, issue Omega, out today from Marvel Comics.
Because while there may be one story being carried out in All-New X-Men #40, some may have missed the rather heterosexual shocker being carried out in this issue.
Guardians In The Galaxy in the past was rather radical for publishing LGBT-related comic books and has kept that to the present day. But every now and then it's a good idea to give the straights a token moment of their own as well. And so, from today's Black Vortex, Peter Quill, Star-Lord, you know, played by Chris Pratt in the Guardians Of The Galaxy movie… …has been "dating" Kitty Pryde, you know, played by Ellen Page in the X-Men movies. They have been seeing each other virtually and, um in the flesh…. you may recall this scene from recent Guardians comics.
I wonder if he's going through a phase?
Sorry, sorry.
But as everyone will know, the opening of the novel Pryde And Prejudice by Chuck Austen reads "It is a truth universally acknowledged, that a single Prince Of Spartax in possession of a good set of abs, must be in want of a wife." And so…
Man, has Bobby Drake ever looked quite so stereotypically? Stop flapping about sir, you've just outed yourself far more successfully than in today's All-New X-Men. But on with the main event… Peter Quill, the Legendary Star-Lord pops the question to Kitty Pryde of the X-Men. And the response?
Well, let's see other's responses to it…
Reader she married him. Shame that due to conflicting studio contracts between Marvel and Fox it's a relationship you will never see on the big screen.
I mean it's not a completely normative coupling. Kitty is Jewish and Peter is half Anglo Saxon, half alien Spartax royal bloodline. But if you still want something a little more challenging…
Or course the writer, Sam Humphries, has form for that kind of thing as well.
He's totally going to write X-Men after Bendis leaves, isn't he?
The Black Vortex: Omega #1 by Sam Humphries, Ed McGuinness, Javier Garron, Mark Farmer, Marte Gracia and Travis Lanham is published today by Marvel Comics. Comics courtesy of Orbital Comics, London, currently exhibiting The Irish Invasion in their gallery.
---
---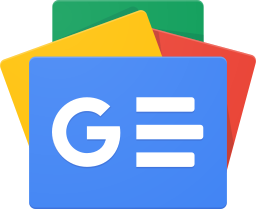 Stay up-to-date and support the site by following Bleeding Cool on Google News today!