Todd Nauck Revisits Iconic Image for Return of Wolverine #1 Variant
Todd Nauck has revealed his party variant cover for Return of Wolverine #1, and it looks like he may have taken inspiration from what is possibly the most iconic Wolverine image of all time.
No, we're not talking about this image by Barry Windsor-Smith…
Nor this, by John Byrne, Terry Austin, and Glynis Wein…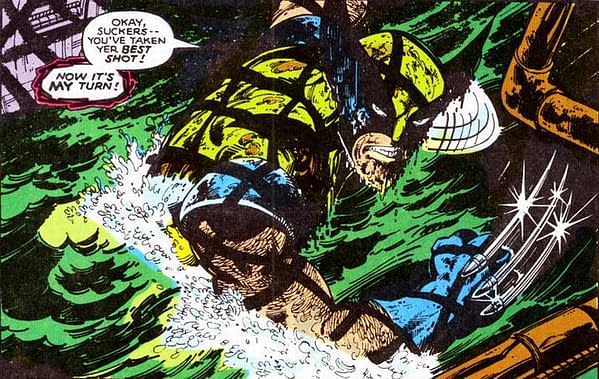 Nor even this, by Phil Jimenez, Andy Lanning, and Chris Chuckry…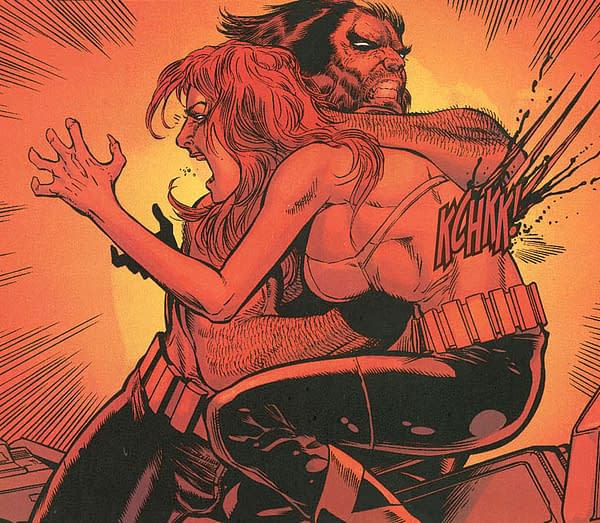 No, we're talking about the best Wolverine scene ever depicted, from the Fleer Ultra X-Men Spring Break 1995 trading card set (art by Luis Royo). An image we've since appropriated for our weekly Wolverine's Weiner X-Pick of the Week Award, given out during the weekly recap column X-ual Healing to the X-Men comic published on a given week which most fills the reader with the satisfying feeling of a full belly of grilled meat served up on razor-sharp adamantium claws.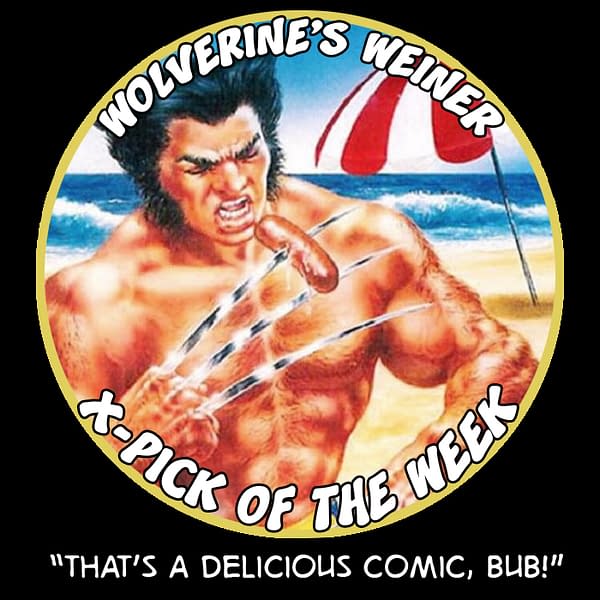 And now, Todd Nauck and colorist Rachelle Rosenberg have paid tribute to this iconic scene in a Return of Wolverine #1 variant that paints a much happier picture than the previews we've seen so far. The perfectly grilled weiners are this time accompanied by steak, shrimp, and more, and a crowd of X-Men are cheerily waiting to gobble them down as they welcome everyone's favorite psychotic killing machine back where he belongs.
Return of Wolverine #1 hits stores on September 19th. It will probably be nothing like that cover.