The Morning After… The Tom King Batman News Broke
Yesterday morning, Bleeding Cool broke the story that Tom King had been dropped by DC Comics from the Batman ongoing comic, and that his final issue would be Batman #85. It seemed to take the industry by surprise and we received word from a number of senior industry figures asking if we were quite mad to run this story. But during the day, word seemed to coalesce around our original report, and other reporting organisations suddenly had their own sources supporting our original story. CBR had a source. Den Of Geek had a source, even if they weren't entirely sure where the story had originally come from as Comics Beat managed to report on it without even mentioning Bleeding Cool, which is always impressive of them. I wonder what all these people's sources were doing before? But after Tom King tweeted a semi-confirmation, other news sources were a lot happier to report our news.
But lots more went down during the day which has given us a greater picture as to what was going on.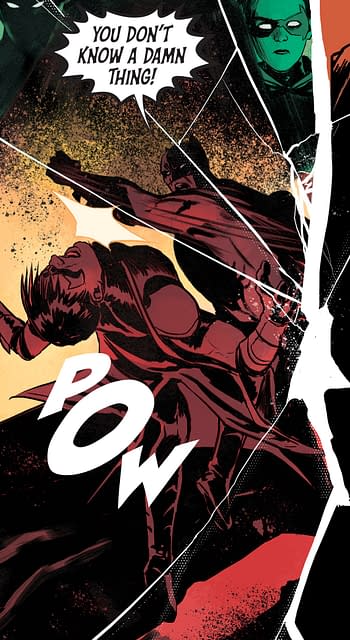 Bleeding Cool understands that the decision was made and enacted last Friday, at Megacon Orlando where Tom King was a guest and which had a strong DC Bat-presence, but it was kept a secret from many people who thought they would have been included – or at least notified – about the news, including close colleagues of Tom. The original plan was to brief people this week. Which, well, has kind of happened now.
But why? Well, first despite some people's spin, this was very much not Tom King's decision. More than anything I am told that significantly senior people at DC Comics simply did not like Tom King's Batman comic, even as it was gathering Eisner nominations. DC EIC Bob Harras especially had a particular dislike of the run.
But like or dislike is not enough to derail such a project. The decision was justified by a softening of Batman sales of late. Some places (like Comics Beat again) reported that sales on Batman dipped to 86,000, they are wrong, sales have never dipped anywhere near that low. But they were not at the 110-130,000 that has been more common for the title. The arc in which Batman is wrapped in a series of nightmares did not go over as well with the regular audience, and there has also been a softening since the much-hyped-by-DC wedding of Batman and Catwoman turned out not to be a wedding. This may well have been more of an error in marketing than in storytelling, promising what was not in the story's power to give.
The argument that has made to me is that King's Batman is too esoteric for the main book on which so much of the publisher rests. And King's tendency to not compromise, to dig his heels in on the title and do things his way – while this may have been fine for Detective Comics, is not appropriate for the main twice-monthly Batman comic. There were lots of internal arguments about City Of Bane – but then there have been arguments about so much. King was even able to get his editor fired off the book when they argued over the choice of David Finch for the Catwoman proposal scene. I understand that Heroes In Crisis also not performing sales-wise as strongly as hoped may also have been a contributing factor in the decision as well.
Tom King is still under exclusive contract at DC Comics. I understand that he will be able continue and conclude his planned Batman storyline in one form in the Catwoman comic book or a new spinoff mini-series. He always said that his run was a love story between Batman and Catwoman. But moreover, in recompense from DC for his Batman run being curtailed, his opportunities at DC Comics to do, well, whatever he wants, have really opened up. We may not have his original Batman plan but we could have a dozen more Mister Miracle-type projects. Which are just as Eisner-bait worthy. This is what Mitch Gerads referred to when he talked about good things for King, and also when retailer Ryan Higgins reported what he and other retailers had been told by DC Comics representatives later that day.
I am informed from a very senior source that a DC Comics exclusive writer has been approached to start writing the book from Batman #100 at the end of the year, giving them time to clear their deck and prepare. No names mentioned, but one clear suggestion is that this is Brian Bendis.
It has also been noted that Bendis was recruited by DC from Marvel on very favourable terms – more so than King – but he is currently writing books that have far softer sales at DC right now, including the Superbooks. Putting him on Batman might help justify his financial deal to the Warners/AT&T beancounters, and also give DC the Batman comic they really want.
Some people have suggested Scott Snyder might return to the books. But Last Knight On Earth was meant to be his final cap to his Batman story with Greg Capullo and he has a lot of creator-owned projects planned to be announced this summer.
But what to fill the gap between #85 and #100? It has been suggested that, rather than having its own title, the upcoming Bryan Hitch/Warren Ellis Batman run might fit rather snugly in the gap – scheduled willing of course. Just a suggestion, mind. I mean, there's always Josh Williamson, Tom Taylor, Sean Murphy, Mark Russell, Tim Seeley, Cecil Castellucci, Dan Jurgens, Bryan Hill, Priest, James Tynion IV, Peter Tomasi, Ram V, Joelle Jones or Scott Lobdell hanging around the Batbooks who might fancy a shout at the gig…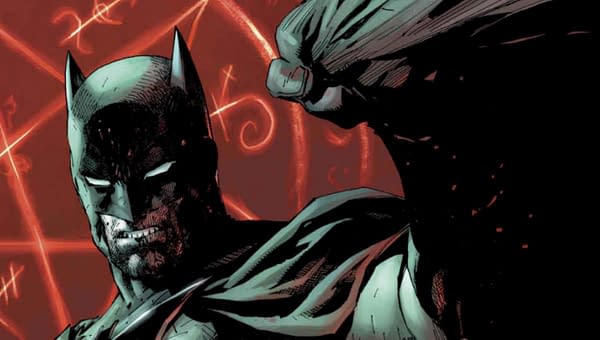 Now, I am a big fan of Tom King's run on the series, a feeling I know is not shared by everyone. But I have admired the authorial voice, the experimentation with storytelling and form, the ticks. It's my favourite Batman and I was down for the ride.
Cancelling his run with twenty issues to go, even if sales have softened, ignore the surge that City Of Bane and Year Of The Villain was likely to bring the title, and the long term benefit of having a hundred plus issue run which can be collected and republished as one big storyline for years, decades, centuries to come. I do think it is short sighted of DC Comics. Maybe they can do the same with 85 issues of Batman and a couple of years worth of Catwoman, if that is indeed what happens. But right now it feels like DC have cancelled Watchmen with issue #9. Or Omega Men with issue 6. Or Top Ten Season Two with #6. They did the last two by the way, though reversed the middle one.
In many ways, Tom King's Batman is a quixotic storyline, about a broken, damaged man, who knows he should stop. His love, his family, his father, all point out how he can only be happy if he stops. And if he is happy he can't go on. But he does, rejecting his own happiness for his own drive, tilting at all the windmills that Gotham has to offer. And in some ways that is also Tom King's run on Batman, a planned-for 100 issue run on a mainstream superhero comic has never been attempted before. Let alone one that makes sixties camp a key recurring feature while simultaneously plumbing the depths of humanity, layering separate storylines upon each other that combine with real surprise, and even brings in Elmer Fudd. What's more quixotic than even attempting such a thing?
More as it unfurls… and it will make for an interesting Eisner Award ceremony if King wins for either Best Series and Best Writer…
---
---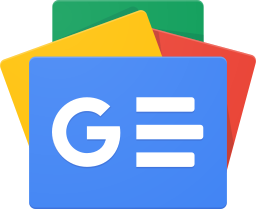 Stay up-to-date and support the site by following Bleeding Cool on Google News today!