October 30th sees the publication of the Batman Annual #4 by Tom King and Jorge Fornes. And, with his final issue., Batman #85, staring at him on the December schedules, with Batman/Catwoman to run during 2020, nevertheless, King has something big to say about the upcoming annual, when asked if he wa working with Jorge Fornes again.
Hell yeah. He's doing the next annual, which is sort of my ultimate thesis/last word on Batman, and he's doing one more issue near the end. https://t.co/ZZt0MjcLHg

— Tom King (@TomKingTK) September 22, 2019
His last word on Batman? That comes… early. And news that Fornes will draw one of the final issues. That has not been solicited, it's John Romita Jr, Klaus Janson and Mikel Janin all the way to the end, with Clay Mann on Batman/Catwoman. I wonder where he will pop up? Talking of popping up… Helena Wayne to return as well…
In Batman Annual 2 and also…something coming soon…shhh https://t.co/B81YZBgAsJ

— Tom King (@TomKingTK) September 21, 2019

That Clay Mann had the idea of The Phantasm appearing in Batman/Catwoman…
No. That was @Clay_Mann_'s brilliance. But she fit perfectly into the plan, so awesome. https://t.co/946RkOARIZ

— Tom King (@TomKingTK) September 22, 2019
BATMAN ANNUAL #4
(W) Tom King (A) Jorge Fornes (A/CA) Lee Weeks
In this new annual, it's two unique stories by BATMAN mastermind Tom King! First, King reteams with Lee Weeks, his collaborator on the Eisner-nominated BATMAN/ELMER FUDD #1 to send the Caped Crusader into space in search of the rare element he needs to save a life on Earth. But what terrible gauntlet of tyrants and monsters will he have to go through to reach his objective? Then, it's back down to Earth and the grimy streets of Gotham City as King and acclaimed newcomer Jorge Fornés task the Dark Knight Detective with a dangerous case only he can solve.In Shops: Oct 30, 2019 Final Orders Due: Oct 07, 2019 SRP: $4.99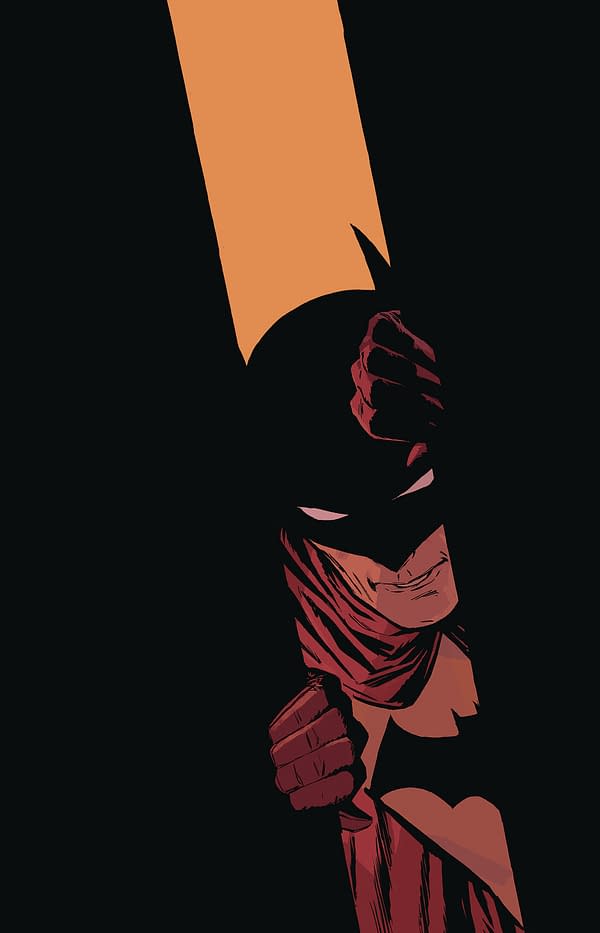 Enjoyed this article? Share it!