Is Tom Taylor's #DCeased DC's Answer to Marvel Zombies?
Yesterday, Bleeding Cool Rumourmonger-in-Chief Rich Johnston wondered whether Superman would kill Darkseid as part of #DCeased, a mysterious new DC Comics project writer Tom Taylor has been teasing on Twitter. Back in December, we wondered whether Taylor was planning to kill off the entire DC Universe based on tweets that seem to have been teasing this same project.
It looks like our original guess may have been on the money, so what's the thing to say here? Oh yes. Pip pip!
Taylor posted another #DCeased tease today, showing what looks an awful lot like some kind of zombie outbreak occurring around Cyborg, who falls to his knees in despair as a result.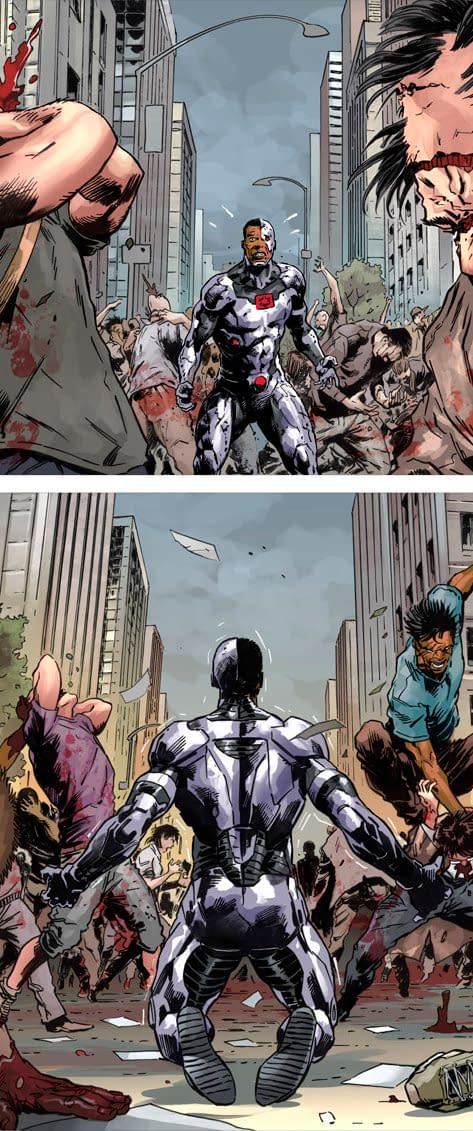 WHHHYYYYY?! WHYYYYYYYY?!?!
Yeah, Cyborg, that's the same way we feel when Newsarama rips off an article we wrote two months ago. :P
According to Taylor, that's the last reveal we'll be getting… for today.
That means it's time for more speculation, so post it in the comments below, people!