Tomorrow, When They Wake Up, DC Comic Creators Will Have Sixty Questions To Answer
DC Comics co-publishers Dan DiDio and Jim Lee have followed up on Publisher Diane Nelson's announcement about a survey of DC comic book creators into… well, pretty much everything.
They write,
By now you've all likely seen and read Diane Nelson's email from earlier this week announcing DC Entertainment's first ever Talent Survey.
Everyone has!
This is an exciting initiative and is something we think can provide immeasurable value to our company as we plan for the future.
They aren't going to pay you to participate though.
The link to the survey and the instructions for how to complete it will be sent to you via email from our survey partner, Culture-Strategy Fit tomorrow, March 28th at 7:30 AM Eastern Time. If you have any problems receiving or opening the email, please contact DCE's Talent Relations department for assistance (xxxxxx@dcentertainment.com).
Culture-Strategy Fit are the real deal it seems. Lots of management psuedo-speak and diagrams like this.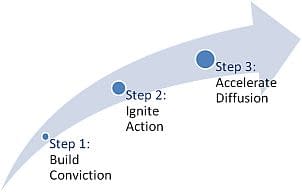 But they do seem committed to helping a company change the way it deals with its freelance employees – and there have been changes called for. Though Joshua Hale Fialkov, who quit rather than kill of DC's most prominent black character, made an interesting point.
It might be more useful @dccomics if you reached out to the talent you scared off for THEIR feedback. http://t.co/7C2UJtag1u

— Joshua Hale Fialkov (@JoshFialkov) March 26, 2014
Back to the letter. So what will that survey entail?
The survey is comprised of roughly 60 multiple choice questions designed to measure your opinions of DC Entertainment, its policies and practices and how it compares in several key areas to other comic book publishers. It also provides several opportunities for you to offer suggestions, concerns, praise or criticisms on a number of topics. This is meant to be an open and honest forum so please feel free to share your thoughts with us.
Really? Because, you know, not everyone might be happy sharing their problems with their bosses, one creator expressed such a concern to me this morning, and…
Please be assured your responses to all questions will be kept confidential and anonymous. All information from the survey will be compiled by Culture-Strategy Fit and reported to DC in the aggregate. DC will carefully review and consider all the responses.
Okay, there you go. Let 'er rip.
We urge you to take the time to complete this survey at your earliest convenience. Your input and ideas are important to us and will help us better work with you as we continue to build DC Entertainment.
So… 7.30am EST – who will get there's in first? The race is on!
Thank you for being a part of the DC Entertainment family.
No, thank you, Dan and Jim…
---
---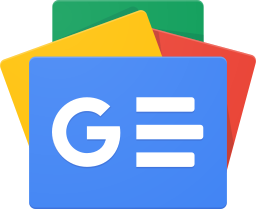 Stay up-to-date and support the site by following Bleeding Cool on Google News today!