UPDATE: Now downloaded onto my iPad, five hours after the print edition went on sale. I understand this time issue will be fixed in future weeks…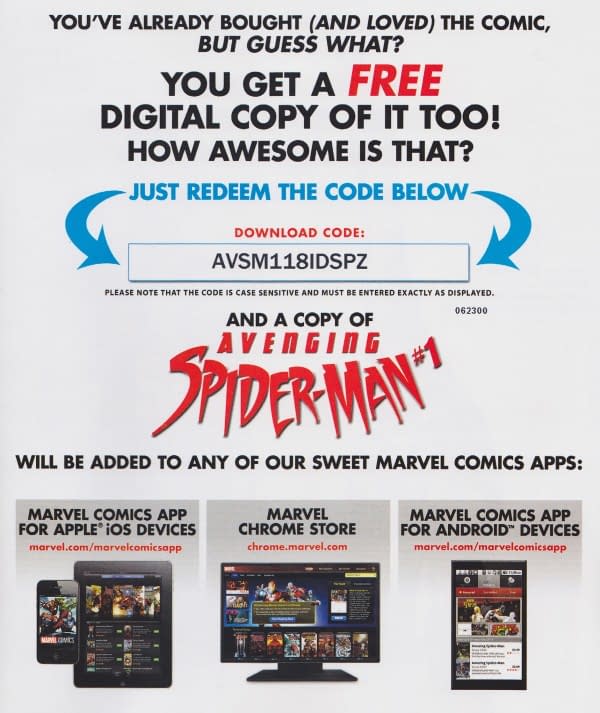 So I buy my copy of Avenging Spider-Man #1 from a comic shop in London this morning. I rip open the bag, find the digital code and go to my iPad.
Hmm. Nowhere in the Marvel App to enter the code – oh silly me, you have to do it on the web page. Okay, done that, tapped it in, it asks me where I bought the comic – an International comic store… except they don't list the United Kingdom or Great Britain or any of that. Okay, so I click on Other. Success… oh now I have to go to the App to read it.
Except it's not there. I log out and log in again. Still not there. Hmm. How annoying. I go back to the website and tap the code in again, it says the code has already been used. I know, I've just used it.
Still no digital comic. I'll check on Marvel's Google Chrome App that I can also access on the laptop I've brought with me. Belt and braces. What does that say?
Blimey, that's a bit rough.
Well there's nothing for it, I'll just have to read it in print form.
#AvengingSpiderManDownloadFail – anyone else have any better luck?
Enjoyed this article? Share it!