From the Diamond Retailer Appreciation Breakfast meeting taking place at New York Comic Con this morning…
They won't comment on leaked stories of late that Harbinger will take over as the lead Valiant movie from Sony… but state that Harbinger Renegades will be the book of 2017.
And we got to see these covers for the first time.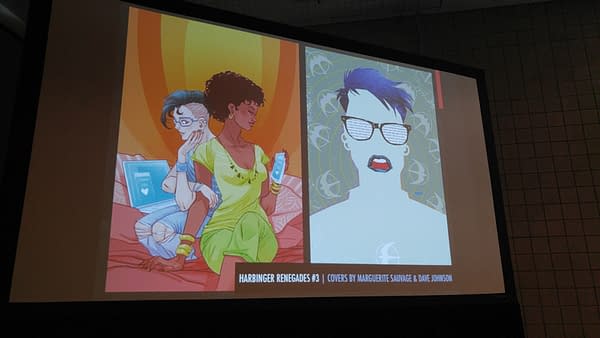 It;s being described Jack Kirby's Trainspotting, they are comparing it to Claremont's X-Men, Morrison's Doom Patrol, literally minds are blown.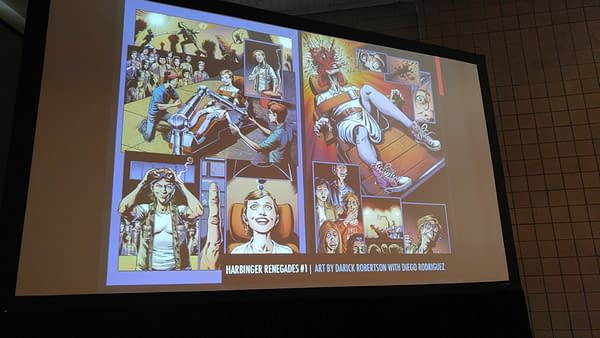 Enjoyed this article? Share it!