#ValiantClassified Teaser Teases… Omega Red?
Valiant Entertainment has sent out another one of their cryptic teasers for a new series, this time with the tagline "When you see red, they're already dead." The teaser itself shows the red outline of a character with tentacles leaving a room where several people have been murdered.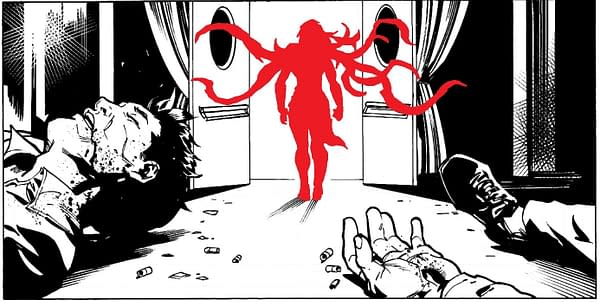 So what is Valiant teasing? It's hard not to think of Marvel Comics character "Omega Red" considering the wording and imagery, but since this is Valiant, it must be something different. What it is though, we have no idea. Do you?
Let us know in the comments.